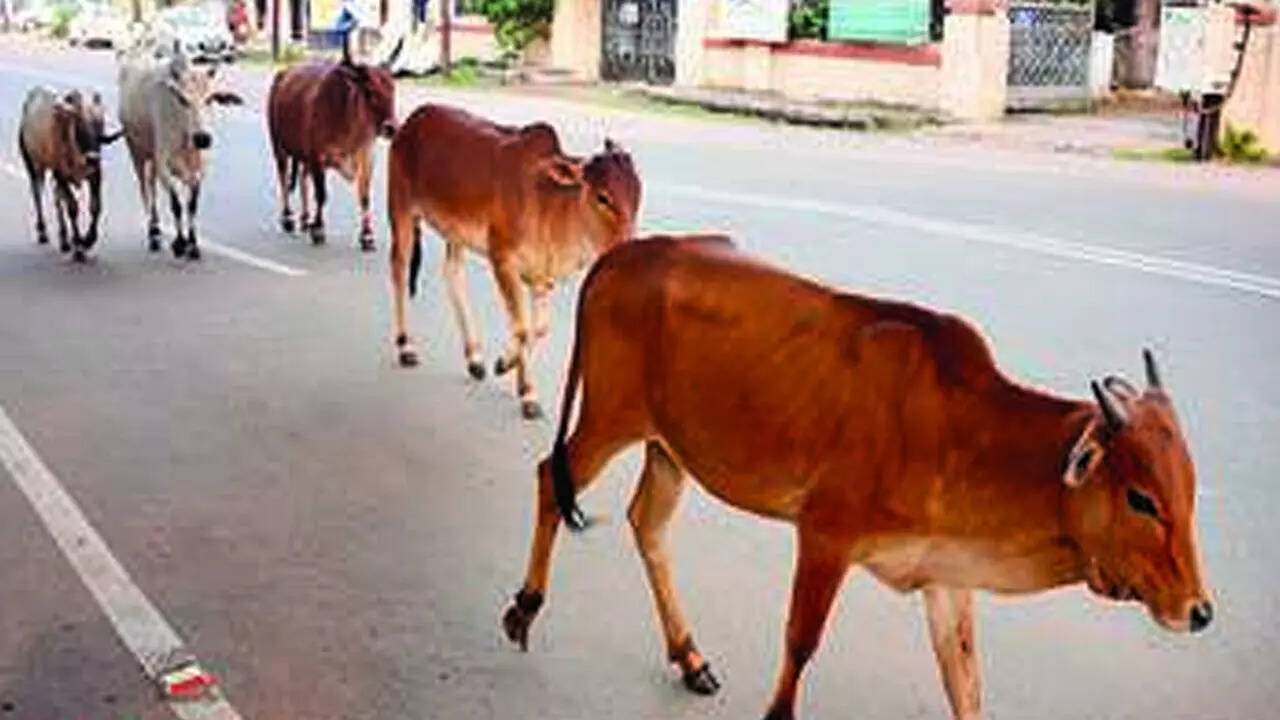 PRAYAGRAJ: The cow protection wing (Gauraksha wing) of Vishwa Hindu Parishad (VHP) has accused Tharwai police of failing to curb cow smuggling and slaughtering.
VHP regional secretary (Gauraksha wing) Lal Mani Tiwari told TOI that Tharwai police had failed to protect cows and was allegedly sheltering such gangs despite several incidents of cow slaughtering and smuggling being reported between August 2021 and March 2023.
He cited three major incidents wherein several cows and calves were found dead in vehicles or highways between August 2021 and March 2023. Tiwari said: "On August 13, 2021 carcasses of three cows were found on Prayargaj-Varanasi highway and subsequent a case under appropriate sections of IPC and cow protection act was registered.
The accused Asad Ali and Mumtaz Ali are still elusive. The investigation officer had submitted the final report in the court concerned even though the high court had rejected their anticipatory bail."
He added that in February this year, carcasses of 15 cows were found and case was registered and only two persons were arrested so far. Similarly, carcasses of 17 cows were found in a container on March 23, 2023 and subsequent cases were registered and the accused are still on the run.
Tiwari claimed that three incidents occurred within one km distance and one km radius of highway but concerned Tharwai police have failed to tighten the noose around such gangs. He said the Tharwai area in the Trans Gang is turning into a safe haven for gangs involved in cow smuggling and slaughtering.