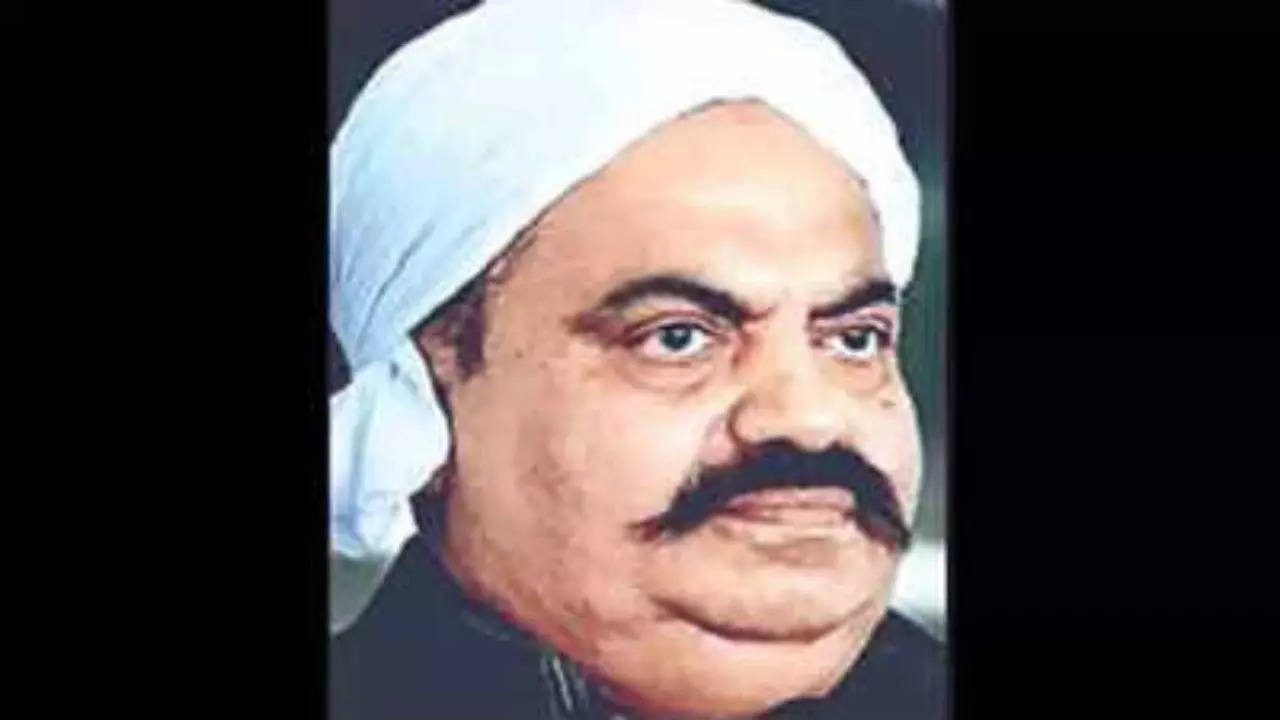 AHMEDABAD: A team from Uttar Pradesh police reached Sabarmati Central Jail in Gujarat's Ahmedabad on Sunday for mafia-turned-politician
Atiq Ahmed
, who has been lodged here since June 2019, an official said. According to sources, the Uttar Pradesh police had arrived here most likely to take Ahmed, who is a key accused in a high-profile killing that took place in February, to their state.
"The Uttar Pradesh police are at Sabarmati central jail for convict Atiq Ahmed," said Superintendent of Police (Sabarmati Jail) JS Chavda.
UP police are yet to submit official papers to Gujarat police, Chavda added.
Ahmed is the main accused in the 2005 murder case of the then BSP MLA Raju Pal, and was recently booked after Umesh Pal, a key witness in the case, was shot dead in Prayagraj in UP on February 24.
Ahmed has been lodged in Sabarmati jail since June 2019, after the Supreme Court had in April that year directed he be shifted to a high-security jail in Gujarat after he was accused of orchestrating the kidnapping and assault of a businessman while in jail.
Earlier this month, Ahmed had moved the Supreme Court for protection, claiming he and his family have been falsely "roped in" as accused in the Umesh Pal murder case and the Uttar Pradesh police may kill him in a fake encounter.
In his plea, Ahmed had claimed the Uttar Pradesh police were likely to seek his transit remand to take him from Ahmedabad to Prayagraj and he "genuinely apprehends that he may be eliminated during this transit period".