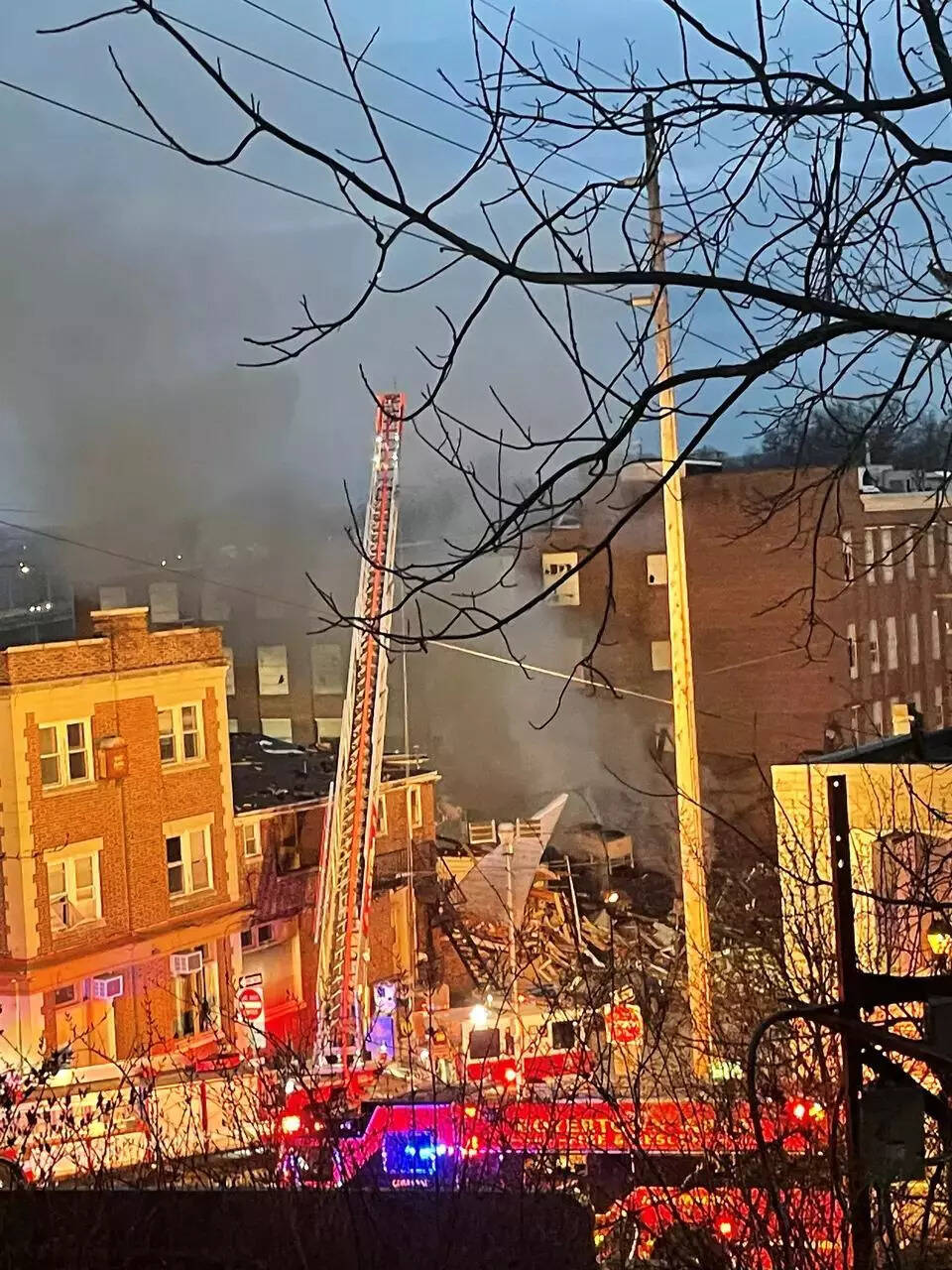 Two people were dead and nine missing after an explosion ripped through a chocolate factory in West Reading, Pennsylvania, on Friday, officials said.
The blast sent flames, smoke, dust and debris skyward, video of the moment captured by WTXF television showed.
"There are still rescue efforts under way at the scene," West Reading Police Chief Wayne Holden said in a brief statement he read to reporters.
Images on WGAL television showed debris piled in the street with at least one fire still burning hours later.
The tragedy struck the R.M. Palmer Company, which says on its website it has been making candy since 1948, specializing in seasonal items for
Easter
, Halloween and Valentine's Day. It employs 850 people.
The explosion destroyed Palmer's building number two and damaged neighboring building one, Holden said.
The cause remained under investigation, although officials ruled out a continuing danger to the area, Holden said.
Besides the two dead and nine missing, several more people were injured, Holden said.
West Reading lies about 60 miles (100 km) northwest of Philadelphia.