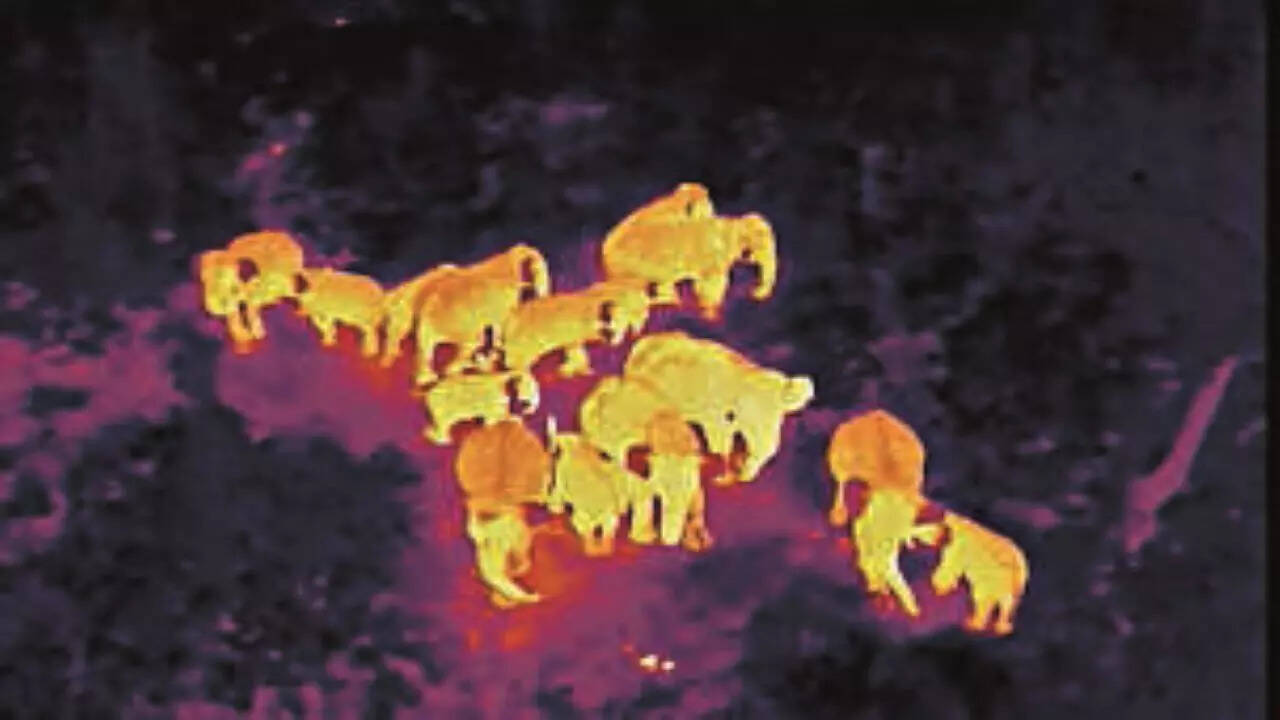 KEONJHAR: The Keonjhar forest department has adopted new technology – thermal drone cameras – to track movement of elephant herds at night.
The cameras were deployed in different ranges of Keonjhar division. This was first launched in Champua forest range and later extended to Ghatagaon and Patna ranges, sources said. "This is also useful for locating and counting elephants in remote and inaccessible forest areas. Similarly, through this camera, we could track the movement of poachers at night time," said Keonjhar divisional forest officer Dhanraj HD.
"The thermal cameras can also record the body temperature of the elephants and identify easily if they have fallen sick," a source said.
After the rise in man-elephant conflict in mineral-rich Keonjhar district, the forest department is taking several steps like monitoring the movement of elephants, creating awareness through organising meetings, rallies, and cultural activities in the affected areas to mitigate the problem.
Similarly, forest squads have been deployed to protect the lives and properties of people as well as the lives of elephants. "In this situation, thermal drone cameras are becoming useful," an official said.
"Apart from that, the department has adopted methods like early warning through messages and loudspeakers, foot patrolling and monitoring regularly sharing data among the field and office staff," the official added.