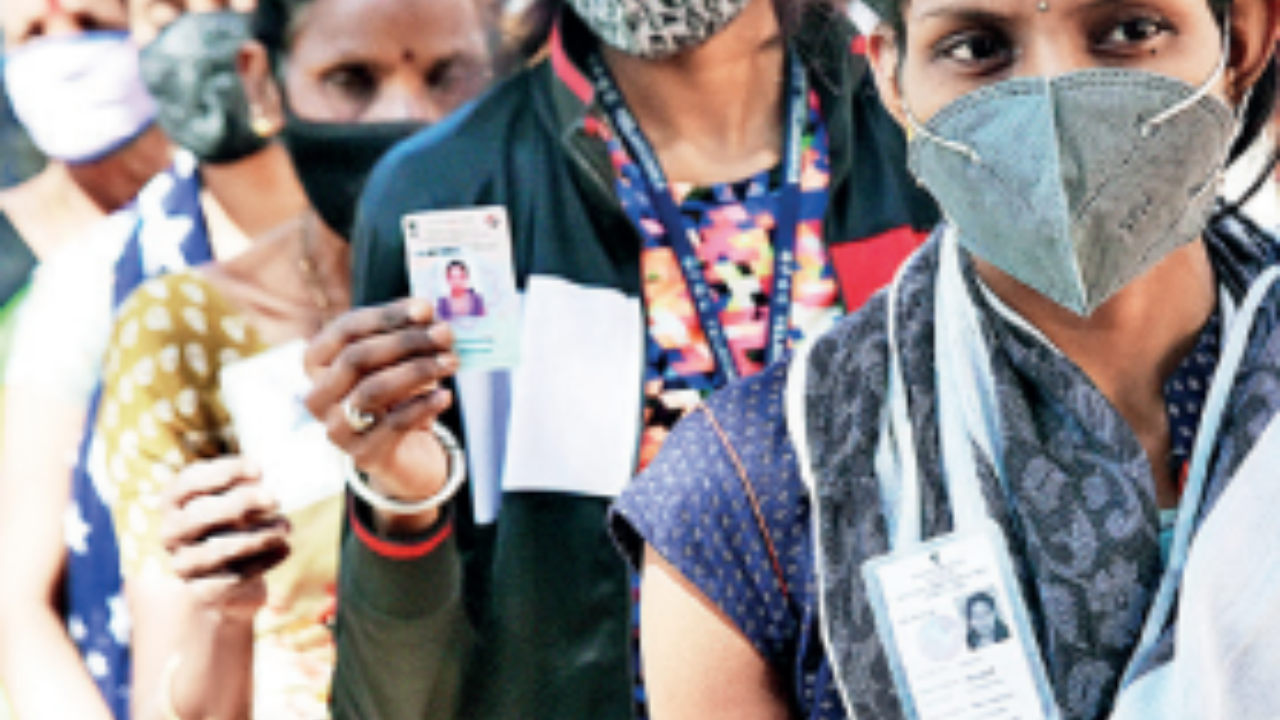 HYDERABAD: About 20% of the assembly constituencies in poll-bound
Karnataka
have a substantial presence of Telugus who, according to Telugu associations, will decide the fate of the candidates.
With the elections set to be held on May 10, all eyes are on BRS, TDP and YSR Congress which will be roped in by their friendly allies in the neighbouring state to woo Telugu people in various constituencies. For all the 224 constituencies, polling will be held on May 10.
According to the Telugu associations in Karnataka and Bengaluru, nearly one crore population of the total seven crore population in Karnataka are Telugus, who include those who have settled down in the state several decades ago and those who came to Karnataka for employment or for doing business or setting up real estate ventures.
Bengaluru alone is home to around 25 lakh Telugus, the associations claimed. Because of their large presence, Telugu is the third largely spoken language in the state after Kannada and Urdu.
"While there are 40 to 50 assembly constituencies that have Telugus' presence, in about 10 seats such as Mahadevpura in Bengaluru, Telugu people will decide the fortunes of the candidates," Sundeep Kumar Makthala, president of the Kannada Rashtra Telangana Association, told TOI on Thursday.
In constituencies like Hebbal, Yelahanka, Devanahalli and Ballari on AP route, around 20 seats in Hyderabad-Karnataka region such as Bidar, Kalaburagi, Raichur, Yadgir, Basavakalyan and districts like Kolar, Tumakuru, Chitradurga and Chikkaballapur, Telugus have a strong presence.
"Since Telugus are the deciding factor, if there is a narrow margin in the elections, parties even make promises for welfare of the Telugu natives. For instance, in the 2018 elections, Janata Dal (Secular) had promised to allot land for Telangana Bhavan in Bengaluru city," Sundeep Kumar recalled.
"Other parties had given donations to cultural programmes and events organised by Telugu associations during the election year," he added.