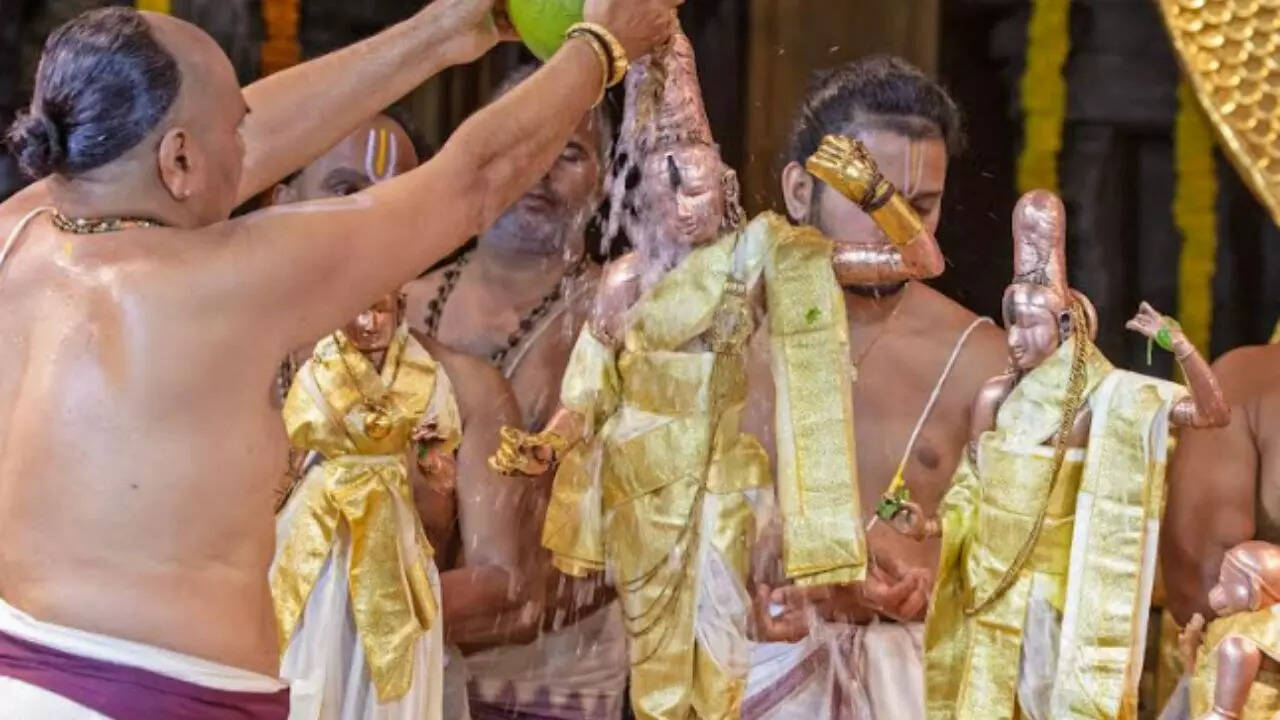 TIRUPATI: Spiritual fervour marked the Sri Rama Navami annual festivities celebrated on a grand note in the temple city of Tirupati on Thursday.
Snapana Tirumanjanam was ceremoniously performed to Lord Rama, Goddess Sita and Lakshmana Swamy at the Tirumala temple earlier in the day.
Thousands of visiting devotees and locals thronged the Kodanda Rama Swamy temple in the city right from the early hours on Thursday and the Tirumala Tirupati Devasthanams carried out a series of special rituals and programmes at this ancient temple.
Meanwhile, the annual Brahmotsavams at the Kodanda Rama Swamy temple at Vontimitta in YSR district and at Chandragiri in Tirupati district began on a colorful note on Thursday.
TTD has made elaborate arrangements for the grand conduct of the Vontimitta annual Brahmotsavams which is observed as a state festival every year.