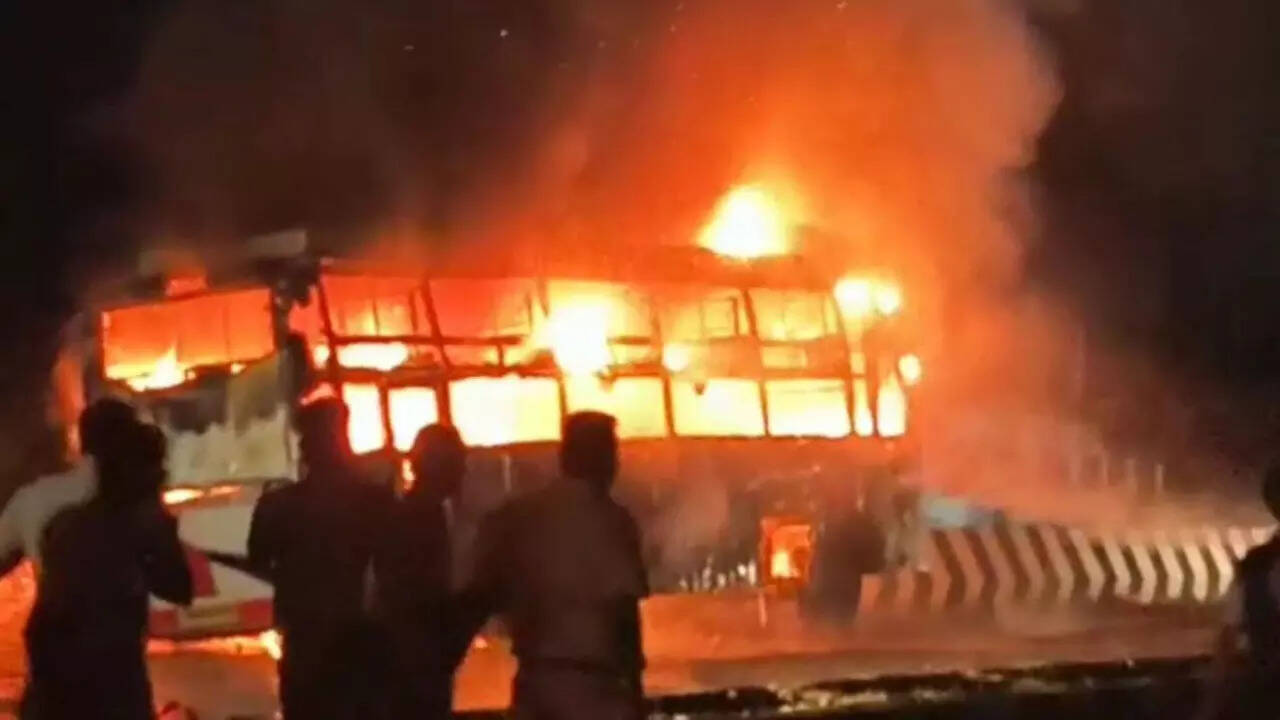 MADURAI: A private sleeper bus bound to Coimbatore from Kanyakumari district's Kaliyakkavilai caught fire while it was crossing Sattur town in Virudhunagar district on Saturday night.
There were 14 passengers and a two-member bus crew who escaped safely on time.
The bus was operated by a Coimbatore-based travel company and the bus left Kalikkavilai on Saturday evening. While it was approaching a flyover near Sattur town in Madurai Kanyakumari highway by middle of the night, bus driver Akilan heard a loud noise. He stopped the bus and quickly inspected the vehicle with help of co-driver Vivaan and found that smoke was coming from diesel tank. Both rushed back into bus and woke up all sleeping passengers taking them to safe distance.
Meanwhile, the bus started going in flames but all passengers and the crew safely got off.
Fire tenders from Sattur town were alerted but till then the bus was fully engulfed in fire. They managed to douse the flames after half an hour but the bus and the belongings of passengers were fully damaged. Sattur town police have registered a complaint in this regard.