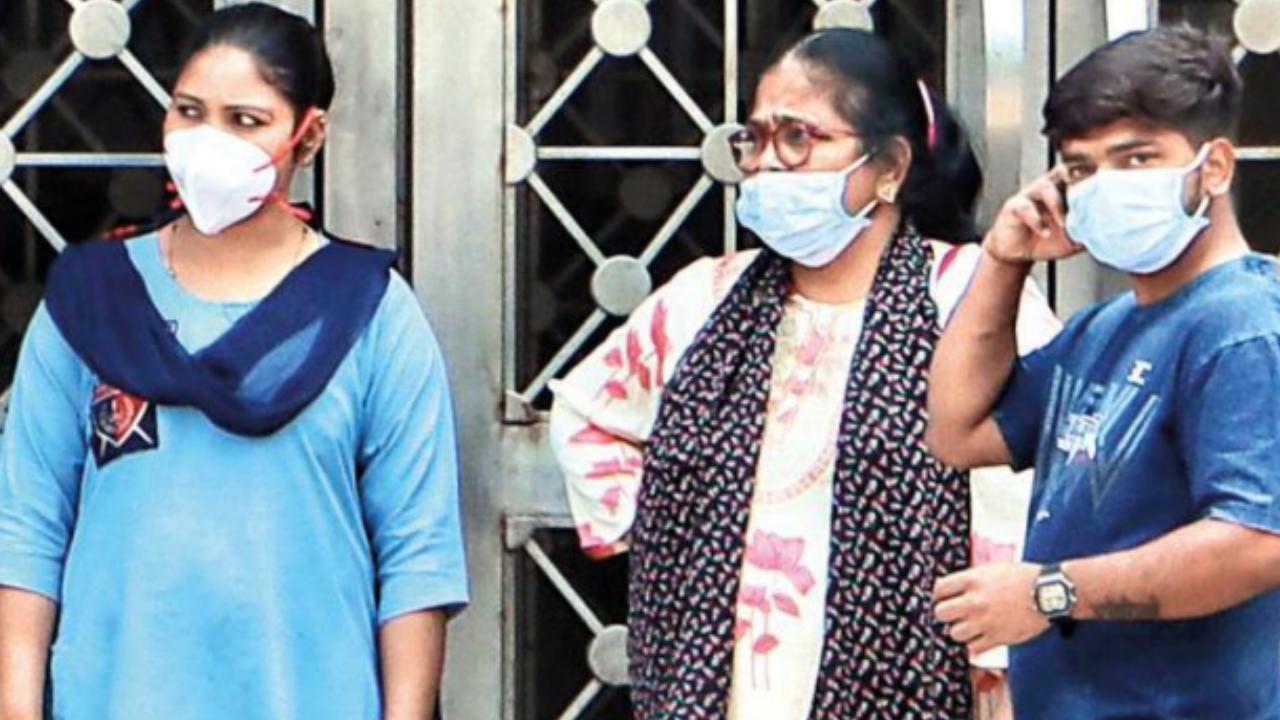 NEW DELHI: The presence of Covid-19 RNA in sewage samples collected from seven plants in Delhi can be an indicator of the existence of the virus at the community level, experts have said.
"If regular RT-PCR is not possible on a larger scale, because of the lack of manpower, samples from wastewater can be a reliable source for estimating if coronavirus is present or not. The RT-PCR can be done on samples collected because the virus is carried in the excretory system. This is an indicator about the community and it helps the authorities in deciding on the next course of action – may be to increase individual testing, focus on vaccination, or take any other action," Dr Jugal Kishore, head of community medicine, Safdarjung Hospital, said.
The chief minister, in a press conference on Friday, said sewage sampling was being done to get an estimate of the presence of Covid in advance. "If there are chances of coronavirus cases, it gets detected first in sewage. Till mid-February, the samples collected from sewage didn't have any presence of any coronavirus. In the last 15 days, we have found samples that show the existence of coronavirus," Kejriwal said.
Dr Kishore said if the administration has found the samples now, it indicates that the infection still exists in the city and surveillance should continue to keep track of how the virus was spreading.
The samples for Covid are collected from seven sewage surveillance plants – Batla House, Swarn Cinema, Shahdara, Sonia Vihar, Wazirpur, JJ Colony, Nangloi and Bhalswa Lake.
A health official said the samples collected were sent to the National Centre for Disease Control for evaluation. The genome sequencing reports done between February 14 and March 25 have suggested that XBB.1.16 is the predominant sub-lineage variant in Delhi with 52.19% existence, followed by XBB.2.3 which is 16.06% existence. The prevalence of XBB.1.5 is 13.14%.
Dr Lalit Kant, a former scientist of ICMR, said the XBB.1.16 is a fast spreading sub-lineage of the Omicron variant that has developed from the combination of sub-lineages of BA.2.10.1 and BA.2.75.
"We are conducting genome sequencing of all samples being collected so that if any new variant emerges we can know about it," Kejriwal said.
On Thursday, 295 cases of Covid infections were recorded with a positivity rate of 12.48%, while on Wednesday the number of cases recorded was 300 and the positivity rate was 13.9%. Two Covid-positive patients died on Wednesday, the state health bulletin said.
Currently, 62 patients have been admitted to hospitals, with 26 in ICUs and 25 on oxygen supply.
With new infections, the active case load now stands at 932 and the cumulative count is 20,0656 and cumulative death toll is 26,526. On Tuesday, the capital recorded 214 cases of Covid-19 and the positivity rate stood at 11.8%.