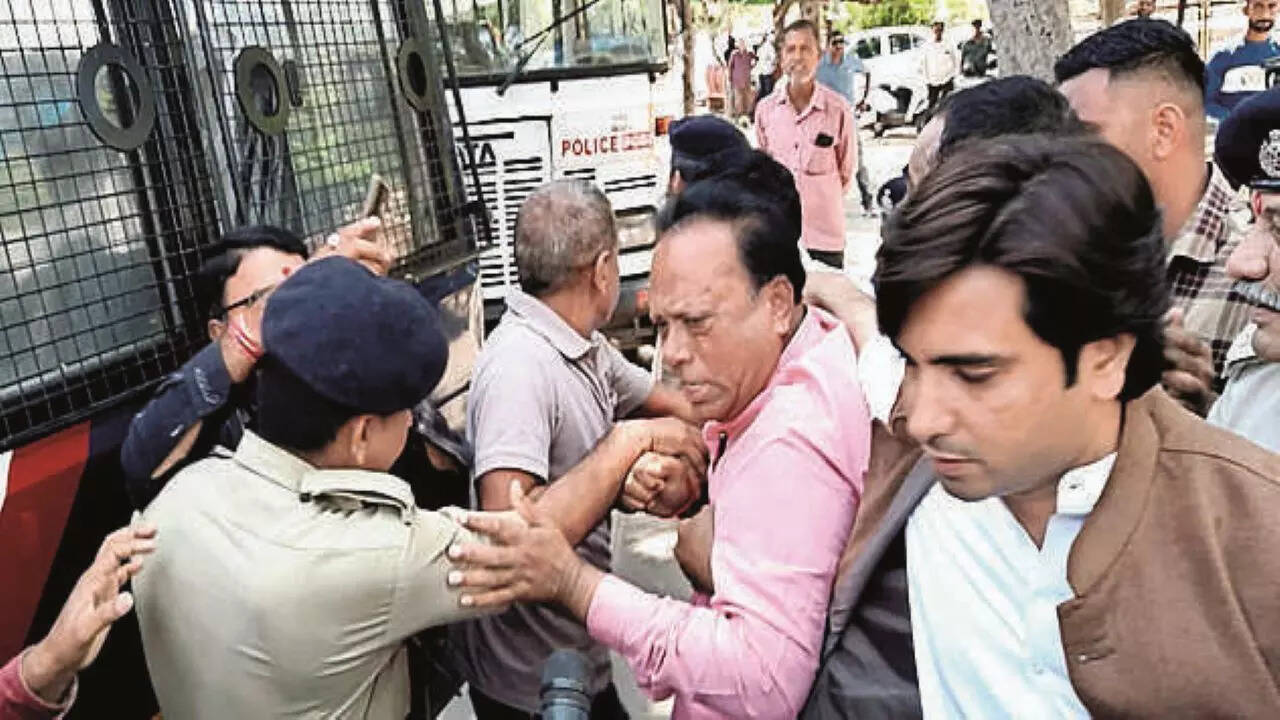 AHMEDABAD: Several leaders and workers of the Gujarat Congress were detained by police on Sunday in Ahmedabad and other parts of the state during the state-wide 'Sankalp Satyagrah' protest organised by the opposition party against the disqualification of party leader
Rahul Gandhi
as Lok Sabha MP in the wake of his conviction in a defamation case by a Surat court.
Police detained state Congress chief Jagdish Thakor, leader of the Congress CLP in the assembly Amit Chavda, senior leader Bharatsinh Solanki and other leaders and workers as they arrived at Sardar Baug in the city for a 'dharna'. The party had not been granted permission to organize the protest.
Congress leaders and workers were detained and taken to the city police headquarters, from where they were subsequently released.
"We have the power of truth and resolution of satyagraha. To expose the loot of BJP, with a firm determination to protect democracy, each and every worker of Gujarat Pradesh Congress is with Rahul Gandhi," Thakor tweeted.
Party leader Amit Chavda said that the Gujarat government is acting in a high-handed manner by first denying permission for a protest and then forcibly evicting Congress workers by detaining them.
Such protests were also organised in all district headquarters in the state, including Vadodara. "Even before we could start the programme, the police detained us. We will continue our protest against the dictatorship of the BJP government, which puts even the erstwhile British rule to shame," said Vadodara Congress party leader Rutvij Joshi. Rahul Gandhi was sentenced to two years in jail on Thursday in a criminal defamation case, and his disqualification notice was issued by the
Lok Sabha
secretariat a day later.