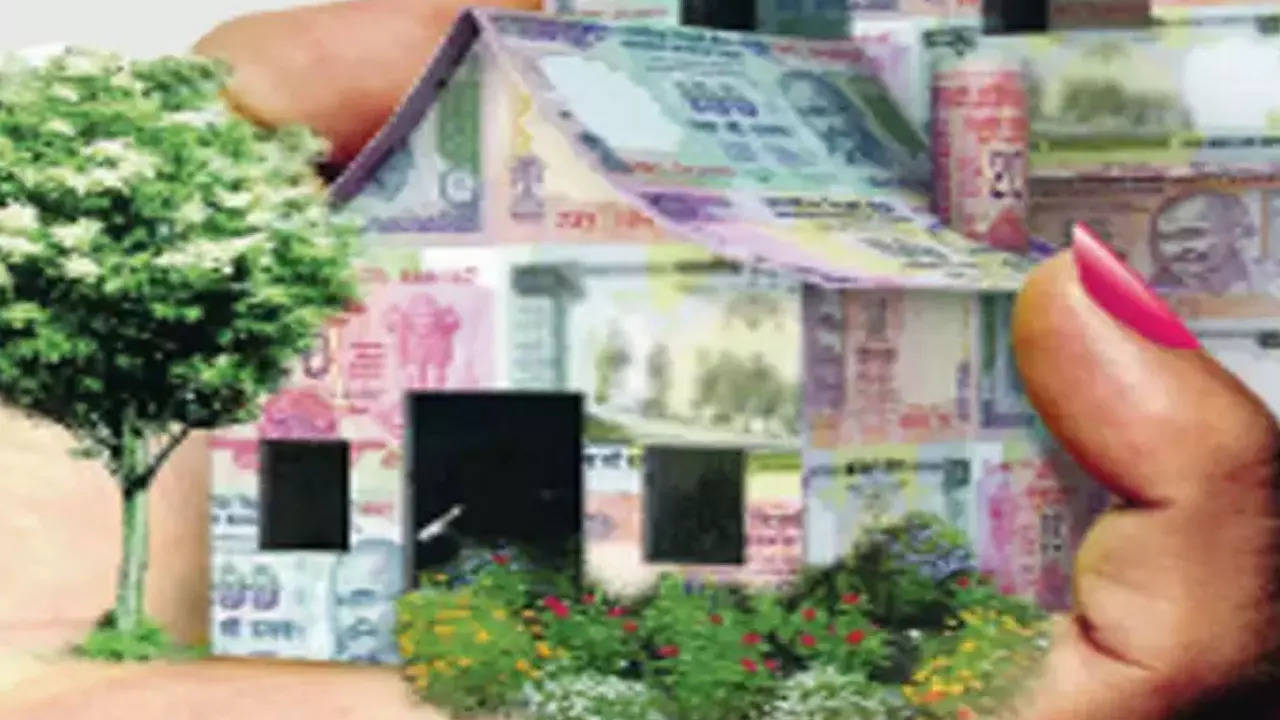 AHMEDABAD: Even with higher interest rates and property prices soaring in Ahmedabad, demand for new homes has remained high. The disbursal of home loans rose by 22% in the third quarter of financial year 2023, compared to the corresponding quarter of FY22 , rising from Rs 1.29 lakh crore to Rs 1.58 lakh, according to the latest report of the state-level bankers' committee (SLBC).
The 176th SLBC meeting was held in Ahmedabad on Monday. Bankers attribute the increase in housing finance to high demand for new homes, positive consumer sentiment and second home purchases.
"Overall demand for new homes remained good during the year. The momentum of home buying continued after the lockdown. Some people moved to bigger homes too," said a top source in SLBC Gujarat.
Interestingly, we came across a trend of people buying second homes, which also propelled demand for home loans. "People who live in joint families tend to invest in second or third properties. When interest rates were down, a lot of customers exploited this opportunity as it translated into tax savings," the source added.
The number of home loans disbursed rose from 70,899 accounts to 1.29 lakh accounts in this period, according to the SLBC Report. Developers attribute the rise in home demand to increasing migration into Ahmedabad.
"As Ahmedabad is expanding in terms of area, the opportunities are here. More people are migrating into the city from regions such as North Gujarat, Saurashtra and Charotar. Many affluent people and settled in these regions also invest in real estate here. This propels demand for new homes," said Tejas Joshi, president, CREDAI Ahmedabad.
"Moreover, with expansion in the IT and pharma sectors, and new companies foraying into GIFT City, the number of migrant to Gujarat is increasing. Many who want to settle here are actively investing in the real estate market," Joshi further said.