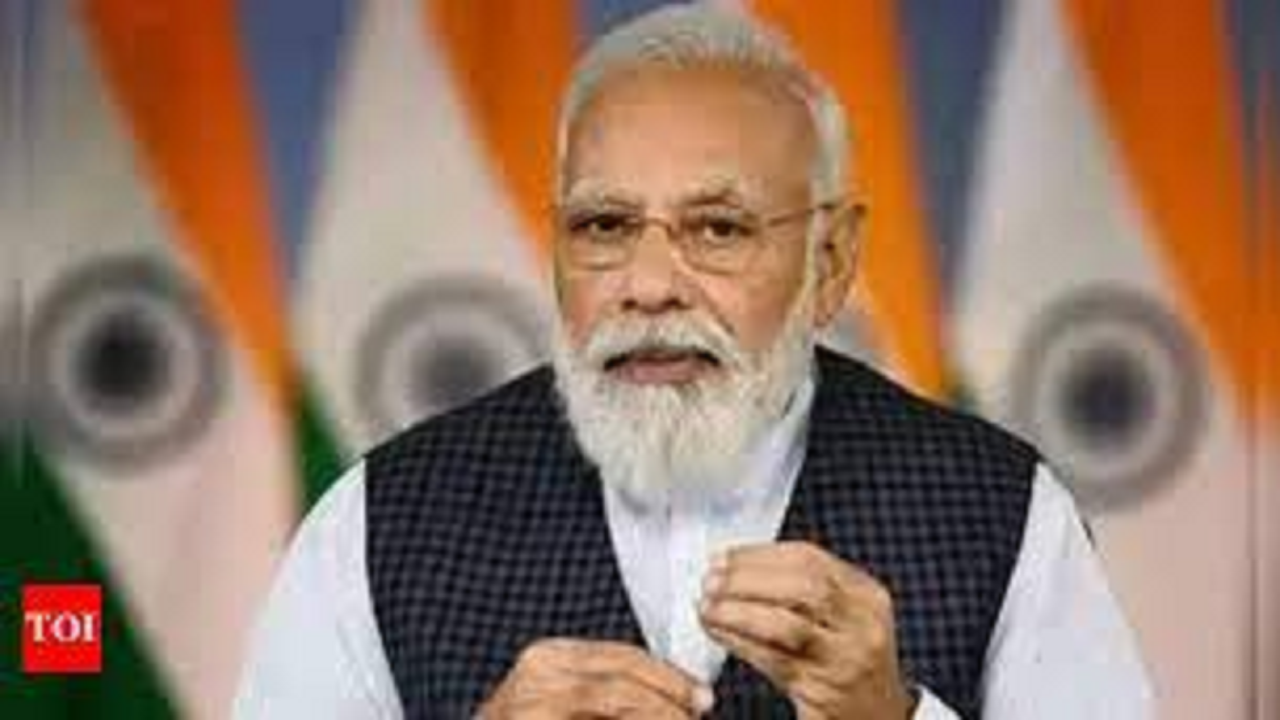 DAVANAGERE: As the election commission is expected to announce dates for the forthcoming assembly election in the state soon,
BJP
's state unit is all set to sound the poll bugle in state officially on Saturday in Davanagere.
PM Modi will inaugurate the Mahasangam mega convention to mark the culmination of month-long Vijaysankalp yatra carried out by the BJP in the state from March 1. Modi will inaugurate and address the gathering in this mega event, kicking off the party's campaign in the state.
Davanagere is considered lucky for all political parties as the parties that have conducted a big convention here got a good number of seats in both MLA and MP elections. In 1994, Janata Dal had conducted a huge convention and came to power with HD Deve Gowda becoming CM. In 2012, Siddaramaiah had organised a convention of Kuruba community here and he became CM in 2013. In February 1999, Congress president
Sonia Gandhi
had kicked off the party's campaign for the assembly election in the state, and the Congress came to power with SM Krishna becoming CM.
As the CM of Gujarat, Narendra Modi had addressed a BJP rally in Davanagere in February 2014 and later, he became PM in May 2014. Former CM Siddaramaiah's supporters also celebrated his 75th birthday in Davanagere in August 2022. Now, BJP is hoping that BJP will win 150 seats after its mega convention here.
Mahesh Tenginakai, general secretary, state BJP told TOI that Mahasangam mega convention will mark the culmination of Vijaysankalp yatra that started in four different directions in the state and completed 5,600 kms, covering all its 224 constituencies.
He said: "We have put up a mammoth pandal on 400 acres of land near GMIT College where more than 10 lakh people from 7-8 districts including Ballari, Chitradurga, Haveri, Vijayanagar and other districts will attend. We have set up three stages including the main stage where PM Modi will address the gathering. Former CM BS Yediyurappa, CM Basavaraj Bommai and others will share dais with the PM."
For the first time, PM Modi will hold a roadshow on the premises of the main function in the pandal set up for the event. He will wave at people attending the event during his roadshow and address a huge gathering, officially launching the party's campaign to achieve the goal to win 150 seats in the forthcoming assembly election, Mahesh added.
More than 4,000 police personnel will be deployed.