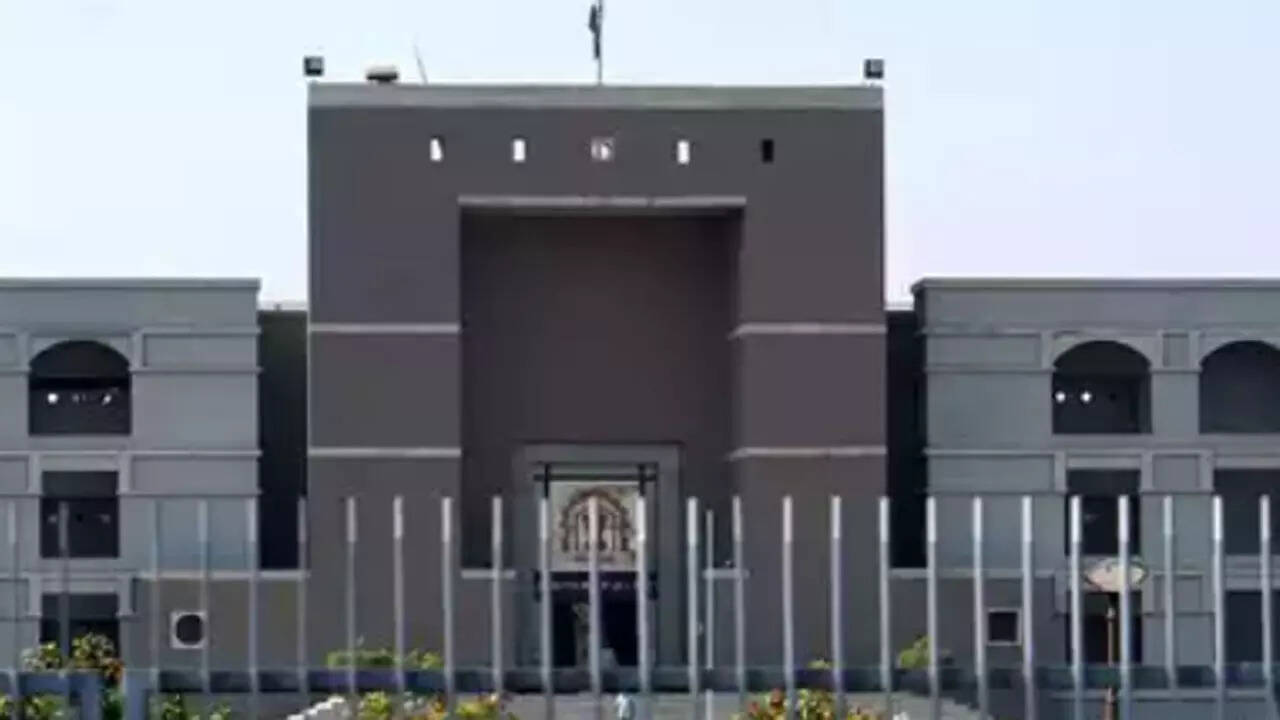 AHMEDABAD: A public interest litigation (PIL) petition — demanding action against the deputy speaker of Gujarat assembly Jethabhai Ahir for allegedly putting up illegal construction in a reserved forest area — was withdrawn in high court on Monday on the ground that the central government has regularised the construction.
The PIL took exception to construction by Ahir, an MLA from Shahera constituency in the Panchmahal district, and his NGO — Aaeeshree Khodiyar Seva trust, Chandangadh — in which Ahir's family members are trustees, in the prohibited forest land in 2019.
Two opposition leaders had filed the PIL.
They complained before the Gujarat HC that the forest officials knew about the alleged illegality and except issuance of show-cause notices and registering a Forest Offence Report (FOR), no action was taken for violation of environment laws.
On Monday, petitioners' advocate Anand Yagnik submitted that following the high court's notice on this issue, the forest department registered an offence against him and initiated an eviction proceeding.
Following this, Ahir approached the authority concerned in the central government, who on August 17, 2022 regularised the construction leaving the grievance in the PIL as infructuous.
The lawyer further submitted that the petitioners want to challenge the central government's decision taken in August last year to regularise the construction by the politician in the forest area.
On the request, the bench of Acting Chief Justice A J Desai and Justice Biren Vaishnav dismissed the PIL as withdrawn.
The PIL had termed the construction in protected forest of Chandangadh in the Panchmahal district as a brazen instance of connivance of the state actors with elected representative of the party in power to allow forest to be destroyed in violation of all applicable forest laws and the Supreme Court's order for not permitting any non-forest activity in the forest area.
The petitioners had also stated that Ahir and his NGO were ready and willing to gift equal size of land to the forest department as against encroachment.