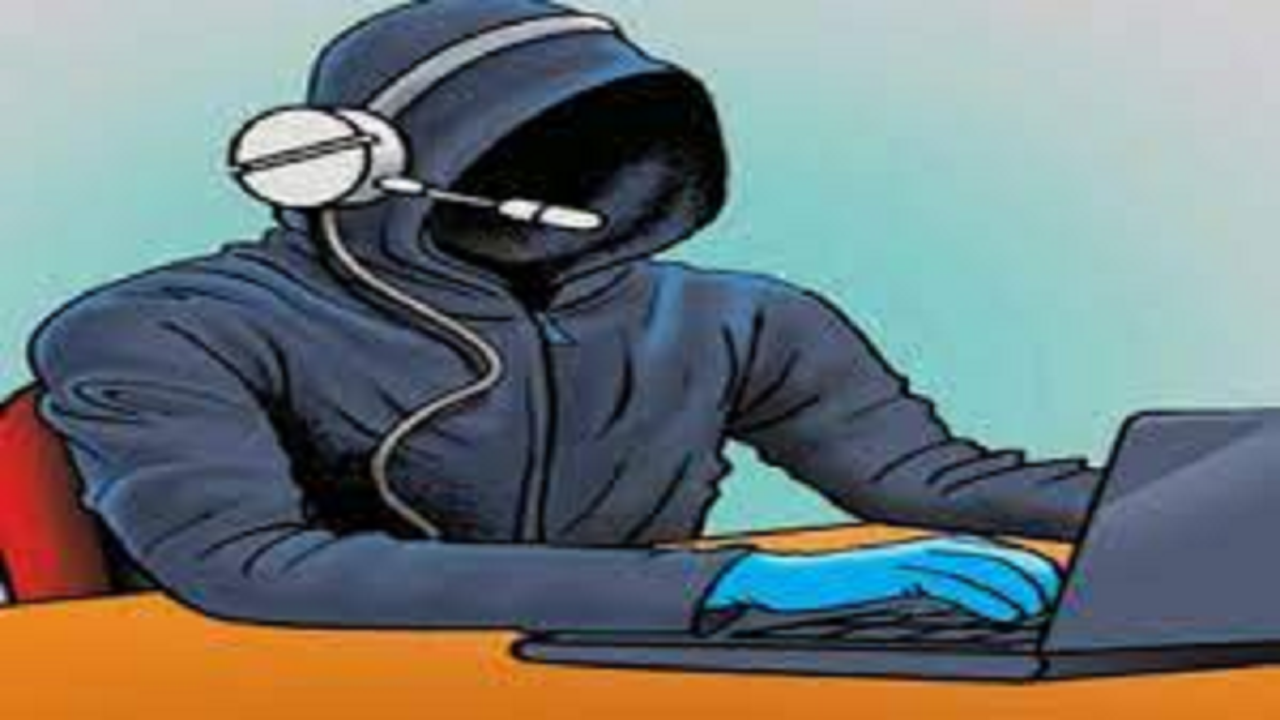 AHMEDABAD: Since the artificial intelligence-driven chatbot tool ChatGPT rolled out last November, many of us have used it as a creative partner for everything from gripping screenplays to eloquent letters. Cyber scammers are now harnessing AI's power to create phishing emails embedded with malicious code.
Earlier, the lack of proficiency in language and culture was a significant hurdle for scammers, who struggled to make their emails realistic enough to hook their targets. However, this February, an officer from Mumbai police's cyber cell arrived in
Gujarat
, following the trail of phishing scammers "who had used ChatGPT to draft two business emails and five SMSes".
The Mumbai police were tracking an email written on behalf of a non-existent 'Bhakti Enterprises' from Patan dealing in spices, said a senior Gujarat CID crime officer. "The Mumbai firm lost lakhs to the cybercrooks. The police interrogated some suspects and found that the cyber criminals had used the AI tool to mimic the language and tone of authentic business emails as well as the SMSes," the officer said.
Phishing attacks are emails or other messages that attempt to fool their recipients into clicking on a seemingly innocuous document or website link, which then attempts to install malware on the user's device. Between January 2022 and February 1 this year, the CID Crime branch received 938 complaints regarding fake emails. Of this, 90 were categorized as business enterprise emails impersonating senior officials.
Most of these emails were sent by scamsters offering cryptocurrencies or posing as agricultural traders, officials from petrochemical companies, vehicle part sellers etc. These emails were sent from fake addresses that appeared to be from legitimate companies, making it difficult for the victims to identify them as fake.
Still, what worries the Gujarat police are phishing gangs using AI tools to draft flawless business emails and SMSes. "Not all hackers are fluent in English, which works against them. Most organizations look for unconventional uses of grammar and unusual wording to weed out phishing emails. But ChatGPT fixes this issue, making messages appear more genuine, and therefore far more likely to be successful as the basis of an attack," said the CID officer.
"A simple query raised with keywords like 'draft business letter with client's name 'XYZ' to buy 200 scooters, send cheque number, photo of cheque, GST number' was enough for ChatGPT to generate a professional email," added the CID officer.
Cybercrime consultant for Jaipur police Mukesh Chaudhry told TOI, "Basic work and security protocols should be in place while dealing with emails. There must be a timely update regarding changing trends of crime. The capabilities of employees and team members to recognize frauds must be upscaled."
He added that the phishing gangs are located in Bihar, Jharkhand, and villages situated at the trijunction of Haryana,
Rajasthan
and Uttar Pradesh. Now, they have started operating from north-eastern states like
Tripura
and Mizoram.
Sumit Mishra, director of DoT Gujarat, told TOI, "Any customer care SMS coming from a 10-digit number should be considered a scam. Genuine SMSes do not contain links. According to the latest TRAI regulations, messages are required to be sent via alphanumeric short codes."