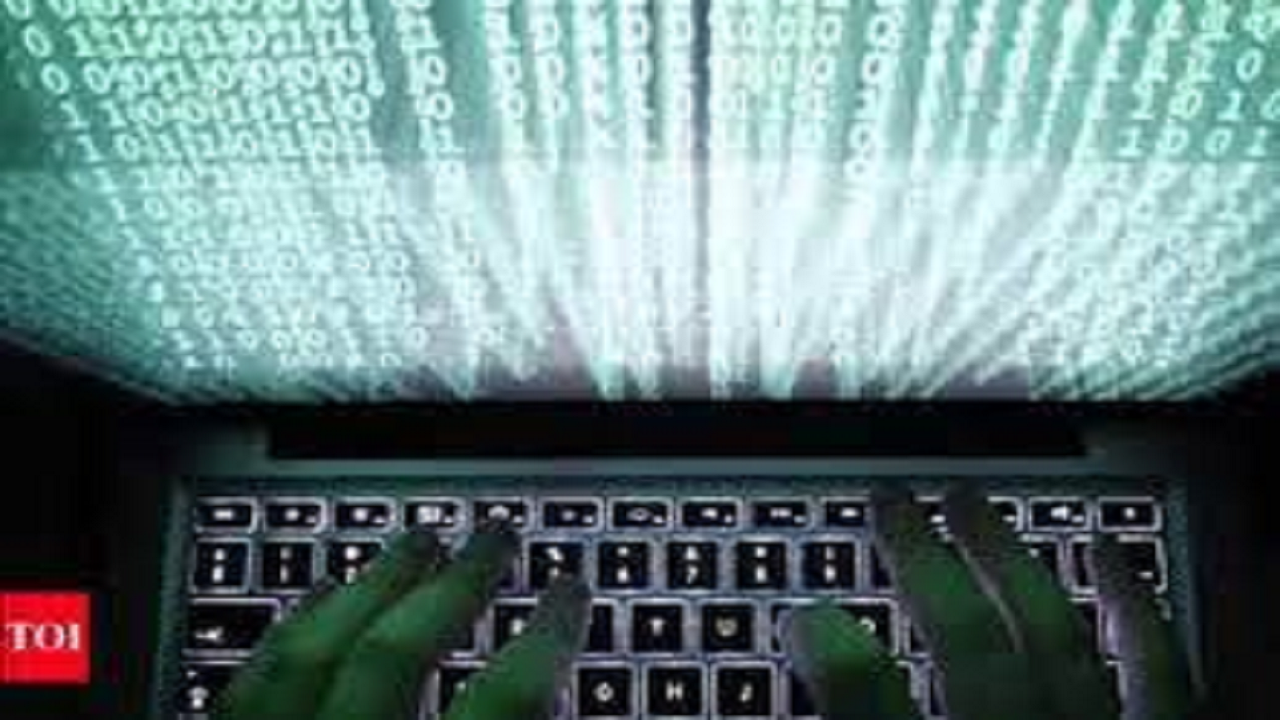 HYDERABAD: The 16cr data-heist bust in Noida eight days ago was just the tip of an iceberg with Cyberabad police on Saturday cracking down on another cartel, which had put up 70cr confidential data of individuals for sale on cloud. This time, the gang was operating from Faridabad.
The kingpin, Vinay Bhardwaj, collected databases from two Gujarat-based accomplices, Amer Sohail and Madan Gopal, said Cyberabad deputy commissioner of police (crime) Kalmeshwar Shingenavar. "Bhardwaj stole, stored and sold confidential data of 66.9 crore individuals and organisations from 24 states and 8 metropolitan cities," the officer said. Police have constituted teams to nab the Gujarat duo to zero in on how they sourced sensitive information.
Bhardwaj's mammoth database included details of students with top online tutoring platforms, Byjus & Vedantu, 1.84 lakh cab users of 8 metro cities, data of 4.5 lakh salaried employees of 6 cities along with customer data of key government organisations like GST and RTO. Also, he had procured details of consumer and customer details on Amazon, Netflix, Youtube, Paytm, PhonePe, Big Basket, BookMyShow, Instagram, Zomato, Policybazaar and Upstox, police said.
Not just this, the accused's database had details of defence personnel, government employees, PAN card holders, senior citizens, Delhi electricity consumers.
The gang also had details from D-MAT account holders, mobile numbers of various individuals, high net worth individuals, insurance holders, credit card and debit card holders. "The stolen database did not have just classified information, but was also exhaustive," said the police officer.
Bharadwaj would advertise on social media platforms for resale of data at a huge premium. Information of 66.9 crore persons was sold in 104 different categories on his website, InspireWebz, and sold databases to clients on cloud drive links.
Police said they are in touch with organisations, whose data was leaked. "Private e-commerce firms collated exhaustive data of customers, and these later got leaked. We want to know why they were collecting so much data and whether it's a violation of the ministry of information technology's April 11, 2011, notification. These rules impose security practices and procedures for collecting sensitive personal data.
The accused, however, has claimed to have sold data to 50 clients over 12 months. More than a week ago, Cyberabad police nabbed nearly 20 persons in two different data theft cases from Delhi and its suburbs.