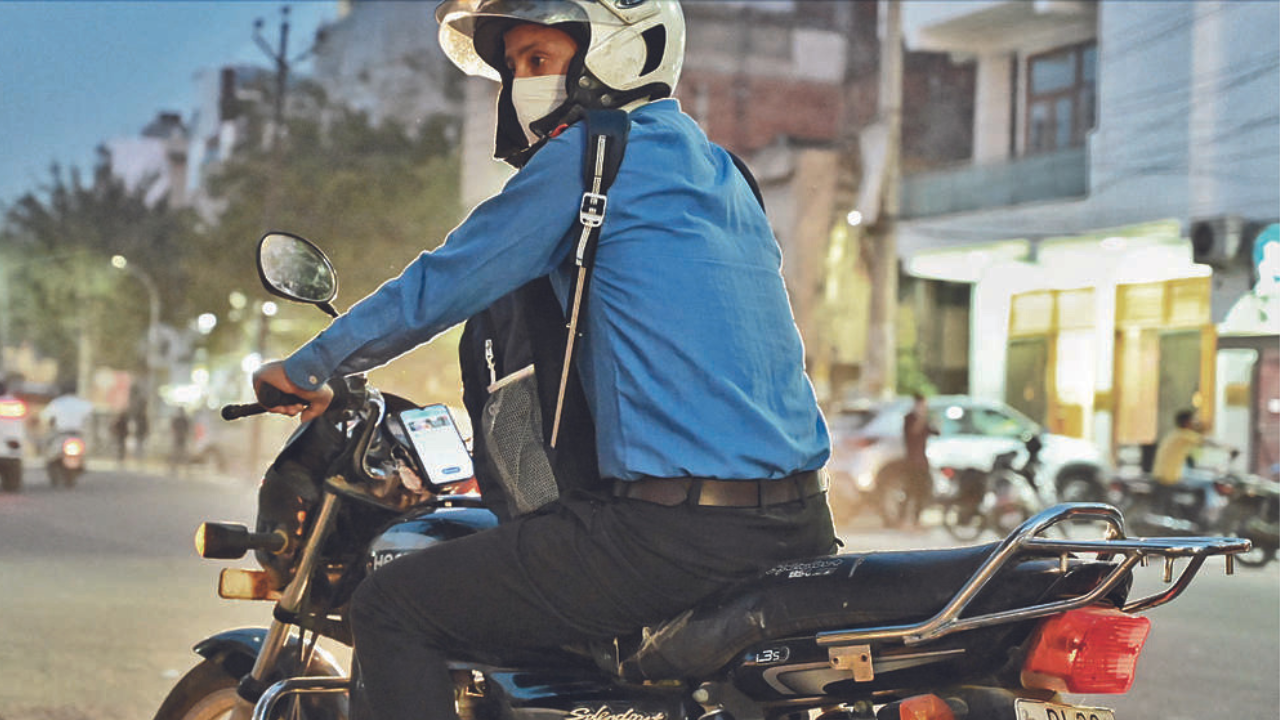 NOIDA: The transport department is planning to conduct a drive to check registered bike taxis in the city and its outskirts.
Data from the transport department shows there are 2,446 registered bike taxis in the district. The move to conduct the drive follows allegations that bikes with private numbers are being used as taxis. According to rules, a bike taxi must have a commercial registration and bear a yellow number plate.
Siyaram Verma, the assistant regional transport officer (administration) in Gautam Budh Nagar, said that the transport department had received many complaints that private bikes were being used as taxis. "The transport department will conduct a drive and seize such vehicles involved in commercial operations," he added.
A delegation of the Noida auto drivers' association had recently complained to the transport department, alleging that private bikes being used as taxis were affecting their business.
"Since bike taxis are a cheap mode of transport, many people opt for them. We have noticed that some people have started using private bikes as taxis. Such bikers wait for commuters outside different metro stations and get bookings through mobile apps. This is affecting our business. It's illegal too," said Chaudhury Om Prakash Gurjar, president of the Noida CNG Auto Drivers' Association.
He also alleged that many of these bike taxis were registered outside Noida.
On February 21, the Delhi government banned bike taxis in the national capital over similar issues. In a notice, the Delhi transport department said two-wheelers having non-transport (private) registration numbers were being used to carry passengers in violation of the Motor Vehicle Act, 1988.
Earlier last month, the Supreme Court refused to grant relief to a bike taxi aggregator against the Maharashtra government's refusal to grant licence to it.
It had noted that amendments made to the Motor Vehicles Act in 2019 made it clear that aggregators could not operate without a valid licence. A bench of Chief Justice DY Chandrachud and justices PS Narasimha and JB Pardiwala noted that Pune's regional transport office had rejected its plea for licence on December 21.