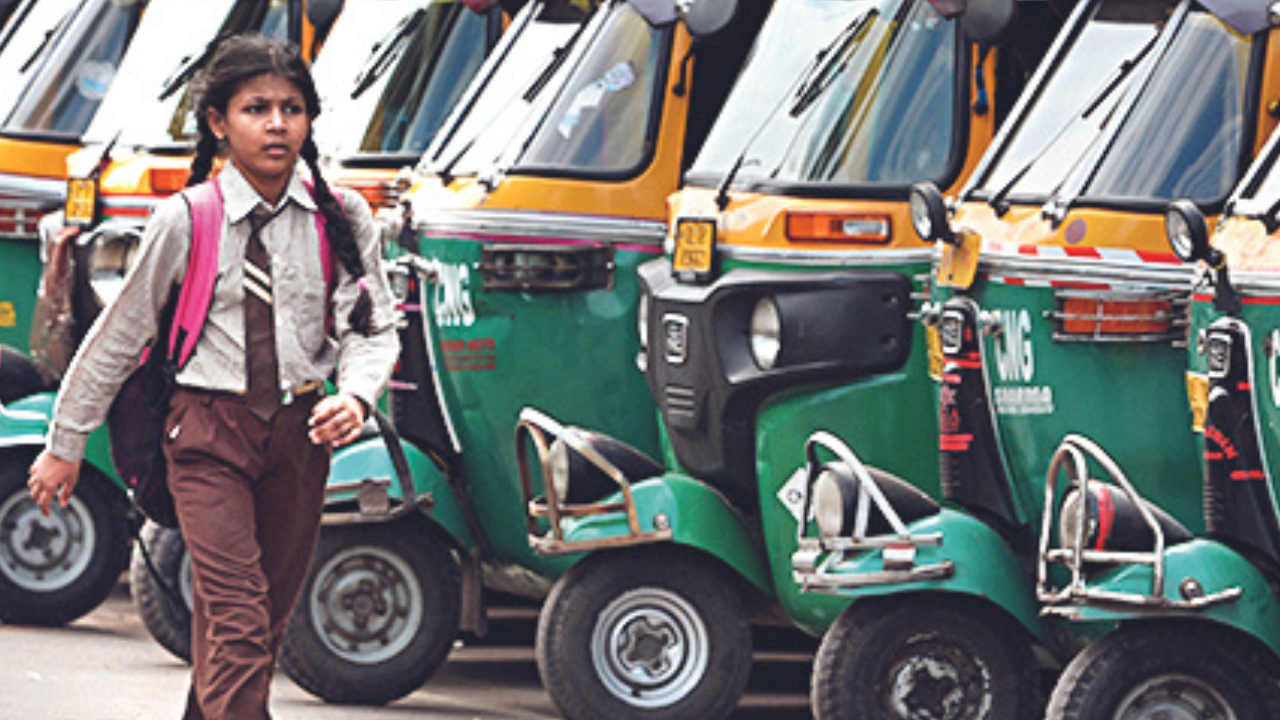 NOIDA: The transport department is planning a drive against autos running in the district without meters. According to the department, nearly 74% of registered autos in the district don't have meters. At least 14,000 of 19,000 registered autos do not have meters, with drivers negotiating the fares with passengers.
"After auto drivers demanded a revision of fares, the government revised the fares last month. The transport department now plans to launch an enforcement drive against autos without meters," said a transport department official.
Curerntly, the Noida transport department gives five permits-Noida City Centre, Noida Phase 2, Dadri, Kasna, and Jewar-and autos can ply within a radius of 16 km from these centres. Om Prakash Gurjar, president of the Noida auto rickshaw drivers association, said nearly 5,000 auto drivers have already installed meters, and more will if there is no restricton on the distance autos can travel within the district. "We had demanded one district one permit, which would allow an auto from Noida to go to Greater Noida and back. However, the transport department is yet to take a call on it. We believe once the permit restriction goes away, most auto drivers will get meters installed," he said.
The transport department has forwarded the one-district-one-permit demand to the state transport authority for consideration, said the official.
Sonu Kumar, an auto driver, said there is a lack of enforcement of meters in autos in Noida. "I have a meter in my auto but have not used it for several months. Most people also negotiate the fare rather than going by the meter," he said.
The auto union has also demanded authorised stands as currently drivers park anywhere outside metro stations, but the traffic cops sometimes seize illegally-parked autos.
Last month, the UP government revised the fare for diesel-run autos to Rs 10.44/km, CNG-run ones to Rs 10.24/km and petrol-run autos to Rs 9.97/km. Earlier, autos charged Rs 6.17 for the first km and Rs 5.86 for every km after that.