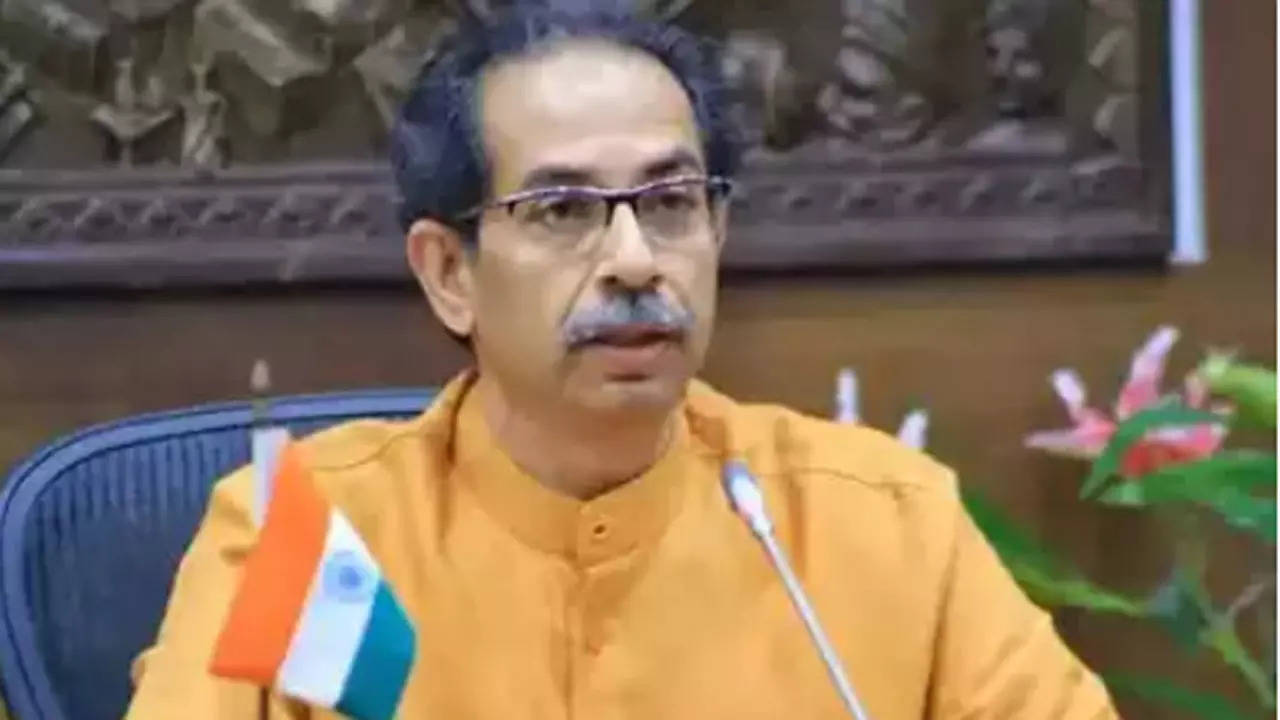 MUMBAI: Bombay high court said the public interest litigation seeking probe by Central Bureau of Investigation (CBI) and Enforcement Directorate (ED) into the alleged disproportionate assets held by Uddhav Thackeray and his family "is bereft of any evidence, much less evidence".
"The present petition is nothing but an abuse of the process of law," said Justices Dhiraj Singh Thakur and Valmiki Menezes in their verdict on a PIL by Dadar resident Gouri Bhide (38), a behavioural and soft skill consultant, and her father Abhay (73).
The PIL questioned how the Thackeray family had accumulated enormous wealth without an official source of income. The Bhide family, like the Thackerays, had owned a printing press at Prabhadevi. It stated when Gouri noticed Aditya's assets in his election affidavit, she investigated and her findings were shocking. She concluded that Thackeray publications Marmik and Saamna are not wealth earners for the family and that "their political outfit i.e. Shiv Sena and its corporators and particularly, chairmen of the standing and improvements committees of the BMC is their only and only medium of source to create wealth".
The judges noted after they reserved the matter for judgment, public prosecutor Aruna Pai had informed it that the economic offences wing (EOW) had initiated a preliminary enquiry. The Bhides, though, were unwilling to withdraw their petition and they had to decide the issues in it.
On December 8, 2022, Bhide had argued after her July 11, 2022, complaint to the police commissioner was forwarded to the EOW, no action was taken. Senior advocate Aspi Chinoy with advocate Joel Carlos for Uddhav and Aditya and senior advocate Ashok Mundargi for Rashmi and Tejas countered that Bhide's petition has no material facts to make out a case and was filed purely on "assumptions". Chinoy had argued if at all police refused to act on her complaint, she could approach the magistrate to direct them.
"On a reading of the complaint and the petition, it appears petitioners were only speculating on the sudden rise and prosperity index of the private respondents from their humble beginning and, therefore, entertain that the lifestyle of the private respondent could only be attributed to the corrupt practices of BMC. In any case there is absolutely no evidence or live link between the alleged malpractices in the BMC and the private respondents herein," the judges said.
"This is thus certainly not a case warranting the exercise of extraordinary jurisdiction under Article 226 of the Constitution of India," the judges added.