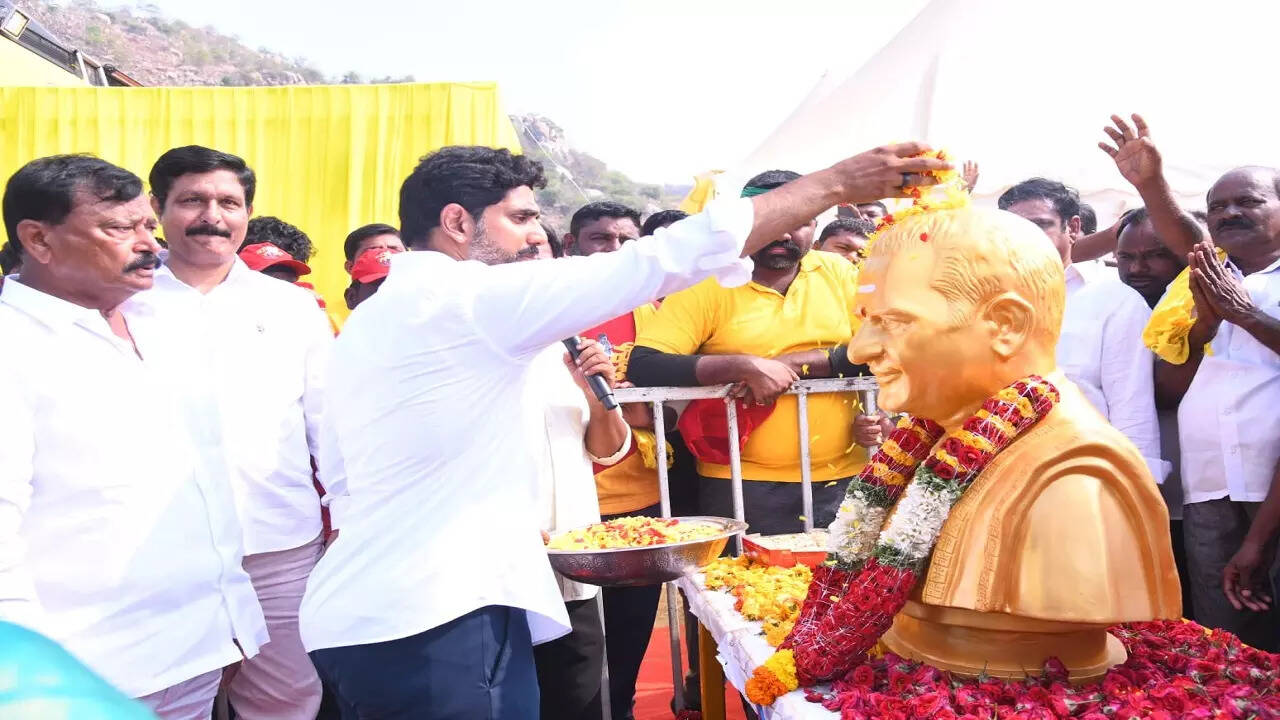 AMARAVATI: TDP national general secretary Nara Lokesh has promised to cut down the petrol and diesel prices once TDP comes into power in the next elections in
Andhra Pradesh
.
He said that petrol and diesel prices were highest in AP thanks to the additional taxes imposed by YS Jagan Mohan Reddy government. He said that YS Jagan had ruined the development of the state by imposing massive taxes in the form of property taxes, garbage, petrol and diesel prices.
Lokesh said that no chief minister had damaged the state's reputation like YS Jagan Mohan Reddy. Lokesh interacted with the traders in Penugonda town during his Yuvagalam padayatra on Wednesday.
After listening to the problems being faced by the merchants, Lokesh promised to resolve all their grievances if TDP comes to power. He said that Kia industry brought by Naidu had helped increase in per capita income by 30,000.
He alleged that several ancillary units of Kia were moved out of AP due to the extortion practices of YSRCP leaders. He said that allowing the new industries would have transformed the fate of Ananthapuram district. He said that YS Jagan was neither allowing big industries to set in not the small traders to live with peace by imposing the J-tax. He had also promised to bring down the sand prices after next elections. He said that several lakhs of people have lost employment due to the shortage of sand.
Earlier, Lokesh paid floral tributes to the party founding president and late chief minister NT Ramarao on the party's formation day. He said that NTR was a revolution in the politics of India as he empowered the backward and marginal classes with TDP. He said that TDP would bring the real empowerment to the backward classes after party taking the reins of the state. He fumed at YS Jagan Mohan Reddy for creating penny less corporations for BCs by retaining the cash-rich contracts in his hands.
Lokesh promised recognize the brick-manufacturing units as a cottage industry and extend all financial support to the workers. He said that brink kiln plays a crucial role in the construction sector. He had also promised to grant transport permission to the brick kiln industry without any trouble and grant loans on subsidy to build necessary sheds.