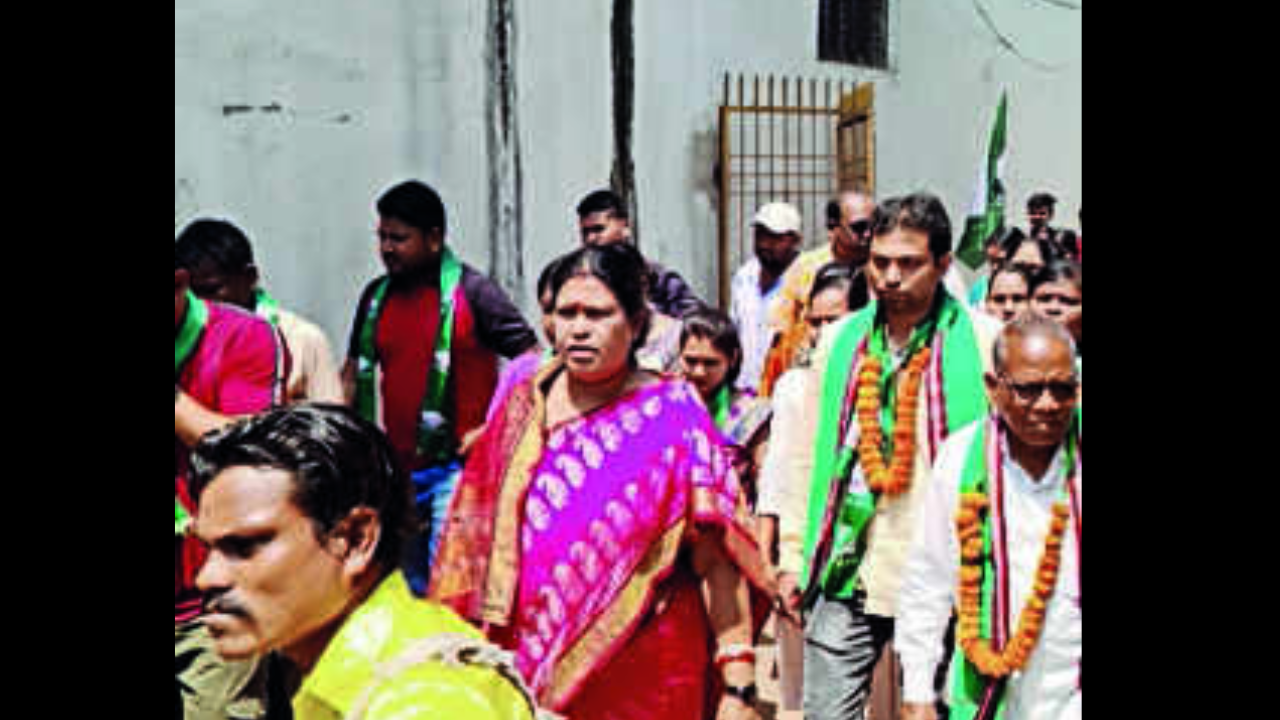 SAMBALPUR: With less than a week to go for the urban local body poll at Attabira in Bargarh district, campaigning by BJD, BJP and Congress has picked up in 12 wards of the NAC, election for which has been scheduled on April 3.
The post of NAC chairman has been reserved for the ST category this time. Four candidates, including BJD's Banmali Bariha, BJP's Laxmi Behera, Congress's Sabita Bhue. besides independent candidate Samanta Bhue. are in the fray for the post of chairman in the NAC, which has 13,020 voters.
Attabira was elevated to an NAC in 2013 and the Congress had grabbed the post of chairman of NAC in the first ULB election. However, the BJD captured the post of chairman by winning all the 12 seats of the NAC in 2018.
Considering the NAC election at Attabira a test of popularity ahead of the 2024 general election there, while the BJD is trying hard to retain the post of chairperson consecutively for the second time and the Congress is trying to capture the post of chairperson again after five years, BJP is leaving no stone unturned to install the chairman for the first time in the NAC.
While the BJD is banking on the popularity of Naveen Patnaik and different pro-people measures of state government, both BJP and BJD besides the independent candidate are also trying to sway the voter to their sides.
The leaders of Bargarh district Congress are seen campaigning for their candidates in the election. "Development has come to a standstill here. People here are struggling for drinking water and sanitation has also emerged as a major issue. People here are disgusted with the corruption. I am confident that the people will reject the BJD this time and the Congress will win here, said senior Congress leader and former Attabira MLA, Nihar Mahanand.
On the other hand, senior BJD leader, Atanu Sabyasachi Nayak, Attabira MLA, Snehangini Chhuria, Bhatli MLA, Susant Singh, Bargarh MLA, Debesh Acharya, adviser of Kendu Leaf Welfare Board, Sanjit Mohanty and many other leaders are campaigning for the BJD candidates in Attabira.
"The people of Attabira NAC have seen development work during the last 5 years. We are confident that like the previous election, the BJD will win all the seats this time also," said Sanjit.