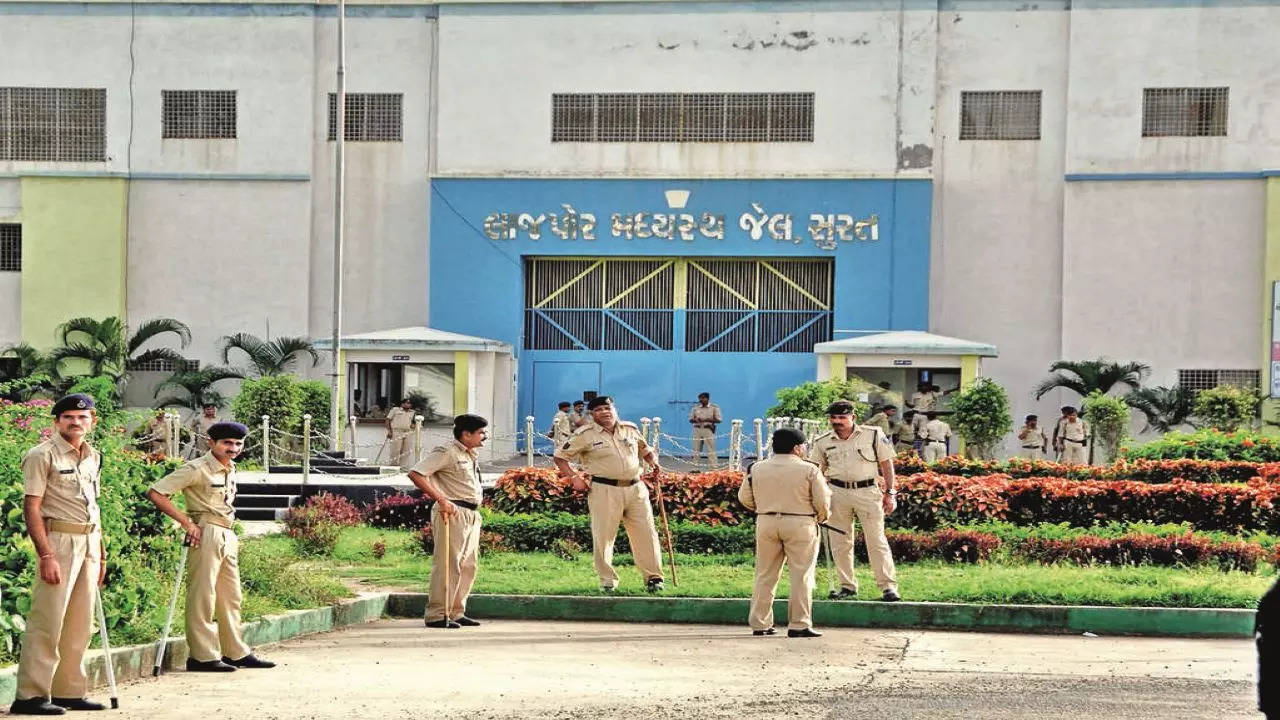 SURAT: In recent raids in jails across the state, 10 mobile phones were found from prisoners of Lajpore Central Jail (LCJ) in the city. Inaugurated in 2012, LCJ was projected to be the "most modern" jail of the state but even after a decade, it is yet to get mobile phone jammers installed.
Earlier, mobile phones with active sim cards were found in possession of prisoners at LCJ but investigation in most cases could not reveal how the phones reached inside the jail. Investigation in some serious crime cases in the city and other places revealed the involvement of LCJ prisoners who issued instructions through phone calls to their gang members.
Though it has become a routine for prisoners to use mobile phones with active sim cards, the jail authorities are not installing mobile phone jammers. "Jammers are not installed currently and the infrastructure related matters are handled by a separate body. Security will be further strengthened to prevent mobile phones from entering the jail," said a senior LCJ official.
LCJ was developed at a cost of Rs 80 crore on 2.18 lakh square metre land near Lajpore village. It also has 124 staff quarters on the campus. Currently, LCJ has 3,000 prisoners which is its maximum capacity.
It has 148 barracks for men and 12 for women. It also has a video conference facility to enable prisoners to appear in court without transferring them to court in police vehicles. The jail also has a wide network of CCTV cameras.
"Daily over 250 prisoners are taken to court and brought back. And the focus is on checking these prisoners while going out and returning. But it seems sometimes they succeed in bringing in the prohibited items inside," said another official.