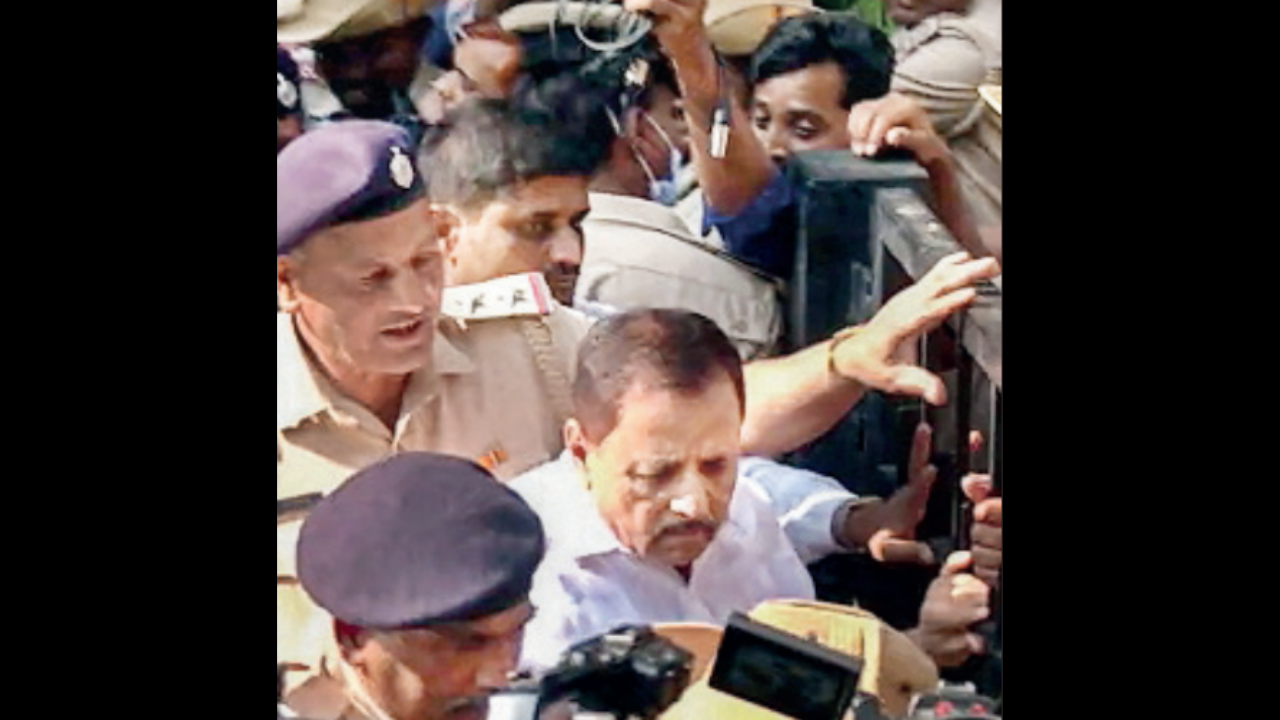 BENGALURU: The high court on Tuesday declined to entertain a public interest litigation ( seeking a SIT/ CBI probe into the bribery case involving
BJP
MLA from Channagiri constituency, Madal Virupakshappa.
Srirama Sene, represented by its Davanagere district convener K Manikanta, withdrew the petition, while seeking permission to submit a proper representation to the competent authority in the state government, raising the grievance.
Acceding to the said request, a division bench headed by Chief Justice Prasanna B Varale granted liberty to the petitioner to submit proper representation to the authorities concerned.
"The PIL is allowed to be withdrawn with liberty as prayed for. In case such representation is filed before the competent authority, the competent authority to decide these representations as expeditiously as possible," the bench observed in their order.
Petitioner's argument
Under the PIL guidelines, a litigant has to approach the high court only after exhausting the remedies available before the authorities concerned.
The petitioner had claimed that officials of the additional director general of police, Lokayukta are the employees of the state government and are under its direct supervision.
"When the government itself is facing the allegations of a bribe, investigation by the agency controlled by the same government will not inspire confidence in the mind of the general public. Therefore, the investigation has to be conducted by an impartial agency under the supervision of this court.
Therefore, it is necessary to entrust the investigation of this case either to the Central Bureau of Investigation or to a Special Investigation Team constituted by this court and to conduct the investigation under court's supervision," the petitioner said.
Citing the instances of allegations made by certain contractors against BJP leaders KS Eshwarappa and Aravind Limbavali, the petitioner said that a series of allegations made against the government regarding corruption and also the cash seized in the present case have shaken the confidence of the people of the state vis-a-vis fair and proper investigation under the supervision of the present government.
"…Having regard to the fact that serious allegations are made against the ruling government and the subsequent seizure of the huge cash at the residence of MLAs and public servants, the people of the state have lost confidence in the institution and suspect that the case will not reach its logical end.
The reason behind the loss of confidence is well founded as the accused involved in this case are part of the government. They are influential. Any logical conclusion will embarrass the party he belongs to and have political ramifications," the petitioner further added.