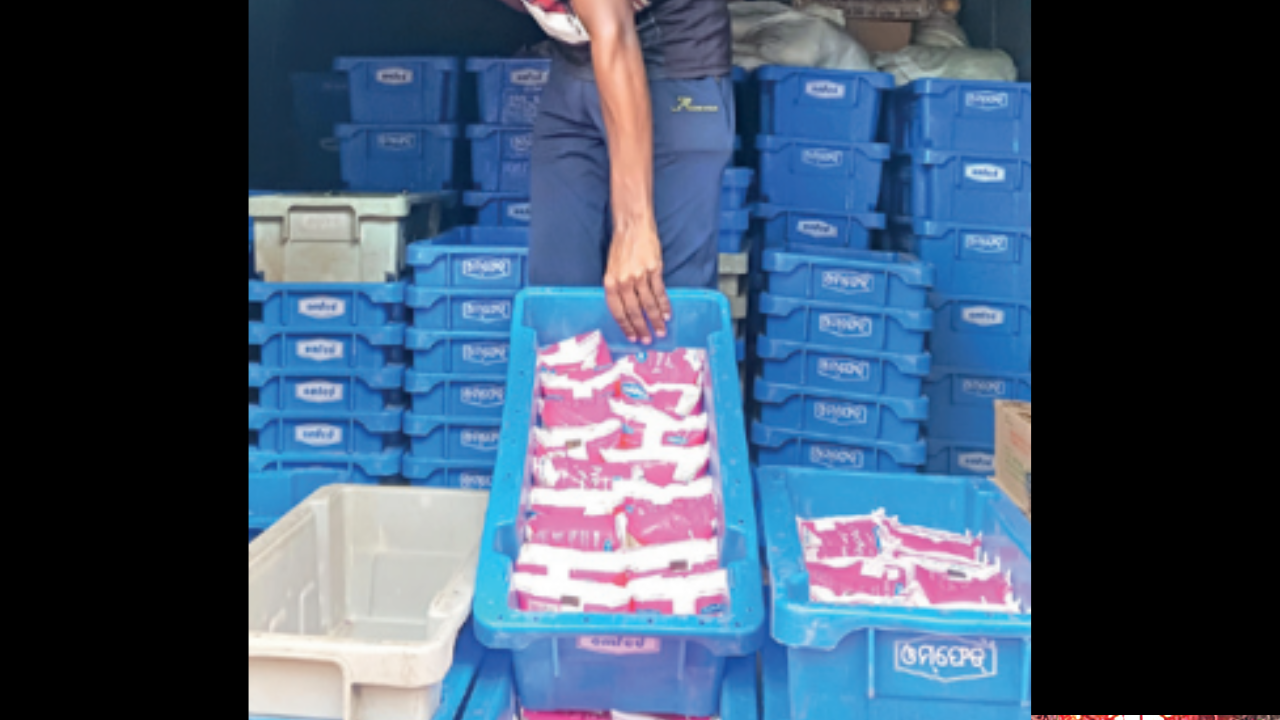 BHUBANESWAR: The Odisha State Cooperative Milk Producers Federation (Omfed) has decided to hike the price of milk by Rs 4 per litre from April 1, officials said on Thursday.
According to the revised price, a 500ml packet of toned milk will cost Rs 23 now, instead of Rs 21.
The prices of 500ml of premium milk and gold milk packet will cost Rs 26, instead of Rs 24 and the chai special milk will cost Rs 25, instead of Rs 23. Omfed attributed the hike to the increased prices of packaging, cattle feed and an increase in operational expenses.
"In view of the increase in the cost of fodder for cows, of medicines, fuel and the cost of packaging materials, Omfed has been forced to increase its milk price by Rs 2 per 500ml (half a litre) with effect from April 1, 2023," the state-run body stated in a press statement.
The statement further mentioned that 90% of Omfed's revenue goes towards milk procurement.
"Omfed has consistently worked towards ensuring a fair price to milk producers, thereby, ensuring the sustainability of milk production and availability of quality milk to consumers at affordable prices. Earlier, a farmer used to get Rs 32.5 per litre and now they will get Rs 35.3 for the same amount. Despite the higher price for purchasing milk, consumer prices were kept intact by Omfed over the past year," the statement added.
Reacting to the hike, Rabi Behera, the chairman of Odisha Milk Farmers Association, said that it is too late and too little for the farmers.
"Big players in the milk market like Amul and Mother Dairy have increased their price by five times last year because of which the price of milk in Delhi and Gujurat is around Rs 66 per litre. The Odisha government should declare the minimum support price per litre of milk at Rs 40," Behera said.
"This will economically empower the half-educated rural populace, particularly the rural women who earn their livelihood by selling milk and milk-based products," Behera added.
"This hike will affect household budgets as the prices of milk-based products like curd, cottage cheese and cheese will also go up. We cannot cut down on the consumption of milk as children need to drink milk while elders need to drink tea. During summer, curd is a must for having pakhala. We will now have to cut down on other essential items to continue our consumption of milk," Manjulata Sahu, a homemaker, said.
"We used to spend Rs 5 for a cup of tea, which has already gone up to Rs 6. Now, it will go up to Rs 7 to Rs 8. This will definitely burn a hole in our pockets," Ranjan Swain, a tean stall owner, said.