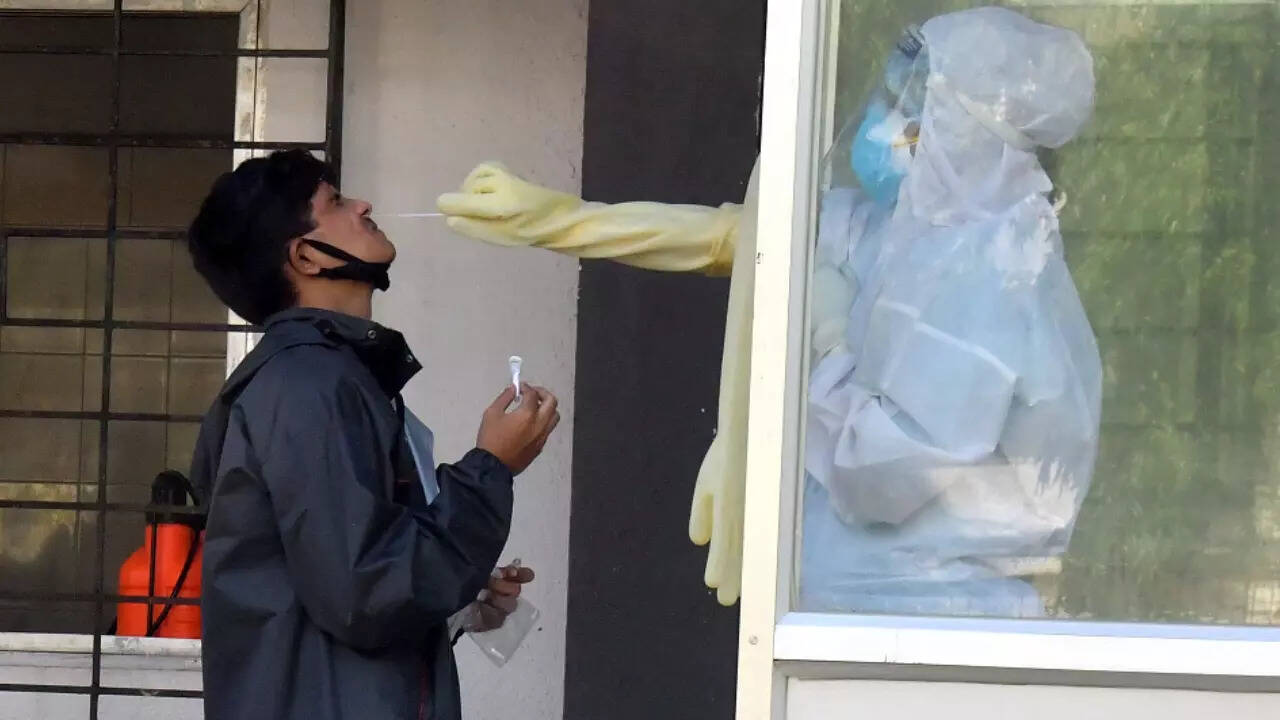 MUMBAI: The ongoing surge in Covid cases has brought the medical mask back into focus, with municipal health authorities on Friday directing all healthcare workers and visitors to civic hospitals to wear a mask within the premises.
Many private hospitals, too, have started insisting on a mask, especially for patients coming in with respiratory symptoms like cough or cold.
The decision on making masks mandatory in civic hospitals was taken at a review meeting called by additional municipal commissioner Dr Sanjeev Kumar early on Friday. It was also decided that anybody needing Covid-related hospitalisation should be sent to either SevenHills Hospital in Andheri or Kasturba Hospital near Chinchpokli.
Both Kasturba and KEM hospitals have been asked to increase the number of RT-PCR tests done daily to detect Covid-19. All hospitals have been asked to take stock of the medicines and ventilators, ahead of the national mock drill on April 10 and 11.
While admissions to hospitals are barely a fraction of the numbers seen during the Covid peaks, there are 57 patients in hospitals at the moment. In early February, there were barely one or two Covid patients in Mumbai's various hospitals.
At Hinduja Hospital in Mahim, five patients have been admitted with Covid complications. "We have asked everyone in the hospital to wear a mask, especially those coming to the clinics with any respiratory illness," said Hinduja Hospital COO Joy Chakraborty.
Meanwhile, Covid cases in both Mumbai and Maharashtra dropped in comparison to Thursday's sharp rise – cases in the state dropped 40% from a five-month high of 694 to 425 on Friday. In the city, cases dropped from 192 on Thursday to 177 on Friday.
The caseload is high only in Mumbai (290) and Pune circles (86), while other districts still have less than 20 cases.
The number of active cases continue to rise, with Mumbai's active caseload set to cross 1,000.