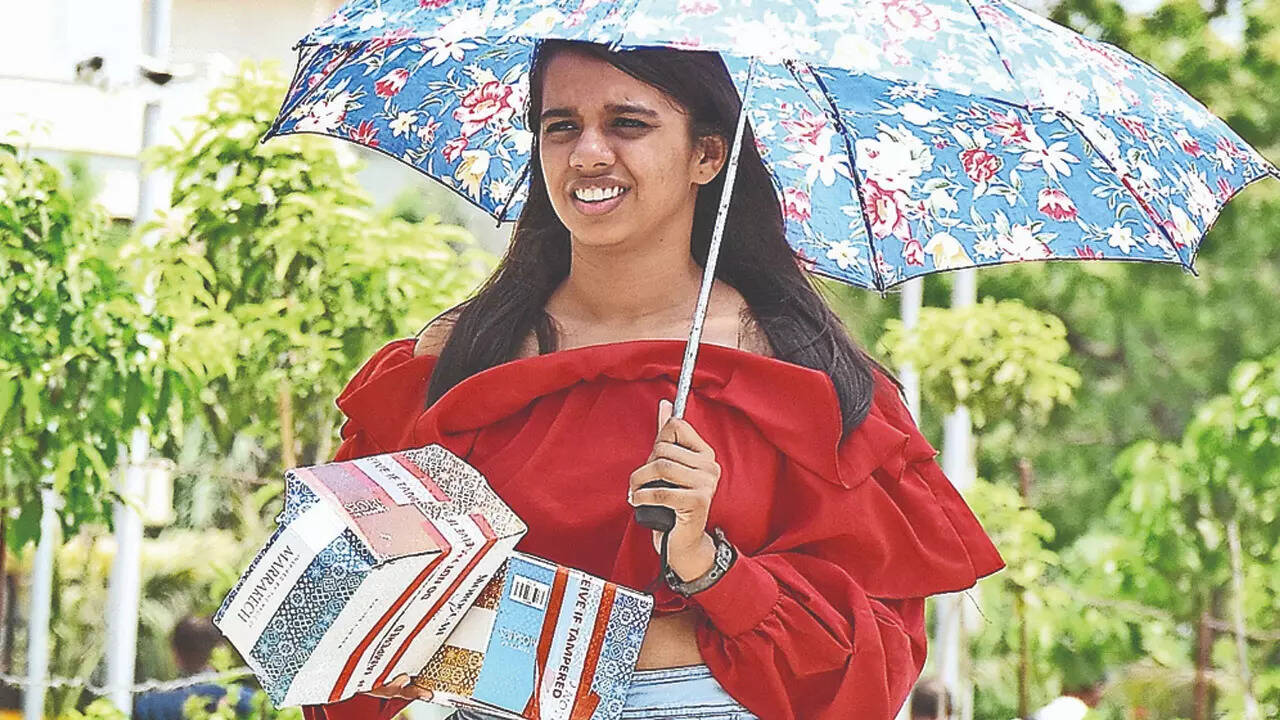 Ahmedabad: On Saturday, the India Meteorological Department (IMD) made its forecast for the summer months (April, May and June). According to it, '…above-normal to normal maximum temperatures are likely over most parts of the country, except some areas in peninsular, central northwest and northeast India where either below-normal maximum temperatures or climatological probabilities are likely' for April. For the overall summer too, 'normal to below-normal maximum temperatures are likely' for west central India, which includes Gujarat.
Heatwaves will, however, prevail, but their intensity will be less, according to the forecast. Rainfall for India – after this extended spell of unseasonal rains — will be normal, the IMD forecast states.
Meanwhile, after a break, parts of North Gujarat and Kutch are likely to get light showers on Tuesday and Wednesday. Isolated places are likely to get
rain
in Kutch on Tuesday and in Banaskantha, Sabarkantha and Kutch on Wednesday.
On Saturday, the maximum temperature was 2.5 degrees lower than normal at 35.5°C. The minimum temprature was 0.5 degrees higher than normal at 22.5°C.