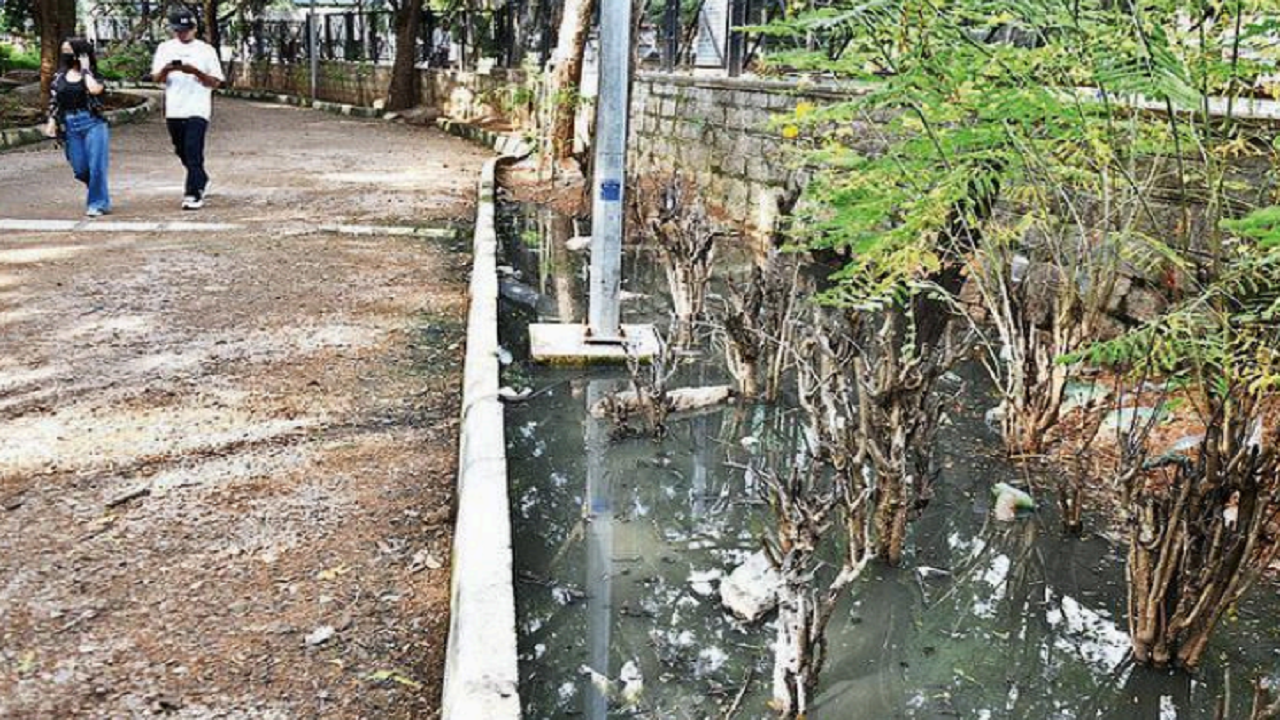 HYDERABAD: The city's green brigade raised a stink over the contamination of the lake inside KBR National Park, on Wednesday, urging authorities to fix the issue immediately. A tweet posted by Vata Foundation read: "What happened to the pumps that were diverting the sewage?? @TelanganaForest why the ignorance?? A lake within a natinal park is being filled with sewage for months and still no action? @HMWSSBOnline you will be responsible for destroying what little is left of KBR lake".
Regulars to KBR rued how the issue has been plaguing the lake for a long time. While the water board had installed a drainage segregator pump last month, following multiple complaints, but it has proven to be ineffective. "We have complained to authorities via various mediums, and they have replied ensuring immediate steps. The installation of a drainage pump near Taj Mahal hotel in Film Nagar was expected to segregate polluted water from the lake, but disappointingly, there's been no improvement. Also, the pump is not a permanent solution," said Varun Reddy, a frequent park-goer.
Similarly, fitness instructor Harsha Chintapalli complained about the continuous overflow of the lake even in the absence of rain.
"Not only is the sewage clearly visible, even the stench is unbearable," he said. "If the authorities fail to fix a lake inside a national park, sitting in the heart of the city, treating lakes dotting the entire city seems like a far-fetched dream," said Uday Krishna, founding trustee of VATA Foundation pointing to the state's announcement made in September 2022 about setting up 31 decentralised sewage treatment plans and turn Hyderabad into the only city in the country with 100% sewage treatment, by March 2023.
When contacted RM Dobriyal, principal chief conservator of forests, Telangana expressed surprise over the problem and assured that a solution will be sought after examining the problem, even as HMWS&SB officials maintained that the issue had been fixed. "The sewage system was laid in the 80s therefore, the issue occurred. However, it is not possible that this has been happening again as we have fixed it," said general secretary of SR Nagar, S Hari Shankar. The KBR Park falls under his jurisdiction.
Regarding a long-term solution, he said that a plan has been outlined to lay a sewage feeder system. "This will involve creating a ring of STPs around the area to disconnect sewage from water bodies. We aim to finish it within six months after obtaining permissions," he added.