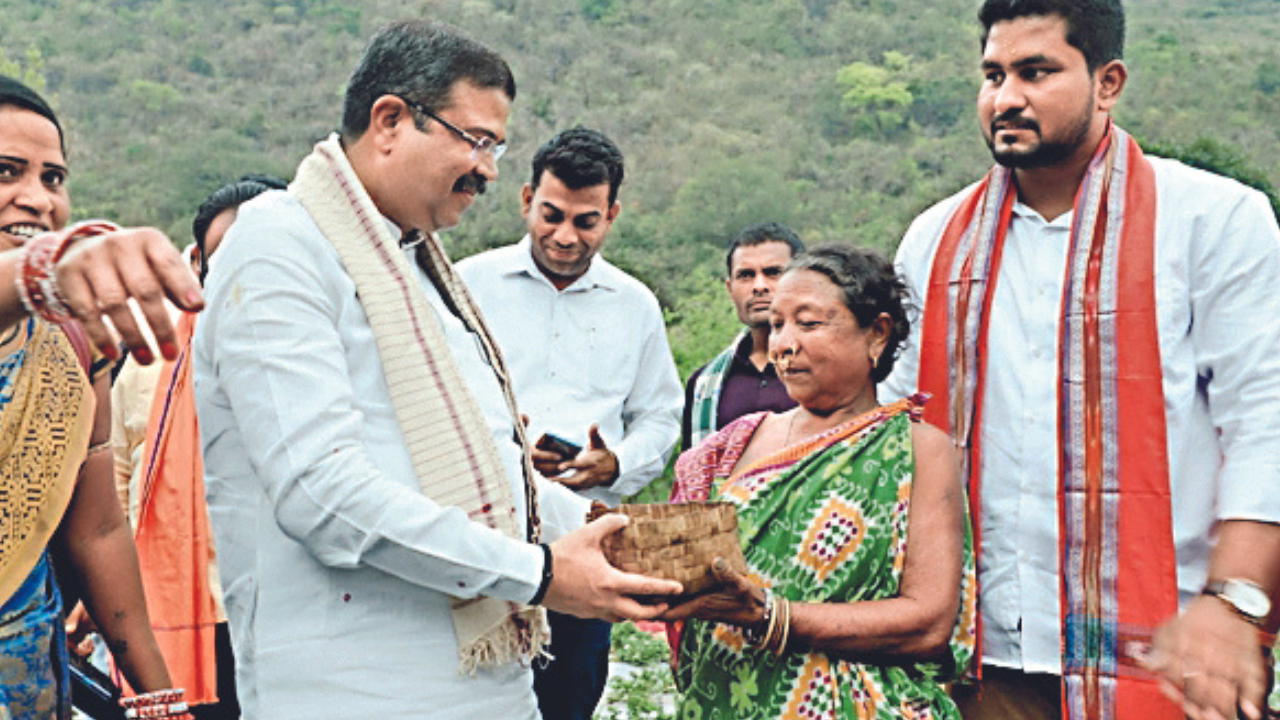 KORAPUT: Union minister Dharmendra Pradhan, during his visit to disputed Kotia panchayat in Koraput district to take part in a programme on Utkal Divas, said the area was an integral part of Odisha.
The minister also raised objection to some Andhra Pradesh policemen in civil dress recording his speech at Phatu Senari village, and shouted "go back" asserting that Kotia belongs to Odisha and any kind of intrusion will not be tolerated. Following Pradhan's outburst, BJP supporters also raised slogans of "Andhra go back". Pradhan also urged officials of the state government to remove signboards in Telugu at several villages of Kotia panchayat.
"Andhra Pradesh officials are illegally intruding into our territory, which is not acceptable in a federal structure. The geographical boundary of a state should be respected. Earlier, I had written to the Andhra Pradesh chief minister on the issue and will again raise it before the government of the bordering state," said Pradhan.
Later, the minister interacted with students and residents of Phatu Senari, who spoke about non-availability of mobile network and banks and the problems they are facing in availing houses under rural housing schemes.
While attending the Utkal Divas celebrations at Kotia panchayat headquarters, the minister said Odisha was the first state in the country to be formed on basis of its language due to relentless efforts of many great sons of the soil like Utkalmani Gopabandhu Das, Utkal Gourav Madhusudan Das, Paralakhemundi king Maharaja Krushna Chandra Gajapati, Fakir Mohan Senapati, among others.