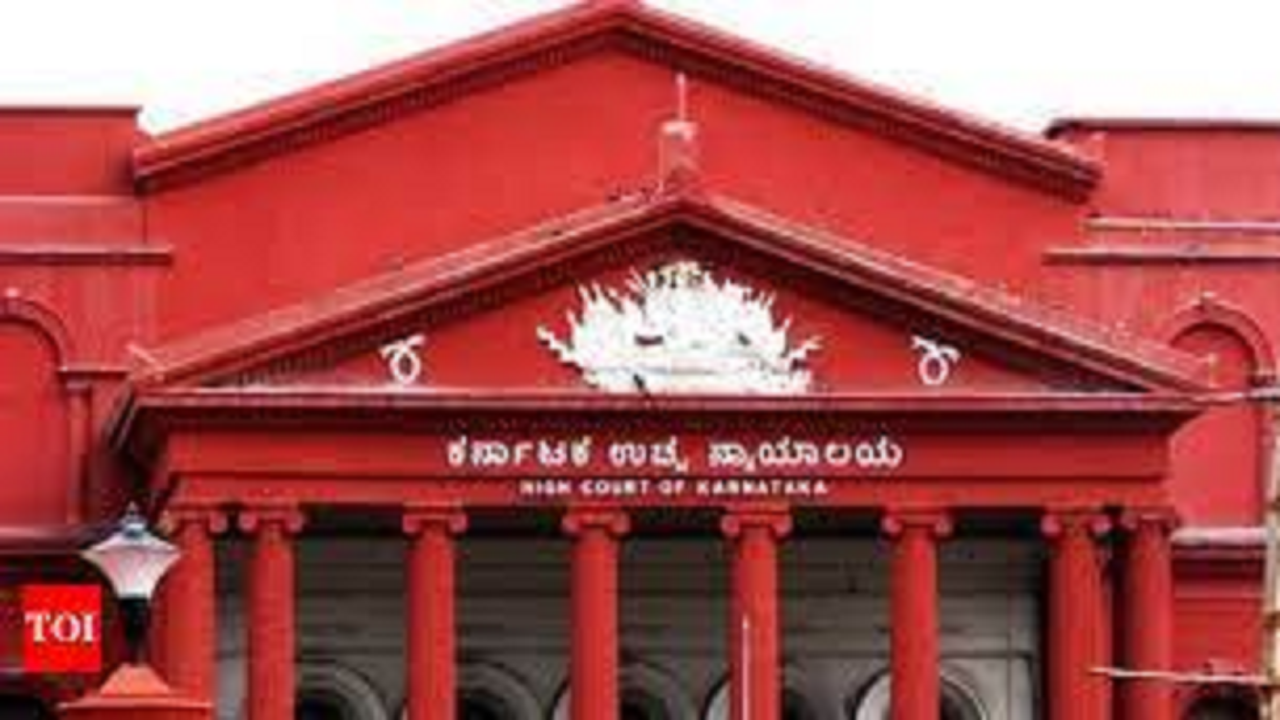 BENGALURU: Family
pension
does not form part of the estate of the deceased and therefore cannot be disposed of during the lifetime by testamentary disposition (through will), the Kalaburagi bench of the high court has ruled in a recent judgment.
The court further clarified that service benefits are not bequeathable under a will and are not at the will and wish of a deceased government servant, and dismissed the claim of three siblings of a deceased primary school teacher.
Sujatha, Vidyavati and their younger brother Santhosh had questioned the denial of pensionary benefits, claiming that in terms of the March 4, 2005, will executed by their deceased sister Kalpana, they were entitled to the same.
Siblings cited will of deceased to justify their claim
However, rejecting their contention, Justice CM Joshi pointed out that in the Jodh Singh Vs Union of India case, the Supreme Court had clearly held that family pension does not form part of the estate of the deceased.
The judge further clarified: "Service benefits do not form the bequeathable estate of any government servant. Under these circumstances, the judgments of the trial court as well the first appellate court cannot be found fault with."
Deceased Kalpana, a primary school teacher in Athani taluk, was married to one Nehru alias Kamagond Patil. After six months of married life, differences arose between the two. Thereafter, Kamagond had a second marriage and reportedly started neglecting Kalpana, who died on May 12, 2005, following a period of illness.
Kalpana's three siblings then moved the civil court for execution of Kalpana's will. Along with Kalpana's siblings, her husband also staked his claim for a 14-acre land at Honawad village, bequeathed by Kalpana, the insurance claim and the family pension.
While the siblings cited Kalpana's will to justify their claim, her husband contested the same, terming it a bogus document.
On November 27, 2010, First Additional Civil Judge Vijayapura ruled that the will was authenticated by the plaintiffs (siblings of Kalpana). However, the trial court added that the deceased could not have bequeathed the service benefits to her siblings and held that it was her husband Kamagond Patil who was entitled to those under Rule 302 of Karnataka Civil Services Rules (KCSR).
The siblings then appealed against the verdict and on March 4, 2011, Principal District Judge Vijayapura dismissed their appeal and upheld the order passed by the Additional Civil Judge Vijayapura.
Appellants' claim
The siblings filed the Regular Second Appeal (RSA) before the high court, contesting the order passed by Principal District Judge Vijayapura. It was argued that Kalpana's will covered the service benefits as well and both the courts had erred in citing Rule 302 of KCSR.
The government advocate, appearing on behalf of Kalpana's employer, submitted that the three siblings of Kalpana would not fit into any of the categories of persons who are entitled to receive family pension upon the death of a government servant.