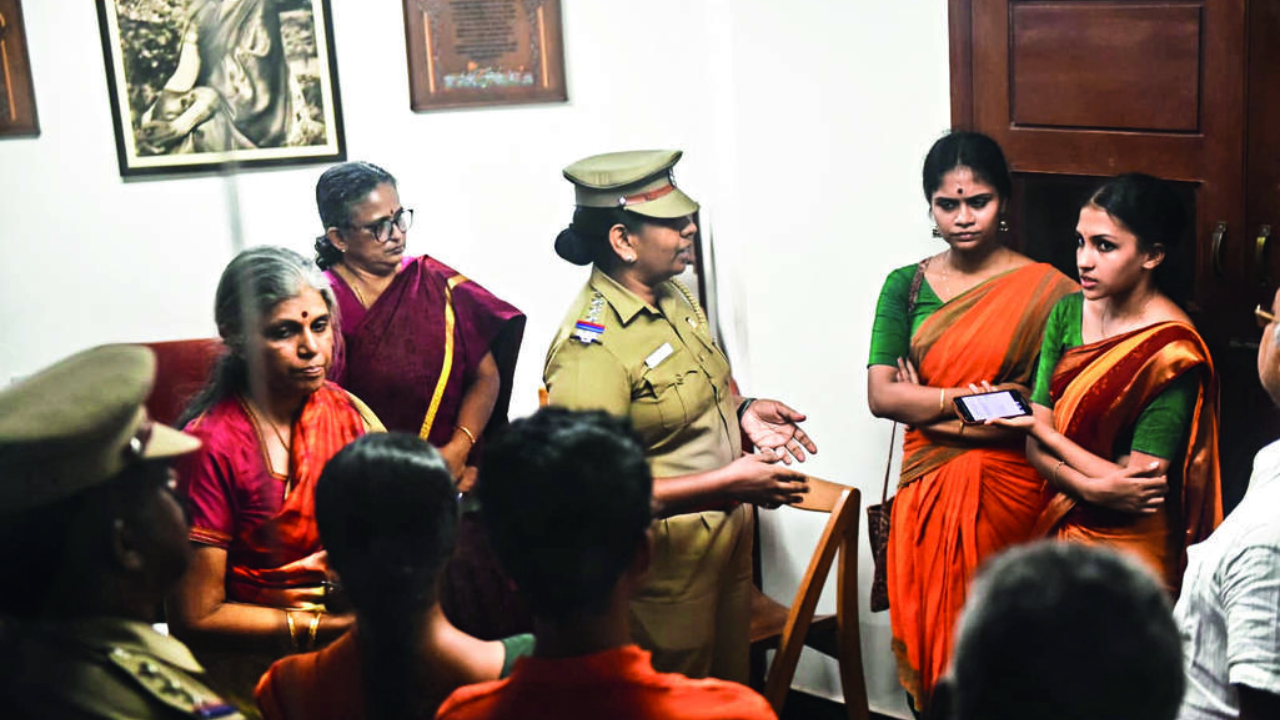 CHENNAI: Students from the Kalakshetra Foundation called off their protests last night minutes after the police announced that a case has been registered against assistant professor Hari Padman.
In a 30-second video, three students, who made the announcement, thanked the state women's commission chairman A S Kumari, media and the police for their support.
Meanwhile, the Adyar all-women police inspector Vijayakumari and her team have planned to summon Hari Padman to inquire him about the charges levelled at him.
Hari Padman will be returning to Chennai on Sunday. Police have charged him under sections 509 (whoever, intending to insult the modesty of any woman, utters any words, makes any sound or gesture, or exhibits any object), 354(A) (physical contact and advances involving unwelcome and explicit sexual overtures; or a demand or request for sexual favours; or making sexually coloured remarks, shall be guilty of the offence of sexual harassment and Section 4 of Tamil Nadu Women Harassment (Prevention) Act.