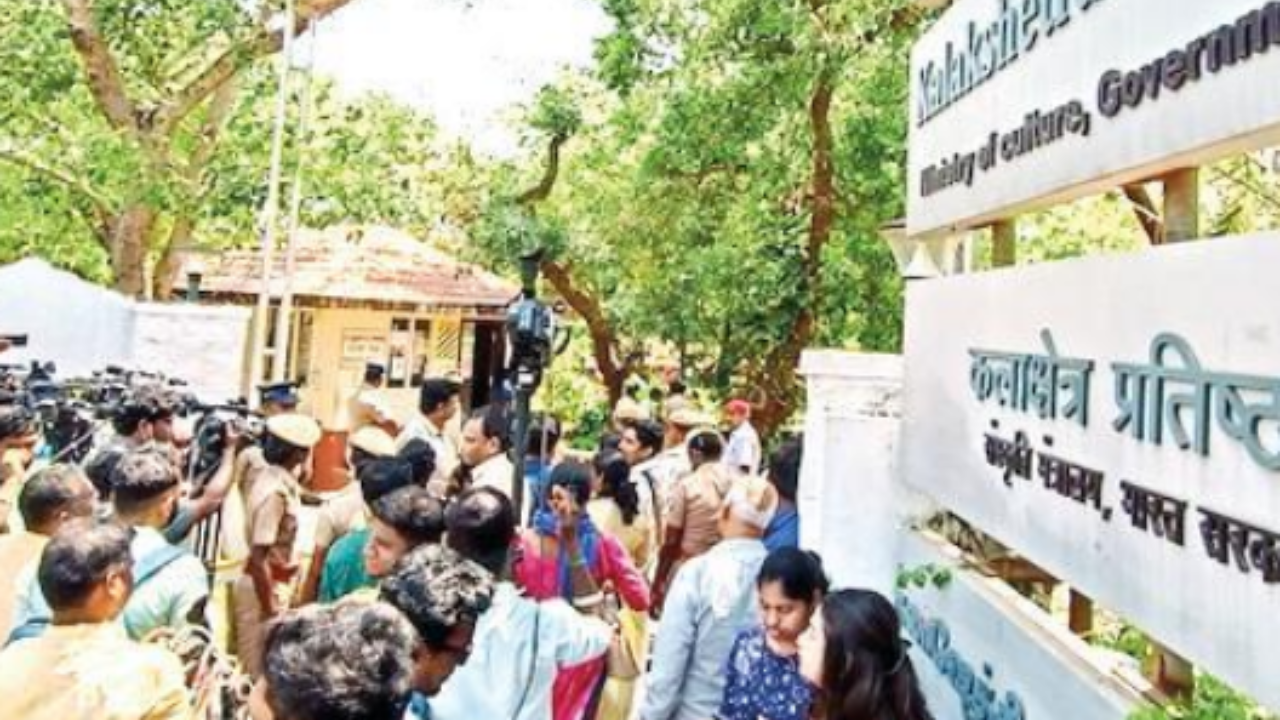 CHENNAI: Rukmani Devi College of Fine Arts assistant professor Hari Padman was on Friday booked under the Tamil Nadu Prohibition of Harassment of Woman Act after a former student of the college at Kalakshetra Foundation filed a complaint with the city police.
The woman (name withheld) met Chennai city police commissioner Shankar Jiwal and complained that the assistant professor had sent her obscene text messages. The complaint was forwarded to the Adyar all-women police station which booked Padman.
Earlier in the day, nearly a hundred women from Kalakshetra Foundation lodged petitions with the Tamil Nadu Women's Commission, complaining of verbal abuse and sexual harassment by at least four male faculty members.
Students, who went on a sit-in protest on Thursday, continued with their protest on Friday while the college remained closed. State women's commission chairperson A S Kumari met students and teachers on the campus on Friday.
"Many women said they faced harassment on campus since 2008. We have received around a hundred complaints including those of sexual harassment. We will initiate action as per law," she said after a five-hour inquiry.
The commission will also speak to the Kalakshetra management including its director Revathi Ramachandran. Students said they have also sent complaints to the Union ministry of culture, which governs the college.