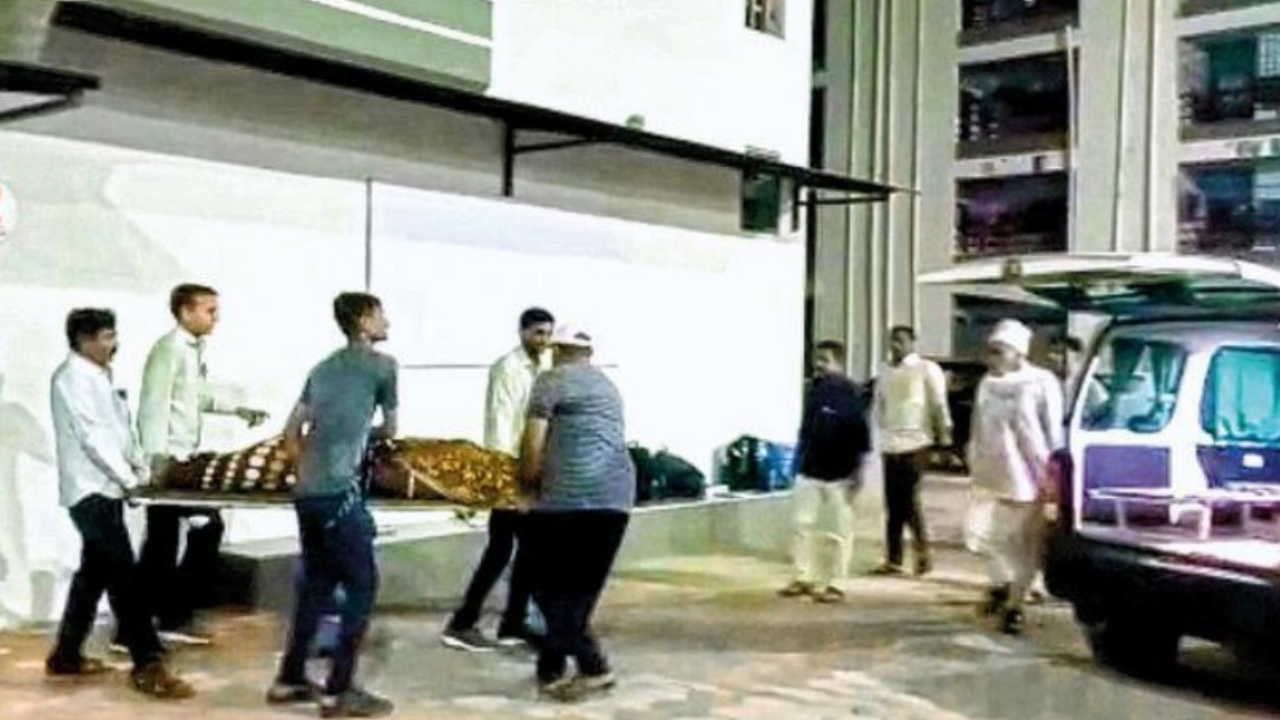 RAJKOT: "I hate you, papa! There is only one reason for my death, and that is you. You never treated me as your daughter. The only thing you know is how to scold and order around" – final words that a Class 11 girl left for her father before hanging to death on Saturday night.
The police recovered the notebook from the girl's hostel room.
Cops found 16-year-old Divya Ramesh Dodiya hanging from the ceiling fan in her hostel room in Dhoraji town of Rajkot on Saturday night. Divya was a native of Kutiyana in Porbandar and had come to complete her higher secondary studies from Dhoraji.
Though her father, Ramesh Dodiya and grandmother lived in Dhoraji, deceased was staying in the hostel of Royal School where she was studying in Class 11.
According to inspector Aniruddhsinh Gohil of Dhoraji police station, the police received information on Friday night that a girl had hanged herself to death in her room at Royal School's hostel. They reached the hostel and sent the body for postmortem. The police also recorded statements of the hostel warden apart from Divya's roommates.
The hostel warden told the police that on Friday afternoon, Divya had complained of giddiness and was taken to the hospital of Dr Bhavnesh Patel where the doctor conducted a check-up.
According to the warden, the girls have dinner at 7.30pm and then go for group study in the common hall of the hostel. However, on Friday, as Divya was not feeling well, she told her classmates that she would study in the room. But when the girls returned to the room after finishing their studies, they found Divya hanging from the ceiling fan in the room.
Divya's roommates further informed the police that she was not keeping well for the past three days. On searching the room, cops found Divya's notebook in which she had blamed her father for the extreme step.
"Papa, the only reason behind my death is you. I hate you papa. You never treated me as your daughter. The only thing you know is to scold and order around. But I feel sorry for 'ba' (grandmother) who gave me love of a mother and a father," Divya's note written in Gujarat read. She also apologized to her 'dadi' (grandmother).
She also remembered her mother and wrote that she would always remember her. "Please forgive me (mother) but I cannot live with so much tension. My spirit will never be at peace. I will avenge every tear I have had to shed," the deceased wrote in her note.