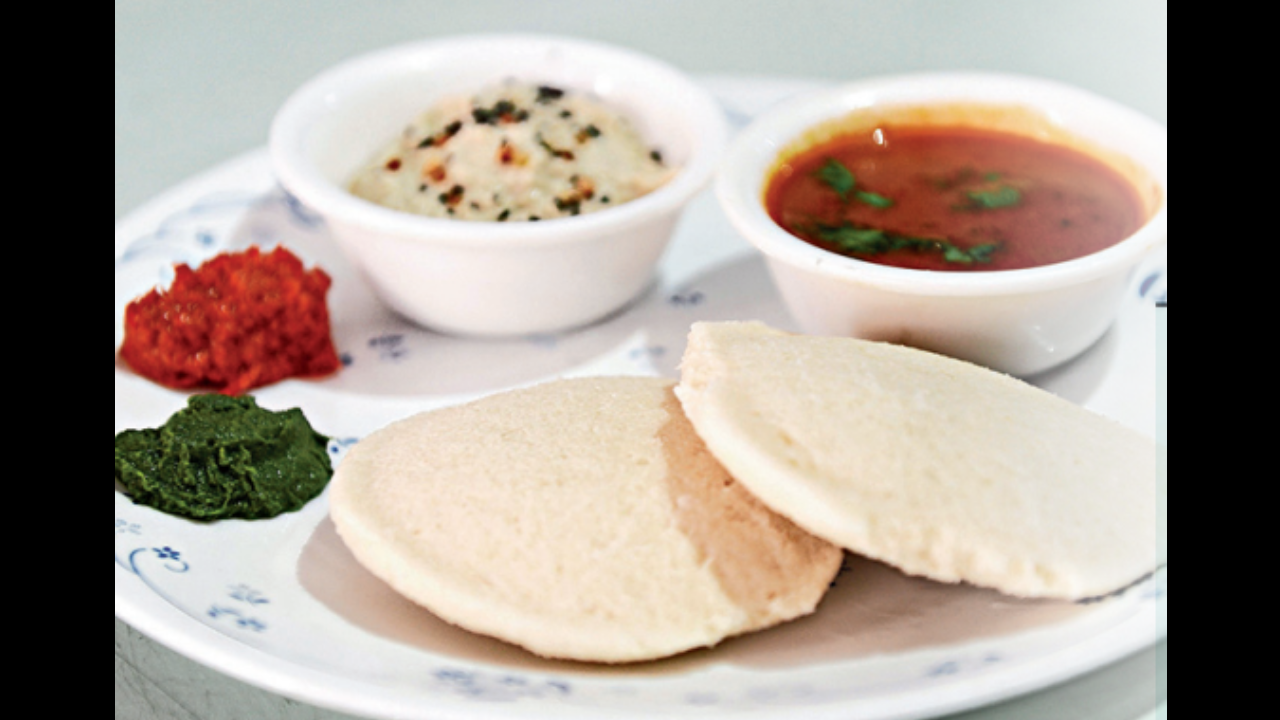 BENGALURU: All for the love of idlis! On World Idli Day on Thursday, on-demand food platform Swiggy said it delivered 33 million plates of idlis in the last one year. The quintessential South Indian delicacy that has ruled the breakfast table for years is not only sumptuous, but is dubbed comfort food to gorge on any time of the day.
According to Swiggy data, Bengaluru, Hyderabad and Chennai are the top three cities where idlis are ordered the most. Other cities that follow closely are Mumbai, Coimbatore, Pune, Vizag, Delhi, Kolkata and Kochi.
The report was based on data from March 30, 2022 to March 25 this year and provides interesting insights into the popularity of this South Indian delicacy. A single Swiggy user from Hyderabad ordered the maximum number of idlis last year, spending a whopping Rs 6 lakh on the fluffy breakfast favourite. The user ordered 8,428 plates of idlis, including orders placed for friends and family, both while travelling across cities like Bengaluru and Chennai.
The analysis also showed that the most popular time to order idlis is between 8am and 10am, with consumers from Chennai, Hyderabad, Bengaluru, Coimbatore and Mumbai also placing orders them during dinner time.
Plain idli is the most popular variant across all cities, with a plate of two pieces being the most common order. Rava idli is more sought after in Bengaluru than any other city, while ghee/neyi karam podi idli is popular in cities across Tamil Nadu, Andhra Pradesh and Telangana. Thatte idli and mini idli also feature regularly among orders across all cities.
The analysis reveals that idlis are the second-most ordered breakfast item on Swiggy, after masala dosa. Swiggy also found that customers tend to order other dishes such as sambar, coconut chutney, karampuri, medu veda, saagu, ghee, red chutney, Jain sambar, tea and coffee along with idlis.
The top five restaurants that are popular for idlis by city are A2B – Adyar Ananda Bhavan in Bengaluru and Chennai, Varalakshmi Tiffins in Hyderabad, Sangeetha Veg Restaurant in Chennai and Udipi's Upahar in Hyderabad.
Fresh food brand iD Fresh Food had set up the largest batter factory spread across 80,000 sqft in Anekal near Bengaluru in 2021. As part of their new campaign -TransparenSee – this year, its CEO and co-founder, PC Musthafa, along with the chief manufacturing officer, GLN Murthy, conducted a live session from noon to 1pm on Thursday. Viewers had the opportunity to witness the making of their favourite idli and dosa batter. Currently, the company caters to over 45 cities, across 35,000 retail stores in India, UAE and the US.