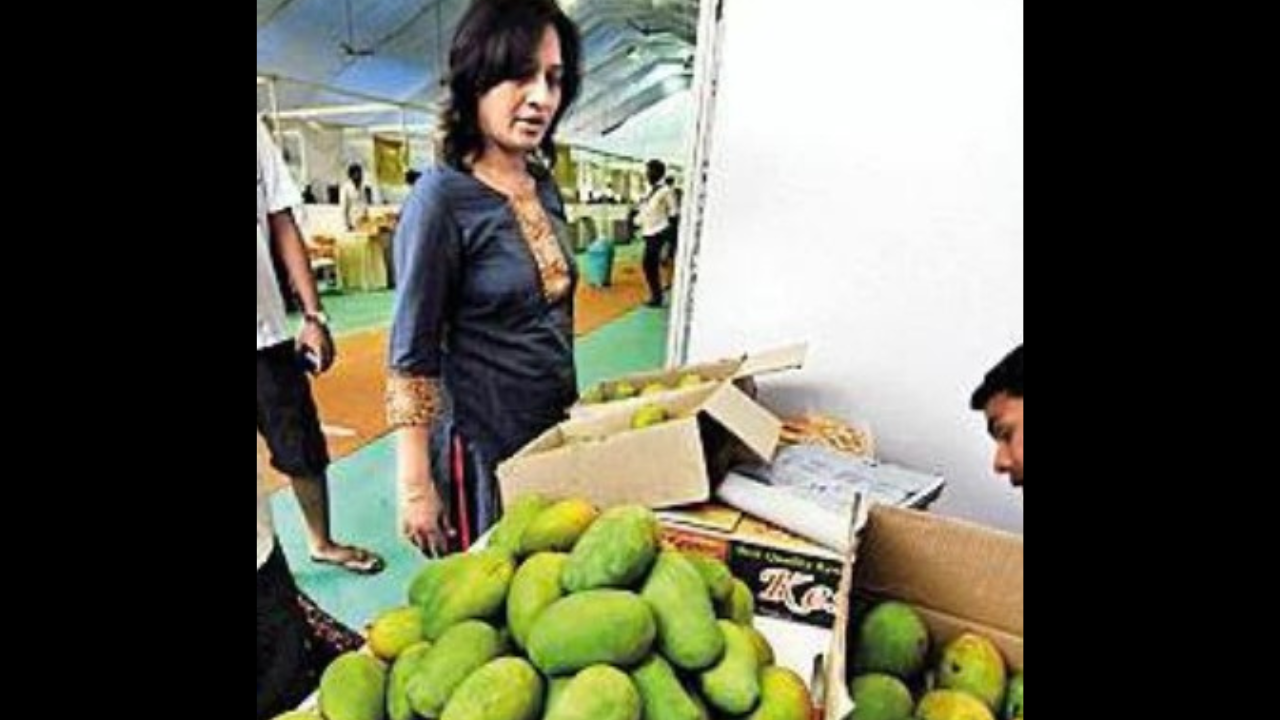 AHMEDABAD:
Gujarat
's renowned kesar mango will be exported directly to the US for the first time this year.
The US department of agriculture's animal and plant health inspection service (USDA-APHIS) approved the Gujarat agro radiation processing facility last July.
Farmers and exporters will now be able to increase exports to the US. Gujarat Agro Industries Corporation Ltd (GAIC) developed the facility at Bavla near Ahmedabad. Thus far, Gujarat's kesar and alphonso mangoes were exported through Maharashtra.
A senior GAIC officer said, "USDA-APHIS approved the Bavla radiation processing facility last July. The coming mango season will be the first in which Gujarat will directly export mangoes to the US market. Currently, mangoes from Gujarat reach the US through Maharashtra, which means higher logistics costs. Our facility was ready in 2014 but the approval was delayed. We believe if the weather stays good, we will see direct exports to the US of about 400 tonnes of mangoes between mid-April and June."
According to the Agriculture and Processed Food Products Export Development Authority (APEDA), last year India's mango exports to the US was 813 tonnes, valued at Rs 33.68 crore.
Hiren Gandhi, former chairman of GCCI's food committee, said, "The US mandates that mangoes and other food products undergo irradiation, which kills insects on the fruit. The irradiation facility will help Gujarat farmers get better prices for their kesar mangoes in the international market. The US is a big market for mangoes and quality kesar will see good demand. The Australian market will also open for direct exports from Gujarat with this facility. Irradiation also increases the shelf life of mango by at least 25 days."
Ashish Guru, chairman of Gujarat Chamber of Commerce and Industry (GCCI) agriculture committee said, "Gujarat is a leading mango producer, and our mangoes are of better quality than the Mexican mangoes being sold in the US. It was difficult to export mangoes directly from Gujarat but with the irradiation facility in place, Gujarat-based exporters will be able to send mangoes to the US and command premium prices because of their superior quality."