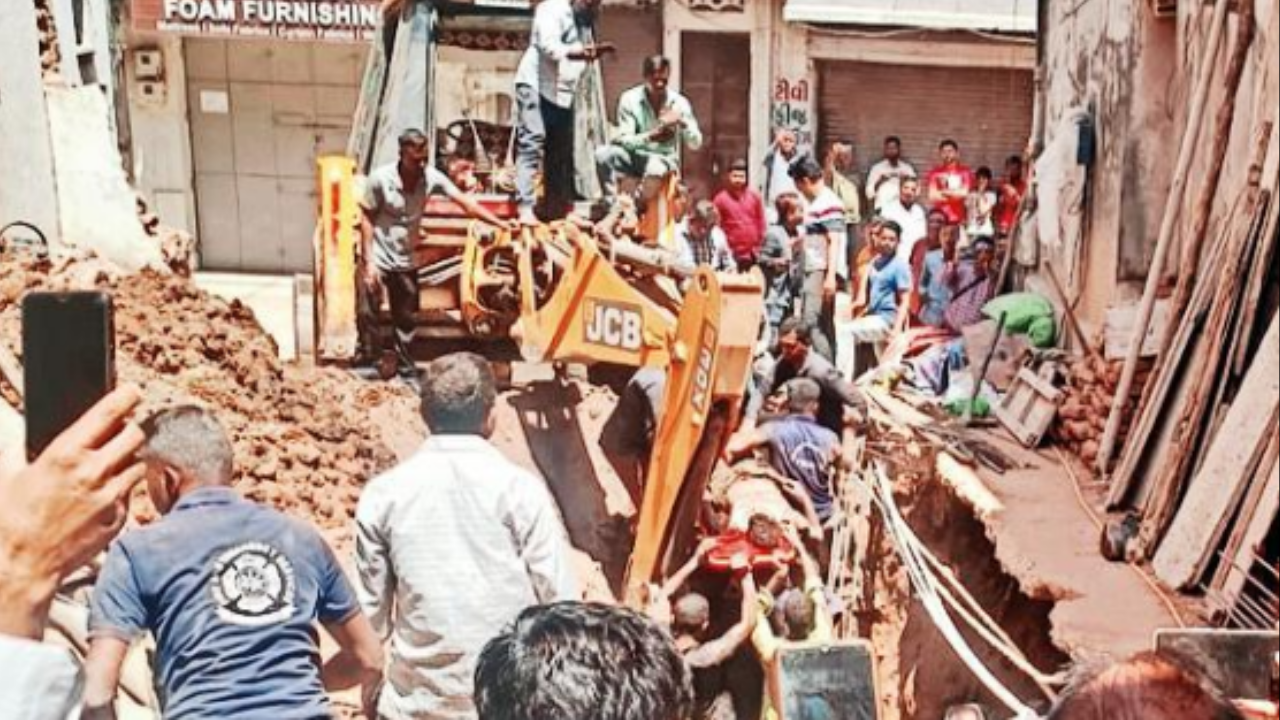 Vadodara: One person died and two others were injured when land caved in on a construction site in the Saiyedwada locality in Godhra town. The victims were working as labourers on a house coming up in the area.
According to sources, an old construction was demolished on the land and the workers were digging the land for the construction of another house. On Friday morning, land suddenly caved in even as the workers were present inside the trench dug for the foundation of the house.
The Godhra fire brigade as well as the police who were informed about the incident rushed to the locality to conduct rescue operations. Three workers were located from the pit after removing the earth that took about two hours and were rushed to the Godhra civil hospital for treatment.
Kalabhai Baria (45), a resident of Vadiya village in Limkheda taluka of Dahod district was declared dead at the hospital. while the two other workers, Gopal Pateliya and Bharat Chauhan, both residents of Godhra were admitted at the hospital for treatment.
Godhra town police registered the incident as an accidental death and started investigations.