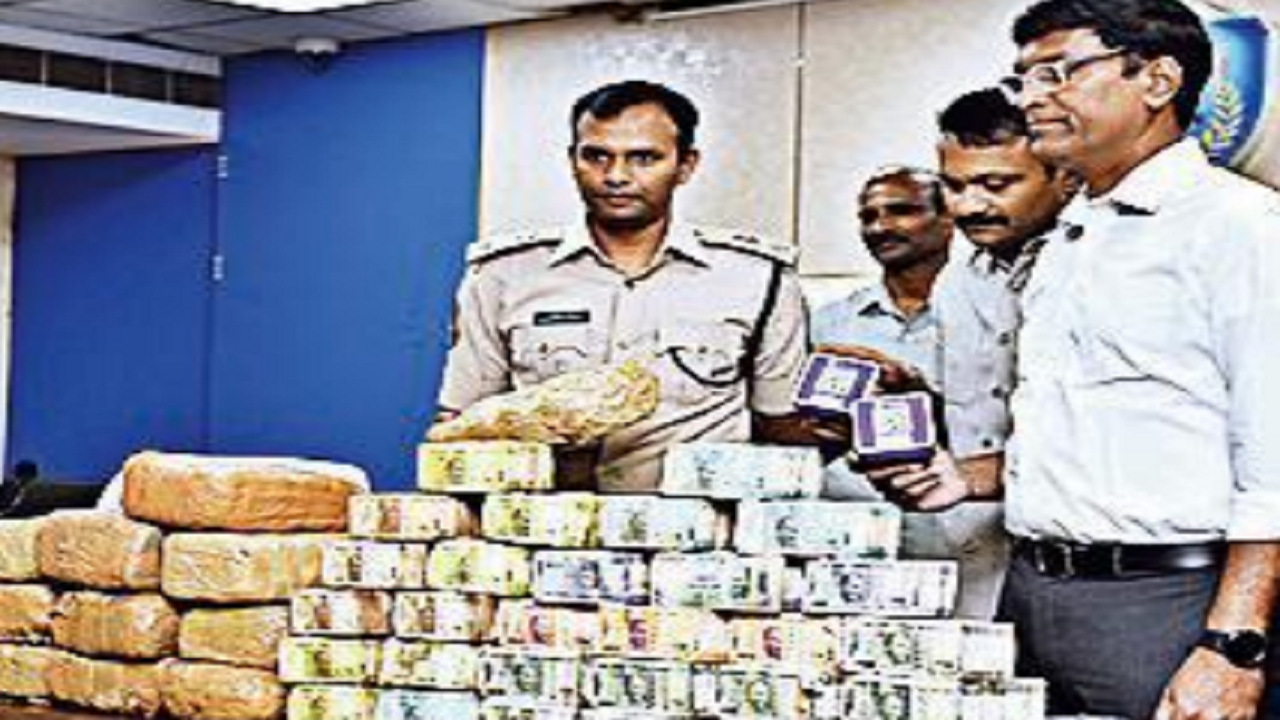 HYDERABAD: Telangana State Anti Narcotics Bureau (TSNAB) sleuths arrested four smugglers, including two women, and a juvenile offender for peddling in ganja. Police seized 23 kilo ganja along with a car and initiated procedure to attach their properties, all worth 4 crore under the Smugglers and Foreign Exchange Manipulators (SAFEMA) Act.
Acting on specific information, police arrested K Gowtham Singh, 21, and 16-year-old juvenile offender at Golconda when they were travelling in a car with the contraband. Based on their confession, police arrested Gowtham's mother K Nithu Bai, 45, and their relative Madhu Bai, 60, from Nanakramguda to seize more ganja.
Ganja was found in 281 sachets each containing five grams. Cops recovered 40 lakh cash, two bikes and six cellphones from the accused. Police identified 16 bank accounts linked to the accused and frozen 1.5 crore in the accounts. Police also identified two houses owned by Nithu Bai at Gandhi Nagar in Langer Houz at Rajeev Nagar in Gachibowli worth 2 crore and intiated proceedings to attach those properties.
"The properties were procured with the sale of ganja. We have decided to attach them through SAFEMA Act," TSNAB superintendent of police G Chakravarthy said.
TSNAB officials said the accused have been procuring ganja for 8,000 a kilo and selling it to customers at 250 for a five gram sachet, making 50,000 per kilo. "Due to huge profit margin, the accused have not changed their ways even after several criminal cases," police said.
TSNAB appealed to people to pass on any information pertaining to sale of drugs on 8712671111.