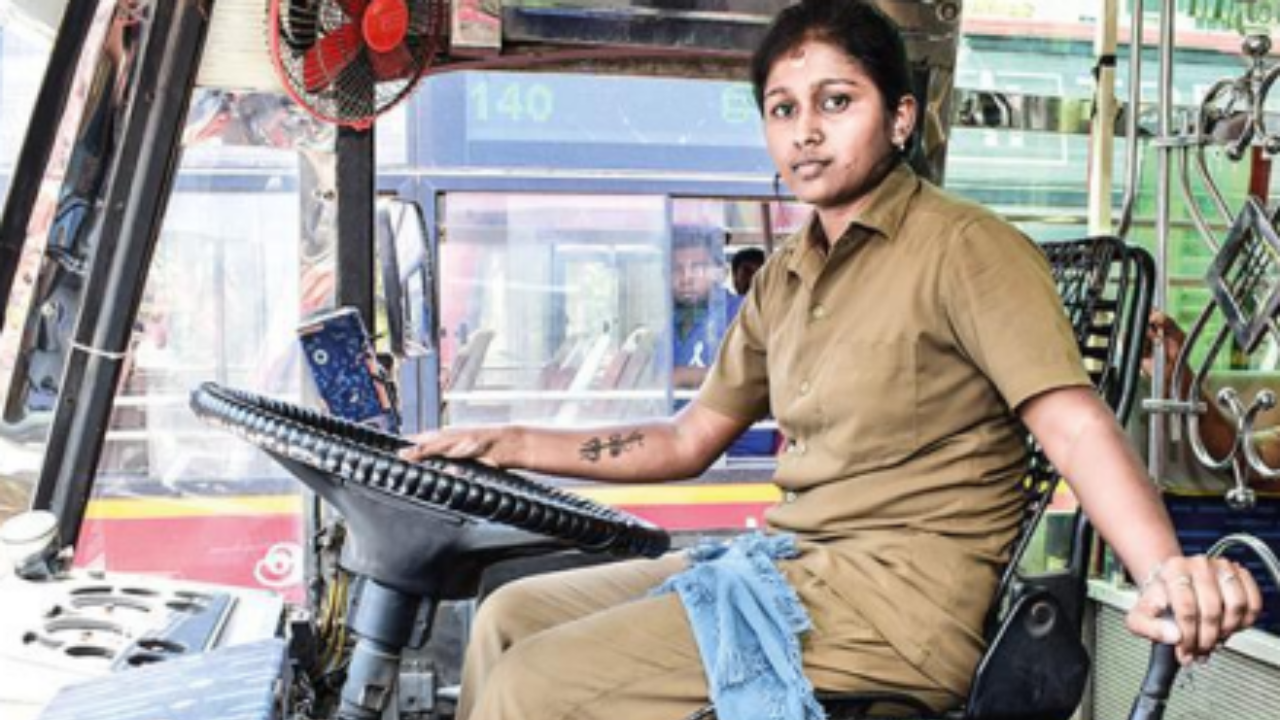 Coimbatore: Passengers at the Gandhipuram town bus stand were pleasantly surprised to see a young woman at the wheel of a private bus on Friday. Never had they seen a woman driving a heavy vehicle like a bus in the city before. They couldn't hide their excitement and crowded the young woman with requests for a selfie.
For 24-year-old M Sharmila, it was an unforgettable first-day at work. A resident of Thiruvalluvar Nagar at Vadavalli, little did she imagine that she would evoke so much interest among the public as the first woman driver of a bus in the city. "I was speechless. Many people appreciated me and took selfies with me. I feel very proud today," she told TOI.
A diploma holder in pharmacy, driving has always been a passion for Sharmila. "Earlier, I was working as an autorickshaw driver. I have also driven call taxis. I became a bus driver after securing the licence to operate heavy vehicles. It is a challenging job. Many passengers appreciated my driving skills."
Sharmila drives a private town bus that plies between Gandhipuram and Somanur. "My father K Mahesh is an autorickshaw driver. He helped me become a driver. Driving a bus has been my long-cherished dream. Today, it has come true. Not only men, but women too can drive buses skilfully."
The passengers, who were in awe, were seen taking videos of Sharmila while she was driving the bus. "When I went for the heavy vehicle driving class, some people mocked me. But that didn't deter me. When I received the licence, they appreciated my efforts," Sharmila, who ferried
Covid
patients in an auto during the pandemic, recalled.
After obtaining the licence, Sharmila applied for the driver's job with VV transport. And on Thursday, she was invited by the firm to showcase her driving skills. "I drove the bus and the private transport firm's officials were convinced about my abilities. They asked me to start my journey in the town bus from today (Friday)," Sharmila said.