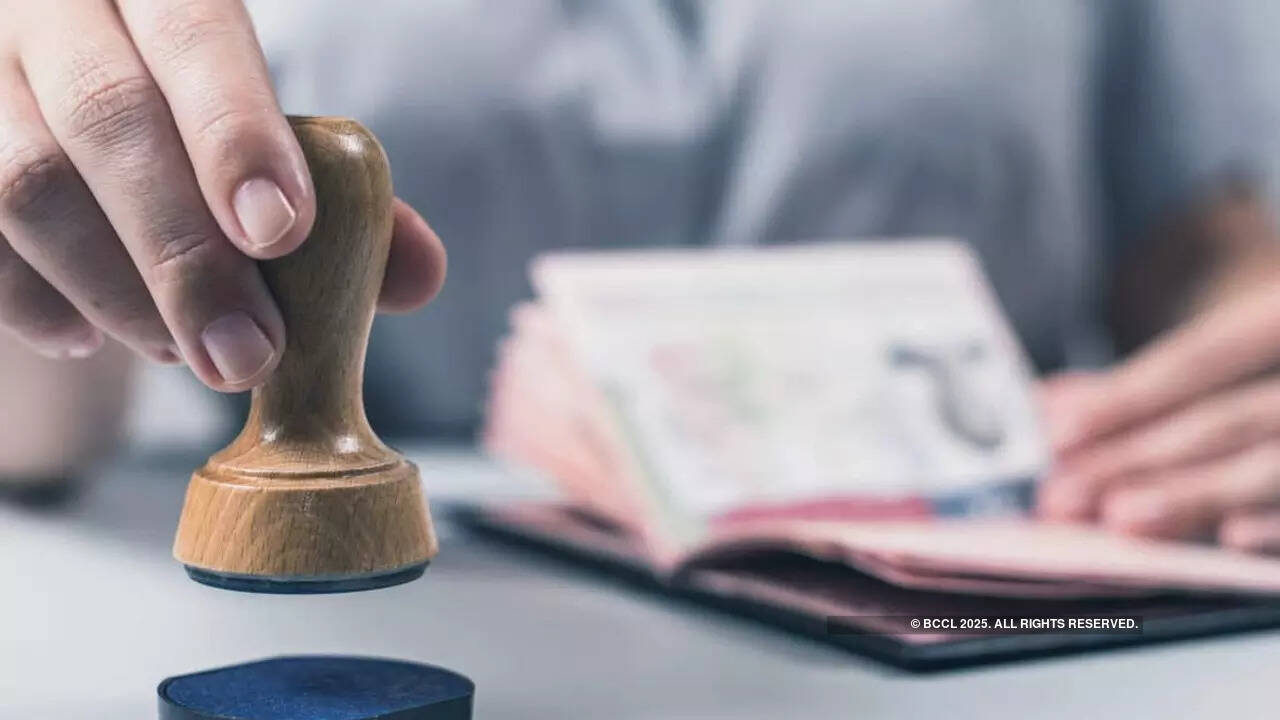 AHMEDABAD: A 31-year-old man from
Gandhinagar
filed an FIR with city crime branch on Friday, alleging that three visa agents cheated him of Rs 33 lakh using the false promise of Canadian work permit visas for him and his wife.
Umang Patel, a resident of Sector 25 in Gandhinagar, said he and his wife, Devanshi, run a cosmetics retail business in Sector 24.
As they wanted Canadian work permit visas, they met agents called Sumit Patel, Ravi Patel and Mayur Patel at their office in JB Tower near SAL Hospital in Vastrapur in February 2022. The agents demanded Rs 35 lakh for the visas and flight tickets. At the instruction of the agents, the couple went to the Canadian embassy in Delhi on March 21, 2022, for interviews.
Umang said they were later told to visit the Canadian embassy again on April 6, 2022. Sumit and Ravi met Umang there and took their passports. After a while, they showed them Canadian visa stickers on their passports. The agents took their passports 'for further procedures'. The couple were then instructed to pay a Mumbai-based agent Rs 27 lakh through an angadia firm, which they paid. They also paid Mayur Rs 6 lakh on March 14.
Umang said the agents never provided the tickets promised and went incommunicado.