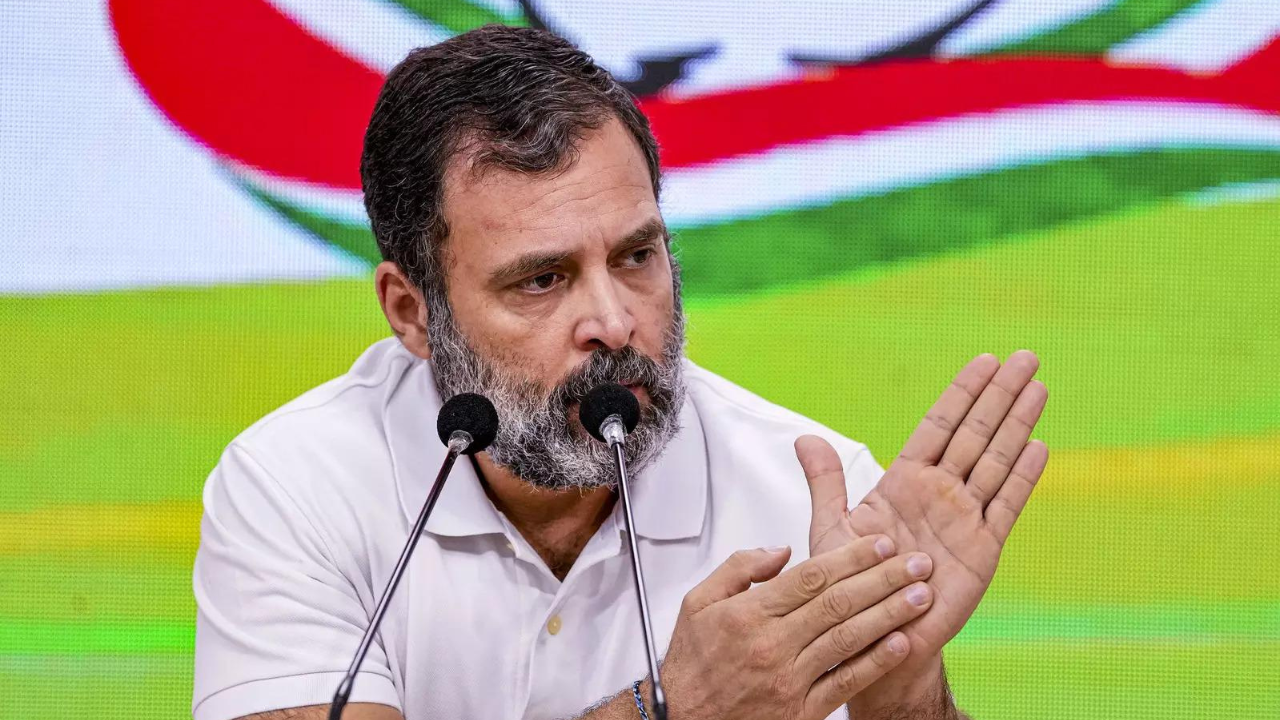 BENGALURU: Former Congress president Rahul Gandhi is scheduled to address a public rally on April 5 in Karnataka's Kolar.
The Congress is organising the rally in protest of Rahul's disqualification as a Lok Sabha member following his conviction in a defamation case.
The Congress unit in Karnataka has decided to hold a protest and public meeting in Kolar. This location was selected because it was where Rahul Gandhi gave a speech during the 2019 parliamentary election campaign that was deemed controversial. This speech led to a defamation case being filed against a Congress member by Gujarat MLA Purnesh Modi. The Congress member was found guilty by a Surat trial court and sentenced to two years in prison.
"The idea is to send a strong message that people are with Rahul Gandhi as our endeavour is to uphold the principles of democracy. We are expecting at least one lakh people to gather," said KPCC working president Ramalinga Reddy, who is in charge of the rally.
The Congress functionaries said a Satyagraha will be held following which Rahul will address the public meeting.
Reddy said the event would be completely focused on the issue of Rahul's disqualification and it had nothing to do with the campaigning for the upcoming assembly polls.