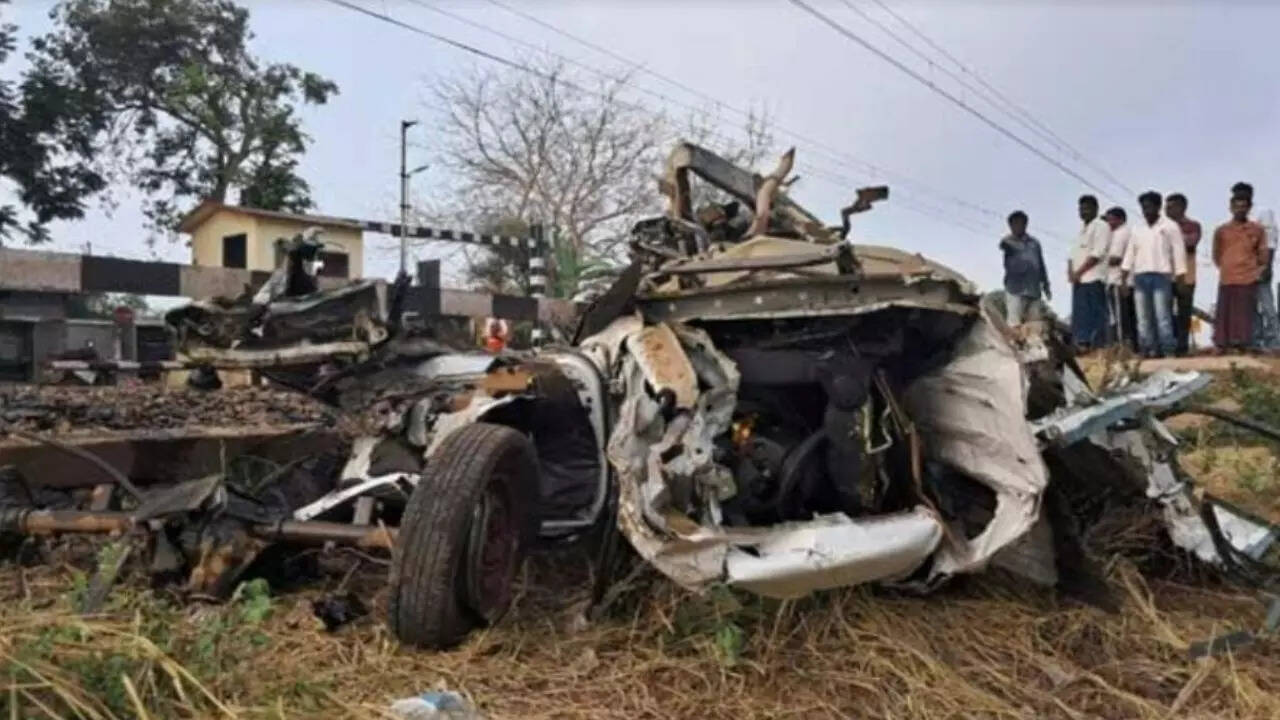 VIJAYAWADA: A Visakhapatnam-bound Duronto Express met with an accident at Bhimadolu of Eluru district at around 2.30am on Thursday.
The express train, coming from Secunderabad, hit a Tata Ace vehicle on the tracks. The vehicle was completely destroyed in the accident. No casualties were reported as the people traveling in it left it on the railway tracks and fled away.
The incident was reported when the train was passing from Bhimadole Junction. The vehicle tried to break open a level crossing barrier by repeatedly hitting it, but when the train came near, they left it on the tracks and ran away.
The engine of the train was damaged due to the impact. The railway staff, after learning about the incident, rushed to the spot and changed the train's engine. Later the train left for Visakhapatnam.
Usually, after leaving Secunderabad, Duronto stops at only three places; Guntur, Vijayawada, and Rajahmundry. Immediately after the accident, passengers who had to go to Rajahmundry moved to different vehicles. Passengers who were going to Visakhapatnam had to wait at the station.
The accident reportedly took place when the highway police were chasing the Tata Ace vehicle. The occupants of it are said to be buffalo thieves. The railway police have registered a case and are investigating.