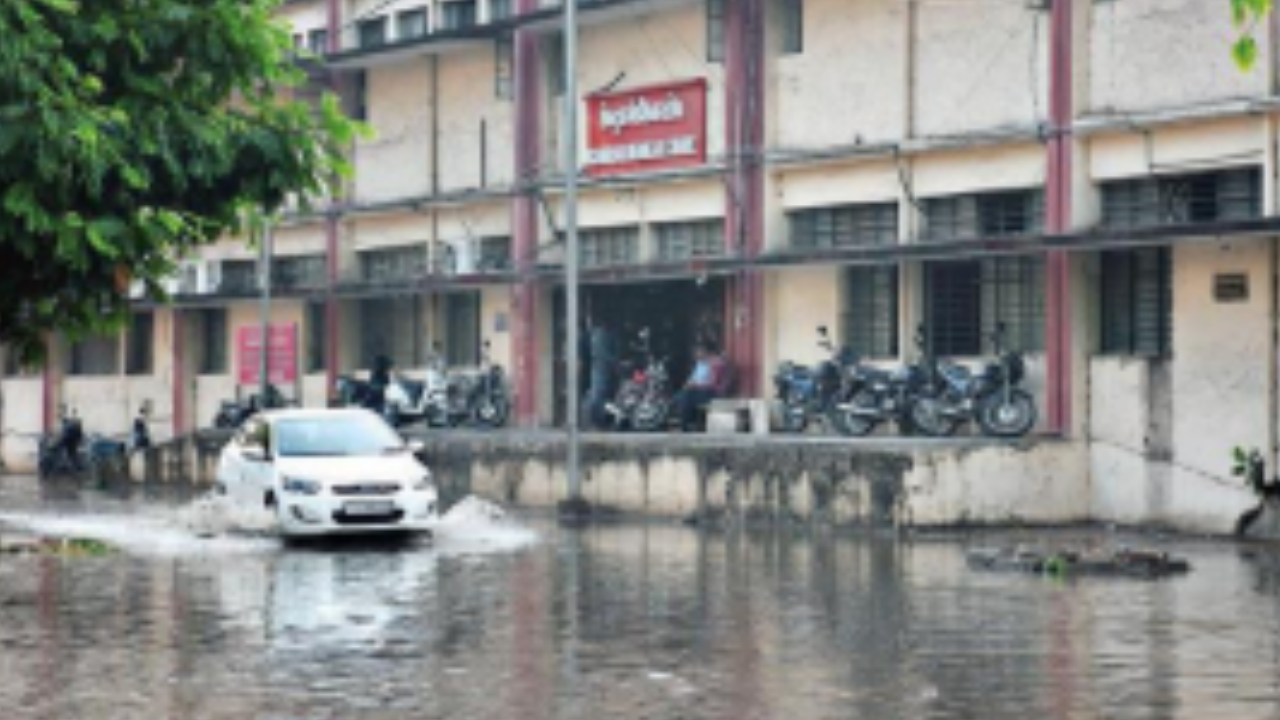 VADODARA: The weather was overcast since morning but Barodians were caught unawares when heavy rain lashed the city on Friday afternoon.
The showers were accompanied by heavy thunders and lightning. Several areas of the city were water-logged and about 14 trees got uprooted due to strong winds. It was literally a hailstorm as small balls of ice fell in some areas of the city. Many residents posted photos of the hail but no one suffered any injuries.
Some billboards came crashing down and some areas witnessed power cuts.
Chhota Udepur and Narmada district too got rain, accompanied by hail.