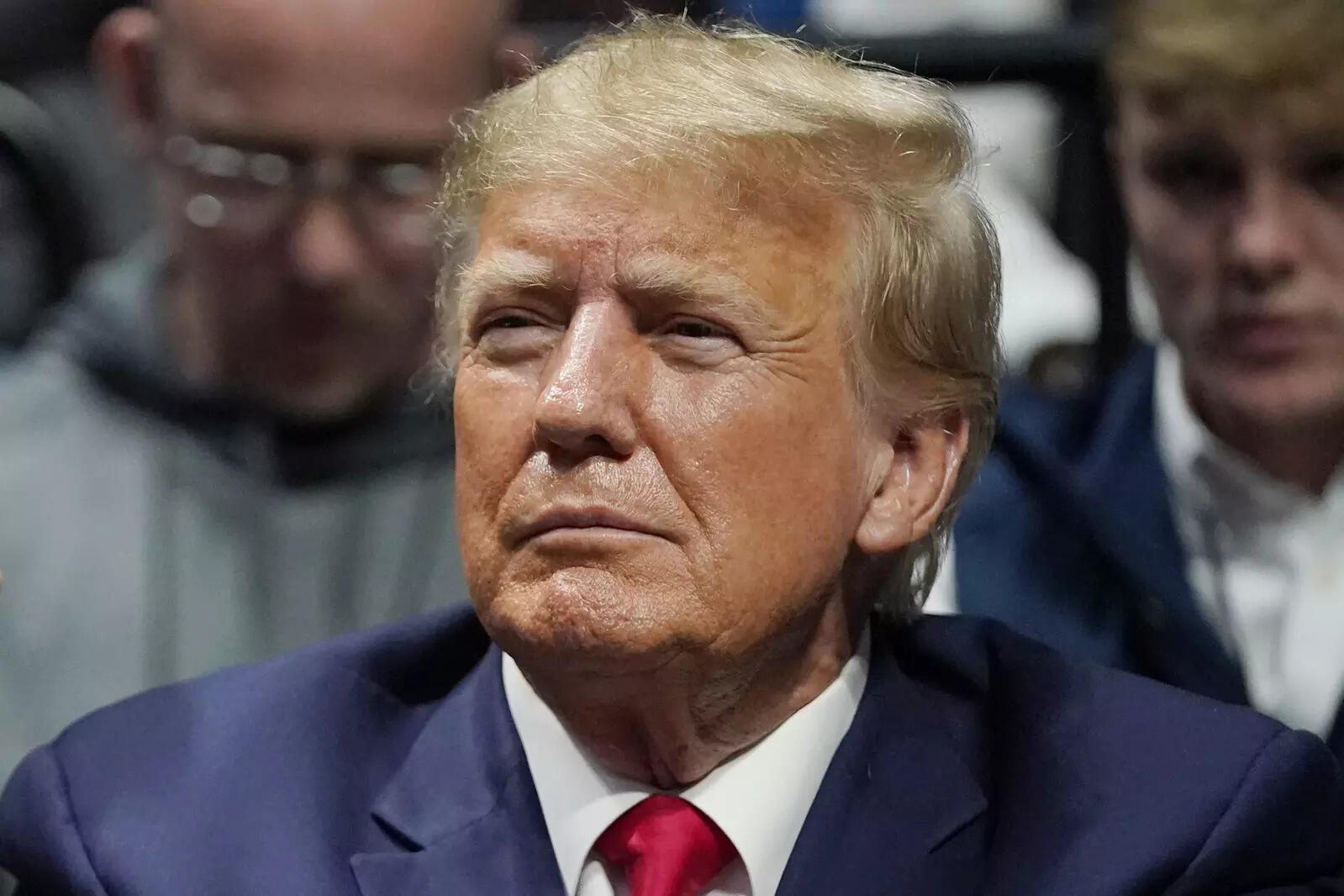 WASHINGTON: Former US president Donald Trump on Thursday slammed the decision to indict him over hush money payments made to a porn star, raging against prosecutors and his political opponents.
"This is Political Persecution and Election Interference at the highest level in history," he said in a statement.
"Even before I was sworn in as your President of the United States, the Radical Left Democrats — the enemy of the hard-working men and women of this Country — have been engaged in a Witch-Hunt," he said.
In a five-paragraph statement released within minutes of the indictment news breaking, Trump vowed to take revenge as he plots to return to the White House in the 2024 election.
"The Democrats have lied, cheated and stolen in their obsession with trying to 'Get Trump,' but now they've done the unthinkable — indicting a completely innocent person in an act of blatant Election Interference," he said.
"Weaponizing our justice system to punish a political opponent, who just so happens to be a President of the United States and by far the leading Republican candidate for President, has never happened before. Ever.
"I believe this Witch-Hunt will backfire massively on
Joe Biden
," he said.
Trump, who held his first 2024 election campaign rally last weekend, added "We will defeat Joe Biden, and we are going to throw every last one of these Crooked Democrats out of office."
His second son Eric joined in the blistering salvo.
"This is third world prosecutorial misconduct," Eric tweeted. "It is the opportunistic targeting of a political opponent in a campaign year."