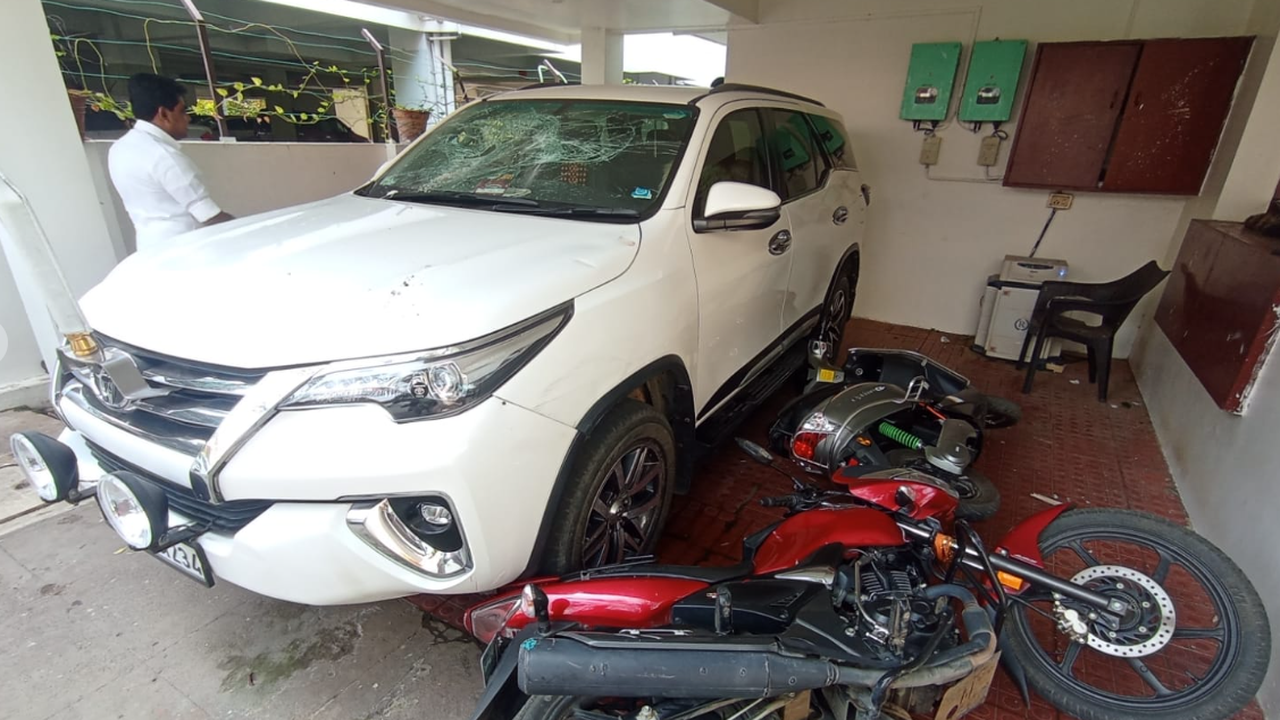 TRICHY: Supporters of DMK principal secretary and Tamil Nadu municipal administration minister K N Nehru went on a rampage at the residence of party Rajya Sabha member Tiruchi Siva at State Bank Officers' Colony in Trichy on Wednesday morning. They damaged some widows of the house. They also damaged a sport utility vehicle (SUV) and two two-wheelers parked outside the house.
Sources said Siva was not present at his house when a group of supporters of Nehru reached his residence and launched an indiscriminate attack.
The vandalism happened after the supporters of Siva waved black flags at Nehru when he came to SBO Colony to inaugurate a badminton court. Siva's supporters staged the black flag protest for not inviting him to the inauguration of the badminton court. Officials, including Trichy collector M Pradeep Kumar, corporation commissioner S Vaithinathan and others attended the inauguration.
The Cantonment police rushed to the spot. They detained the supporters of Siva for waving the black flags at the minister. Later, the supporters of Nehru reached the Cantonment police station causing further tension between the supporters of the two party leaders. Police personnel have been deployed in front of Siva's house.