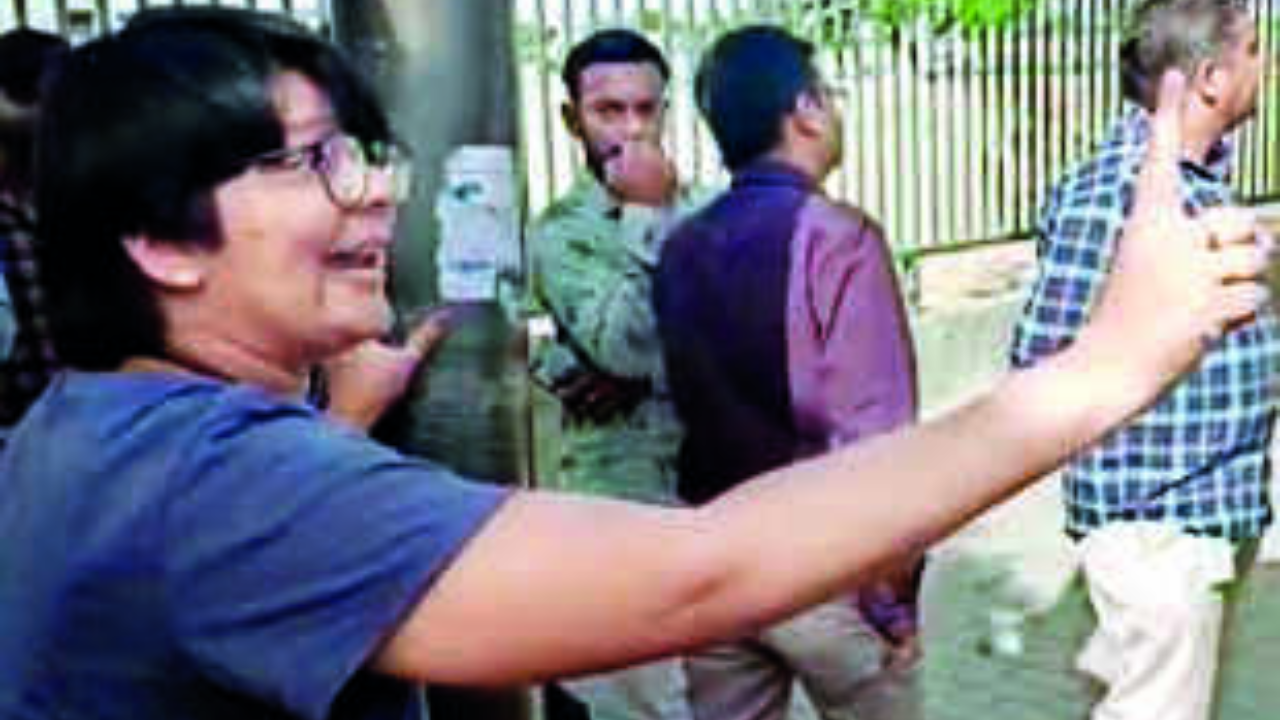 AHMEDABAD: On Tuesday, a 32-year-old woman was seen protesting outside the state assembly against civic officials who removed her tea stall from the Sabarmati riverfront.
Neha Bhatt, who lost a leg in an accident on the Bagodara highway in July 2021, sat outside the building in protest from 11am to 3pm.
A video of Bhatt beseeching officials of the Ahmedabad Municipal Corporation (
AMC
) and police personnel to spare her tea stall from being seized went viral on Monday. Bhatt had opened the stall near the Riverfront Event Centre 10 days ago. In the video clip, she is seen telling the authorities that had they informed her of the chief minister's visit in advance, she would have removed the stall herself.
"Everyone who runs a roadside stall here gets notified about VIP movements. I should have received the same consideration," said Bhatt.
She told TOI, "I used to work as a teacher in a private school before my accident. I live with my parents and brother in Bapunagar. I was in the process of getting approval for the tea stall when the officials took this action. I hope my problem gets solved soon."
She also alleged that several stalls could function along the riverfront without permission as there is nexus between the estate department officials and the stall owners. Ever since the video went viral, Bhatt has received support on social media.