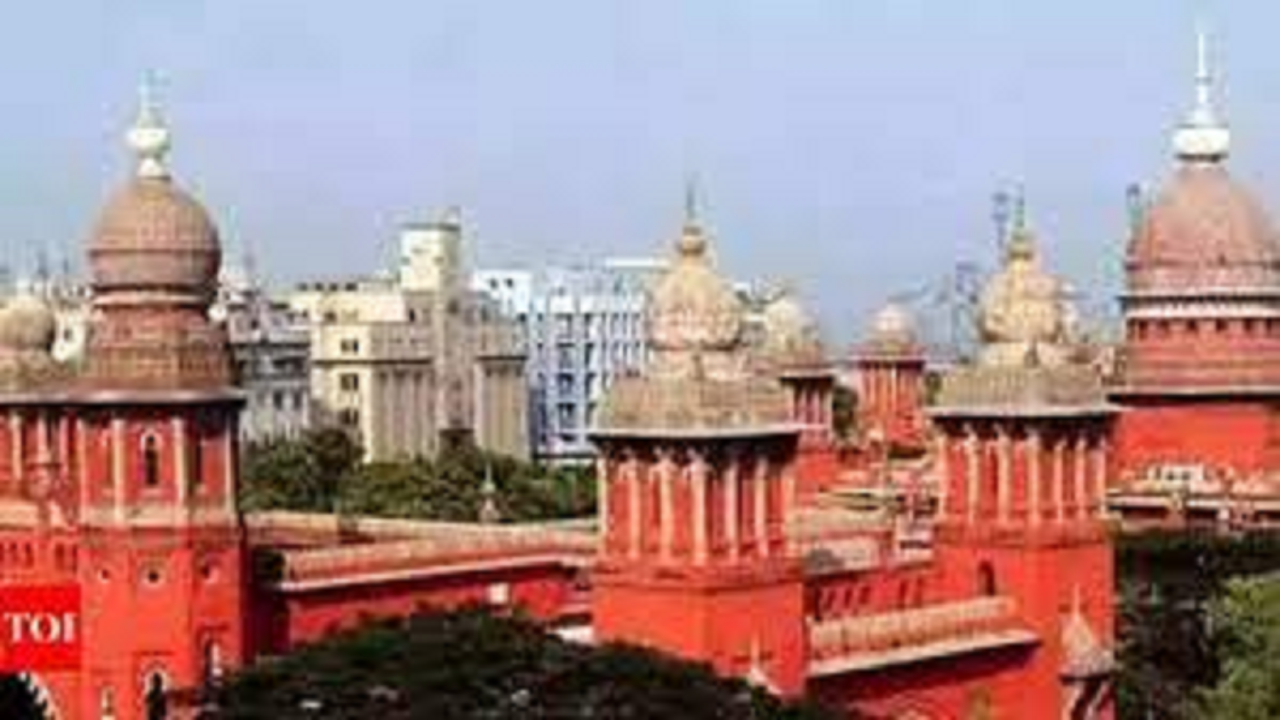 Madurai: Bringing relief to a physically challenged man by directing the authorities to grant him road tax exemption for his car, the Madras high court has cleared the misconception of the authorities that people with disabilities would be entitled to tax exemption only if they drive the vehicles and clarified that the only condition prescribed in the GO is that the vehicle should be used by the physically challenged people.
The court was hearing the petition filed by Angappan of Pudukottai district. The petitioner suffers from 80% locomotor disability and has an identity card issued by the central government.
The petitioner had purchased a car and adapted the vehicle for his personal use by obtaining retro fitment certificate from the government approved retro fitment centre in 2022.
The GO passed by the state government in 1976 exempts from payment of tax to all motor vehicles specially designed or adapted for the use of the physically handicapped people, provided the vehicles are used by physically handicapped people only. The petitioner had sought for road tax exemption before the regional transport officer (RTO), Pudukottai. However, the official demanded the production of the disability certificate and a certificate stating that the petitioner can drive the said vehicle as also the certificate from the retro fitment centre.
Though the petitioner submitted all the documents, his application was rejected by the RTO. Challenging the same, the petitioner had filed the present petition.
Justice
P T Asha observed that this is a rather unfortunate petition where the petitioner, who is physically challenged, is forced to approach this court to assert his entitlement to a concession that is made applicable to him by GO passed by the state government. The RTO's demand for production of a certificate to prove that the petitioner can drive a vehicle is to say the least absurd when the petitioner would himself state that he suffers 80% locomotor disability.
The purpose of the GO has been totally misconstrued by the authorities. "They have understood the notification to be available only to more vehicles, which are driven by the physically challenged persons themselves. This is an absolute misconception. The said notification is issued in tune with the definition of an adapted vehicle as provided in Section 2(1) of the Tamil Nadu Motor Vehicle Act. Nowhere does it state that it should be driven by the said person," observed justice Asha.
The GO read along with Section 2(1) and Section 52 of the Act clearly spells out that a physically challenged person, who owns a vehicle and has adapted the vehicle for his use is entitled to the tax exemption.
Taking into account that in the instant case, the adaption in the car is made for the use of the petitioner, the judge directed the registering authority to grant tax exemption.