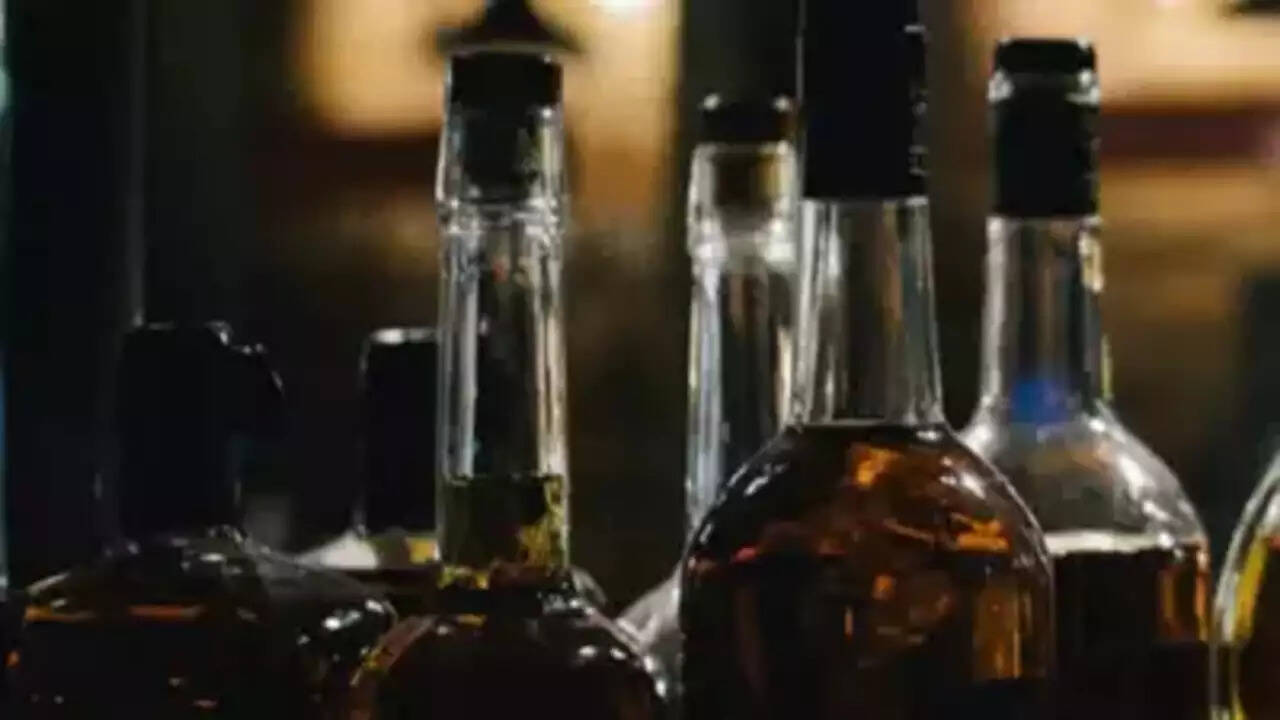 NEW DELHI: The Delhi government's excise department has made a record revenue collection of Rs 6,821 crore by selling more than 62 crore liquor bottles in financial year 2022-23.
Though the excise revenue surpassed all earning records, it fell almost 42% short of the projections made by the government while presenting the 2022-23 budget last year due to the mid-year switch in the policy.
Daily average liquor revenue rises to Rs 19.7 crore in 2022-23
This record revenue collection includes Rs 5,548.5 crore as excise duty and Rs 1,272.5 crore as value added tax, Expecting a windfall gain due to implementation of the new excise policy, the Delhi government had estimated an annual collection of Rs 9,500 crore in 2022-23 from excise duty and licence fee from the allotment of liquor zones under the new, reform-oriented policy. The 2021-22 policy, however, was scrapped on August 31 last year following allegations of corruption in its formulation and implementation and subsequent registration of a case by the CBI.
According to officials, the Delhi government had earned Rs 6,762 crore from excise and VAT on the sale of liquor during the 2021-22 financial year. Currently, Delhi has 573 liquor outlets, including 10 located in shopping malls, and 930 hotels, clubs and restaurants where liquor is served. With more shops and improved availability of brands, officials said the daily average sale of liquor in the capital has also increased to 17 lakh bottles from 12-13 lakh till a couple of years ago. "This has led to an increase in the daily average revenue to Rs 19.7 crore. We managed to surpass the total revenue of Rs 6,762 crore in 2021-22 and realised Rs 6,821 crore in 2022- 23," said an excise official, requesting anonymity. "This was achieved despite a mid-year policy transition, ongoing investigations into the new excise policy and government taking over the retail liquor sale through its corporations — DCCWS, DTTDC, DSIIDC and DSCSC — which have registered a profit of Rs 300 crore from September 1, 2022 till date," the officer said. According to excise officials, about 1,000 brands of Indian and foreign made liquor have been registered through 117 wholesalers in the market since September last year when the government shifted to the old excise regime under which four state-run undertakings carried out the retail liquor trade in the city.
The old excise regime has been extended for another six months while the department has been told to prepare a new policy. While the government now has a stable network of liquor shops, officials said efforts will now be made to give a better retail experience to customers by increasing brand availability and improving the quality of shops by making them more customer friendly. "We will also focus on enforcement through active involvement of the revenue department and police to check entry of illicit liquor into Delhi from the neighbouring states. There will be efforts to check malpractices such as brand-pushing and overcharging," said an official.