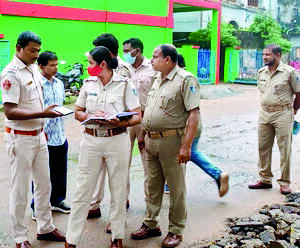 Bhubaneswar: Odisha police are planning to set up a help desk under the Crime Branch to help investigating officers (IOs) across the state improve the standard of inquiry in sensitive cases.
Police sources said the proposed help desk will have a panel of professionals, including senior officers of the crime branch, cyber cops, some retired officers of central investigating agencies, forensic and legal experts. The experts will guide how to have a scientific approach during investigation and properly collect evidence, sources said.
"Our broader objective of setting up the help desk is to guide and advise our IOs in the investigation of cases. The help desk will function under the crime branch and address the queries of IOs through video conference or video calls. An IO from anywhere in Odisha can approach the help desk, seeking guidance or consultation during different phases of investigations. It will not be a fault-finding platform," director general of police Sunil Kumar Bansal said.
Though a similar mechanism used to exist under the aegis of crime analysis wing in the crime branch in 2019, the unit failed to function later.