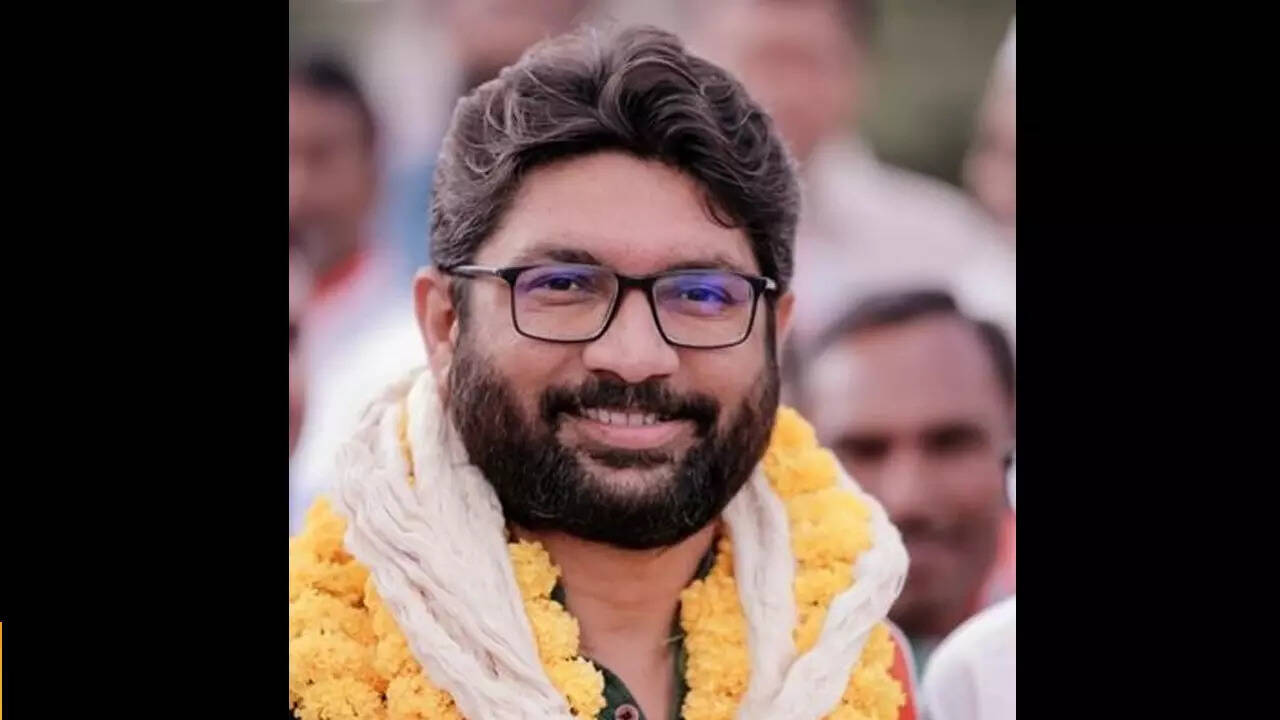 AHMEDABAD: A sessions court in Mehsana district on Wednesday junked a lower court's order of three-month jail term for Dalit rights activist and Congress MLA, Jignesh Mevani, and nine of his associates and acquitted them in a 2017 case, when the police booked them for taking out 'Azadi March' without police permission.
Additional sessions judge CM Pawar has exonerated Mevani and others by saying that right to peaceful protest is a right guaranteed under Article 19 of the Constitution, and that the complaint filed against the activists was baseless, sources said.
On May 2022, a judicial magistrate in Mehsana held Mevani and others, including NCP functionary Reshma Patel and members of Mevani's Rashtriya Dalit Adhikar Manch, guilty of being party of an unlawful assembly under section 143 of the IPC. The magistrate had also imposed a fine of Rs 1,000 on each of the 10 convicts.
In July 2017, the Mehsana 'A' division police had lodged an FIR against Mevani and others for taking out Azadi March from Mehsana town to Dhanera in Banaskantha district without police permission. Cops named 12 people in the FIR, of whom one person died and one was absconding at the time of the trial.
After he was convicted by the Mehsana court, Mevani, along with 18 others, was punished with six-month jail term by a metropolitan court in Ahmedabad for staging a demonstration in 2016 with a demand that an under-construction building of the Gujarat University be named after Dr B R Ambedkar.