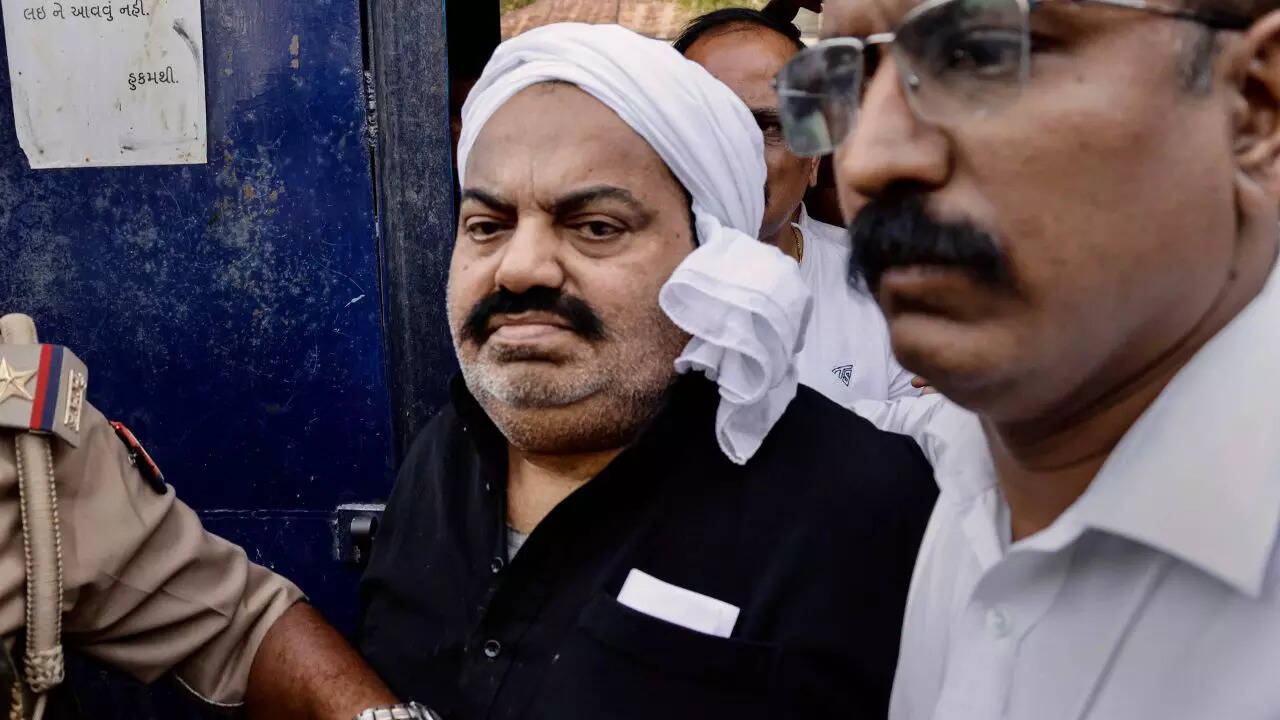 PRAYAGRAJ: A police cavalcade carrying gangster-politician Atiq Ahmed left for the Sabarmati Central Jail in Gujarat on Tuesday evening, hours after he was sentenced to rigorous life imprisonment in Umesh Pal kidnapping case.
Atiq was brought from the Sabarmati Central Jail by road for the hearing in the MP-MLA court and lodged at the Naini Central Jail in Prayagraj before the hearing.
"As per the orders of the court, Atiq has left for Sabarmati Central Jail," Naini Jail senior superintendent Shashikant said. Asked about Atiq's brother Khalid Azim alias Ashraf, who was acquitted in the case, Shashikant said he has "left for Bareilly".
Khalid Azim alias Ashraf is lodged in the Bareilly jail since July 2020 and was brought to the Naini Central Jail on Monday evening amid tight security for his production in the court.
Atiq, a former SP MP from Phulpur, was shifted to Sabarmati jail in June 2019 following a Supreme Court order after he was accused of orchestrating the kidnapping and assault of Lucknow businessman Mohit Jaiswal from Deoria jail in UP.