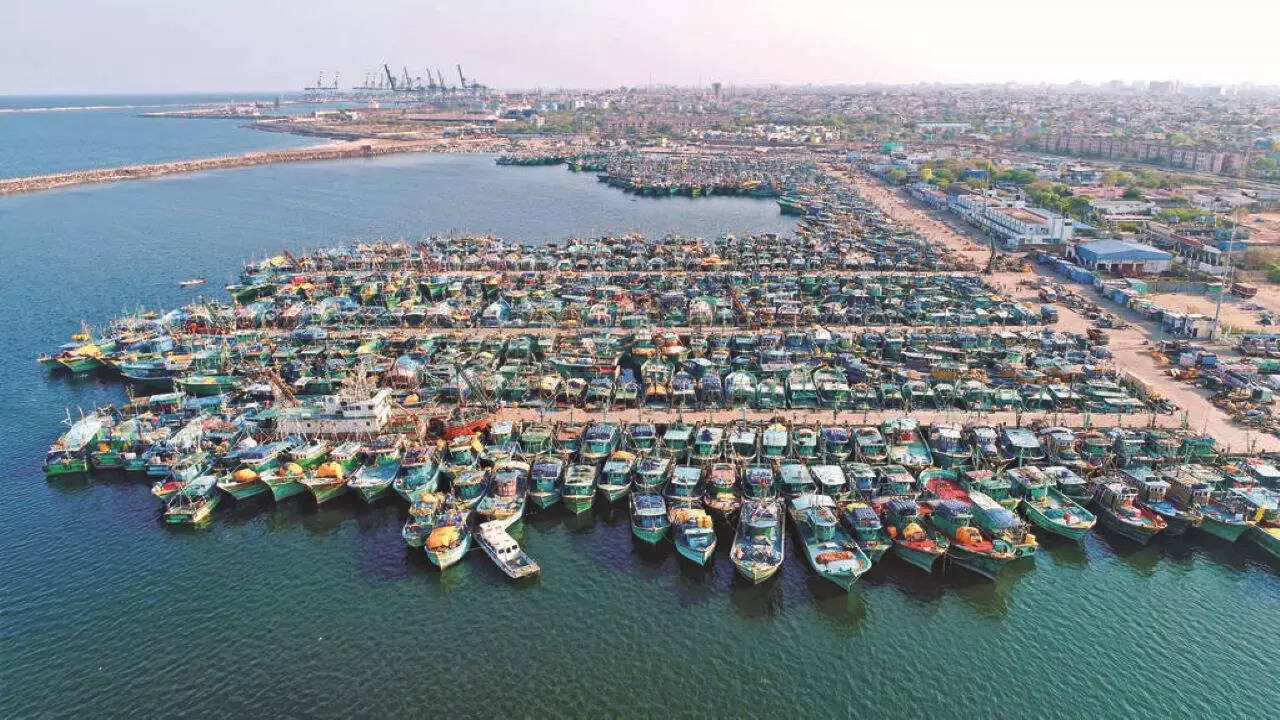 Chennai: The city will get yet another
beach
getaway as the state government will be developing and carrying out beautification of a stretch between Kasimedu and Thiruvottiyur Bharati Nagar in the coming days.
A senior planner from Chennai Metropolitan Development Authority (CMDA) will be visiting the spot in the next two days to conduct a feasibility study. The move is expected to bring about a change in the face of North Chennai. However, residents want a scientific study to be carried out as the entire stretch cannot be developed into a proper beach.
There are three main beaches in Chennai – Marina, Elliots and Thiruvanmiyur, apart from other emerging beaches. According to residents, the stretch between Kasimedu and Tiruvottiyur Bharati Nagar has not been put to good use. "It is in a deplorable condition. I think there is an urgent need to beautify the locality so that residents can benefit from it," said J J Ebenezer, MLA, R K Nagar.
He made the request during a visioning exercise meeting for the third master plan conducted by CMDA recently. It was attended by P K Sekar Babu, CMDA minister and Anshul Mishra, member secretary, CMDA.
"The idea is to create something like the Marina beach for North Chennai. Residents would not need to go anywhere else for walking and jogging. We are planning a walking track, resting spots with benches, yoga facility, children play area, open gym, food stalls etc like in the Marina Beach," added Ebenezer.
He said that a skating rink is also being planned in the stretch for the benefit of children. "We will also be deputing a qualified coach to coach the children of the locality," he explained.
R. Boopalan, a social activist from North Chennai, said that after an initial inspection by CMDA, experts from IIT-Madras and others competent institutions should conduct a detailed study. "There should be a scientific study carried out and not just a namesake one. The sea is deep in this locality, and it is restricted to the public. So, all these factors should be taken into consideration," he explained.
A V S Marimuthu, co-convenor of North Chennai People Rights Federation said that though it is a welcome move, it will not be possible to develop the entire stretch as a beach as groynes are present along the stretch to prevent erosion.