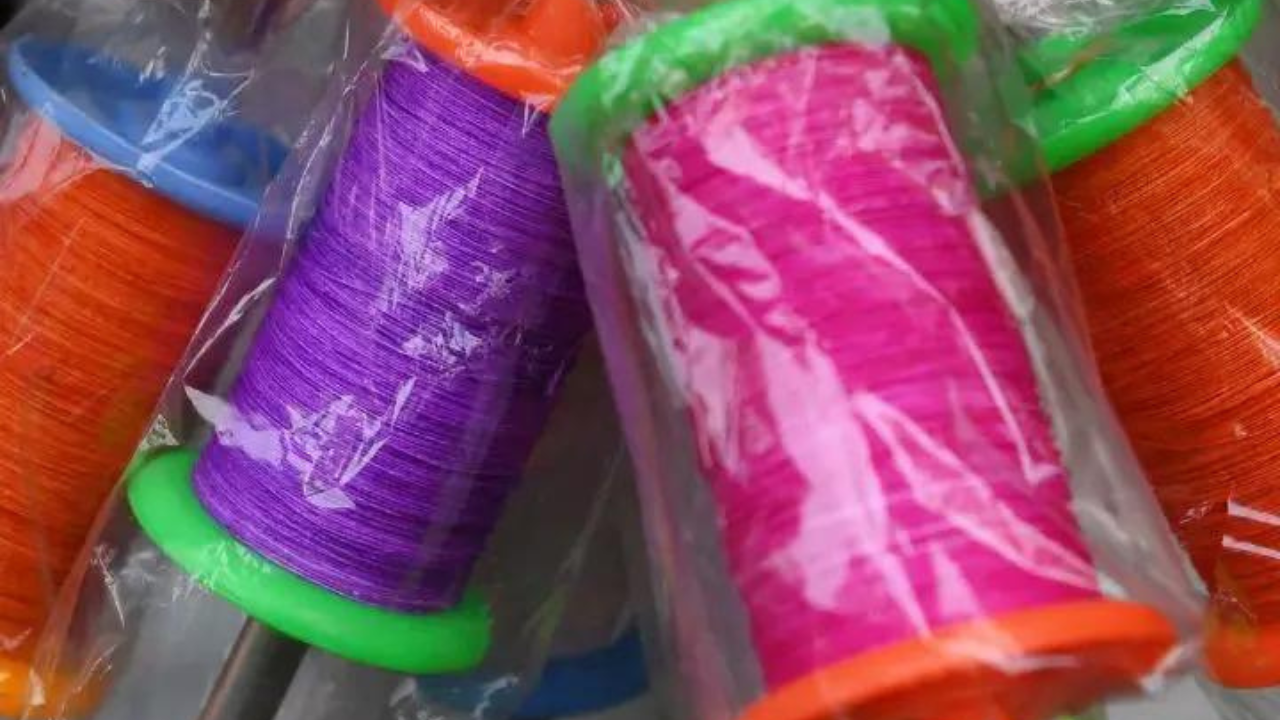 NEW DELHI: A woman, returning to her Ghaziabad home from work, suffered deep gashes to the throat after she got entangled in kite-flying thread, called Chinese manjha, in the Shastri Park area of north-east Delhi on Tuesday.
Vinki Bhardwaj (36) was riding her scooter when the manjha got entangled around her neck. Before she could stop her two-wheeler, the thread, often coated with particles of glass, had made deep wounds for which she received 20 stitches.
Timesview
A potential killer, the usage of Chinese manjha is banned in the city. Yet innocent people continue to lose their lives or get grievously injured due to the deadly string. It is good that cops raided a factory producing similar manjha. Those retailing the material should also be booked. Even those flying kites using Chinese manjha should be discouraged from doing so. Only a multi-pronged effort can stop this menace
The sale of such thread is banned in Delhi.
Vinki, a resident of Vasundhara in Ghaziabad, works at the Delhi Integrated Multi-Modal Transit System (DIMTS).
Police received information at 8.20 pm from a hospital that a woman's throat was cut by a kite string near the Shastri Park flyover. "The caller told us the woman's condition was serious and she was taken to a hospital in Vasundhara," an officer said.
At 6.40 pm, Vinki was near the flyover when the accident happened. A doctor told the police that she had suffered a 12-cm wound in the interior aspect of her neck, near the thyroid area.
Vinki's husband Sumit Chaudhary said he was in a Metro train when he got a call and was told about the accident. "My wife first called up her colleagues at DIMTS and informed them. They reached the spot and took her to a hospital," Chaudhary said. "Surgery was done. There should be strict laws against the sale of Chinese manjha. Her clothes were covered in blood," he said.
Some local people said Vinki fell off the scootr but police have denied it.
Deputy commissioner of police (northeast) Joy Tirkey said a case under sections 336 (act endangering life or personal safety of others) and 337 (causing hurt by act endangering life or personal safety of others) of the IPC was registered on Wednesday at Shastri Park police station. "The victim is stable. We will soon launch a drive to curb the sale of Chinese manjha," he said.