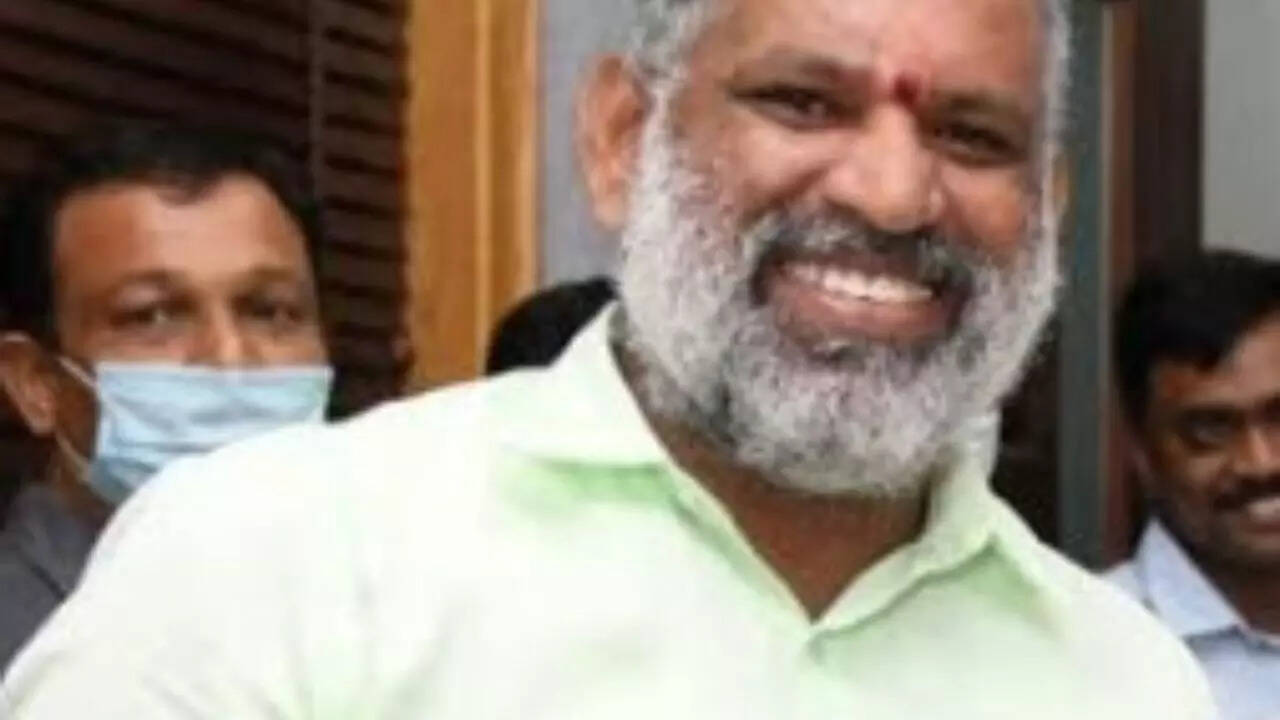 TIRUPATI: In a significant development in Chittoor district politics, Chandragiri YSRCP legislator Dr Chevireddy Bhaskar Reddy on Friday, formally announced that his son Chevireddy Mohit Reddy would contest from the Chandragiri assembly seat on a YSRCP ticket in the 2024 general elections.
The two-time MLA from Chandragiri assembly constituency has also been holding on to several other additional nominated posts as the government whip, Tirupati urban development authority (TUDA) chairman and ex-officio member of the Tirumala Tirupati Devasthanams etc.
In addition to these nominated posts, Dr Chevireddy Bhaskar Reddy has also served as the YSRCP district president for Tirupati and was recently appointed as a state coordinator for party's frontal organizations.
Though the ruling party leadership is yet to formally announce its candidates to be fielded in the poll fray in the 2024 general elections, Chevireddy declaring his son as the next YSRCP candidate to contest the Chandragiri assembly seat has assumed significance, especially at a point of time when the ruling party is expecting to secure a win in all the 175 out of 175 assembly seats in the state in the next general elections.
Moments after Chevireddy Bhaskar Reddy formally made the announcement at Pakala on Friday, his followers and YSRCP activists from Chandragiri burst into celebrations and welcomed the "Son-rise" in Chevireddy's family.
On the otherhand with Chevireddy Mohit Reddy now all set to contest from Chandragiri on a YSRCP ticket, all eyes are now on the prestigious Tirupati assembly seat represented by Bhumama Karunakar Reddy, where again, there has been strong speculation that Karunakar Reddy's son and deputy mayor Bhumana Abhinay Reddy may be fielded by the ruling party in the next general elections in the state.
Meanwhile, according to party sources, Chevireddy Bhaskar Reddy will play a key role in the state level party affairs as he has been entrusted the important task of cementing the party's prospects in the most crucial 2024 general elections.